Breakfast can be one of the hardest meals if you're avoiding some of the common food allergies like milk, wheat or eggs…and especially if you have multiple food allergies. I've gathered some of my favorite store-bought items, as well as tried and true recipes so you can go easy or homemade. Either way, this allergy friendly breakfast list that has over 150+ ideas should give you plenty of ways to start your morning right.
This post contains affiliate links.
START HERE: Important info before looking at the allergy friendly breakfast lists
I want to thank my readers for helping me compile this list. Sometimes, no matter how much you watch for new products, you find new things by talking to other allergy moms. Together we are stronger together. So, do me a favor, and if I missed your comment in my social media, or you have something new to add, add it in the comment section below.
At first, I was going to make this only a top-8-free list, and if that's something you're still interested in, let me know.
But, since there is such a range of allergies–just one, a few, or all top 8, I decided to list anything that was free of at least some of the top-8-allergens. If it has one of the top-8-allergens (that I could find looking up online) then I listed it next to the product in parenthesis.
PLEASE be sure to read the actual box in the store before you buy it, as recipes and manufacturing processes may have changed since the time of publishing and company websites aren't always as up to date as actual labels.
Also–there may be some suggestions I've either personally tried, or added because a reader submitted it that you might not agree with. And that's OK. As allergy moms there is a huge spectrum of what we feel comfortable eating or giving a loved one. Some have to check manufacturing processes and some are OK with "may contain" statements. This list is not something you have to follow, but simply a guide to help get the creative juices flowing, and to help you, not to shame you. So, please refrain from negative comments.
I've tried to add links to any that I can, so you can personally check them out before shopping for them. Some I couldn't find, but hopefully this will still be helpful.
I hope that this long list of allergy friendly breakfast ideas will help you all enjoy breakfast once again. Despite your food allergies, I hope you can find something new and maybe something store bought that will make your mornings go a bit easier.
–Hugs, Megan

ALLERGY FRIENDLY HOMEMADE PANCAKES
ALLERGY FRIENDLY STORE BOUGHT PANCAKES

ALLERGY FRIENDLY WAFFLES

ALLERGY FRIENDLY HOMEMADE MUFFINS
ALLERGY FRIENDLY STORE BOUGHT MUFFINS

ALLERGY FRIENDLY DONUTS
ALLERGY FRIENDLY BAGELS

ALLERGY FRIENDLY EGGS
Regular eggs (if you don't have an allergy can provide lots of variety–boiled, scrambled, fried…etc.)
Faux scrambled eggs:

Follow Your Hearti

(has soy),

JUST

Egg

,(has soy lecithin) and homemade

tofu scramble

(has soy)
ALLERGY FRIENDLY HOT CEREAL
ALLERGY FRIENDLY CEREAL

ALLERGY FRIENDLY FRENCH TOAST
ALLERGY FRIENDLY YOGURT
ALLERGY FRIENDLY STORE BOUGHT PREPARED FRUIT
frozen fruit to add to oatmeal or smoothies
canned fruit
fruit cups in juice
applesauce
…fresh fruit like grapefruit, bananas, berries, oranges, grapes, melons, etc….any fruit that is safe is always a good option!

ALLERGY FRIENDLY HASH BROWNS
Strong roots cauliflower hash browns

(has soybean oil)
Homemade hash browns
Homemade Sautéed potatoes
*Many brands of hash browns are safe, but several have milk, so read labels for whatever is available near you
ALLERGY FRIENDLY MEAT
Many brands of bacon (both regular and microwavable) have been fine
Ham steaks, or cubed ham
Turkey sausage
ALLERGY FRIENDLY GRANOLA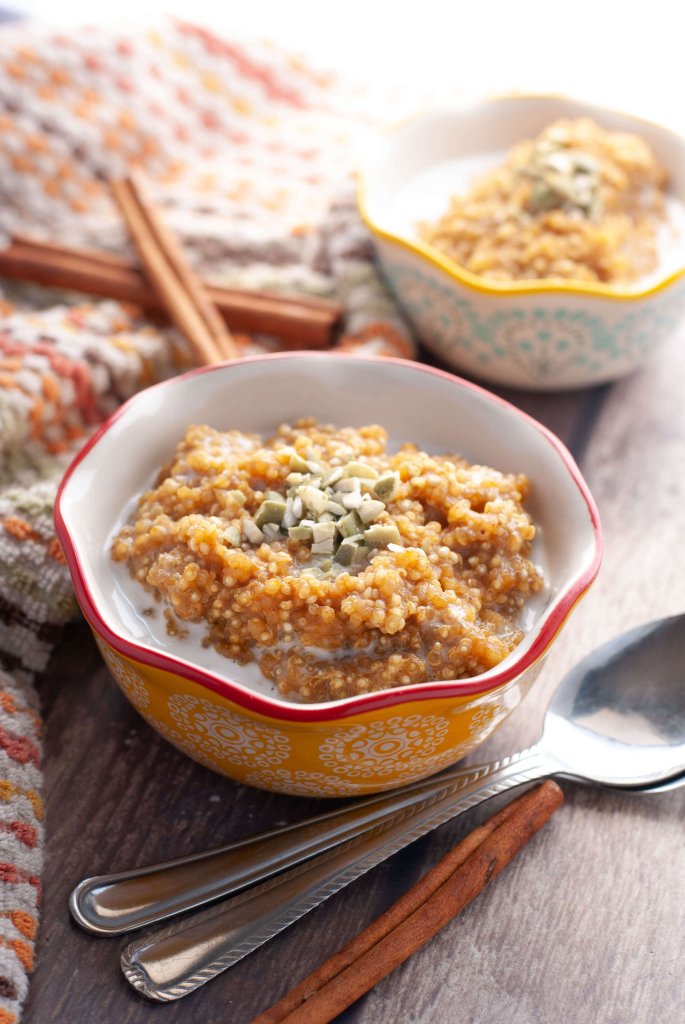 ALLERGY FRIENDLY OATMEAL
ALLERGY FRIENDLY BARS

ALLERGY FRIENDLY BREAKFAST DRINKS
ALLERGY FRIENDLY TOAST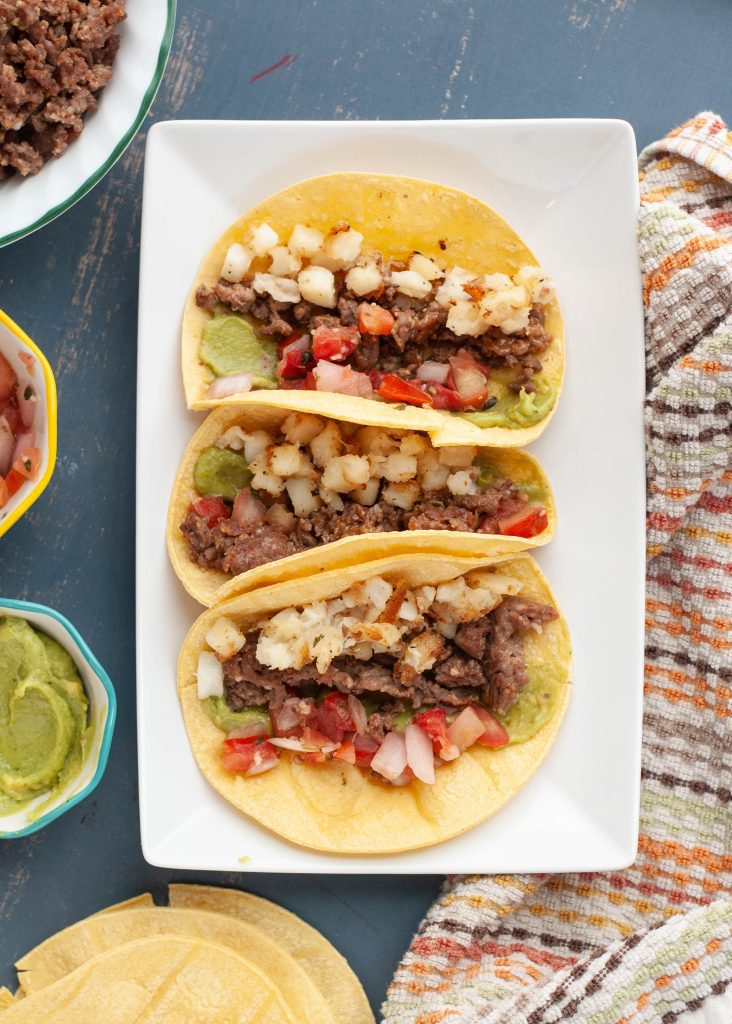 MISCELLANEOUS ALLERGY FRIENDLY BREAKFAST ITEMS
ALLERGY FRIENDLY CONDIMENTS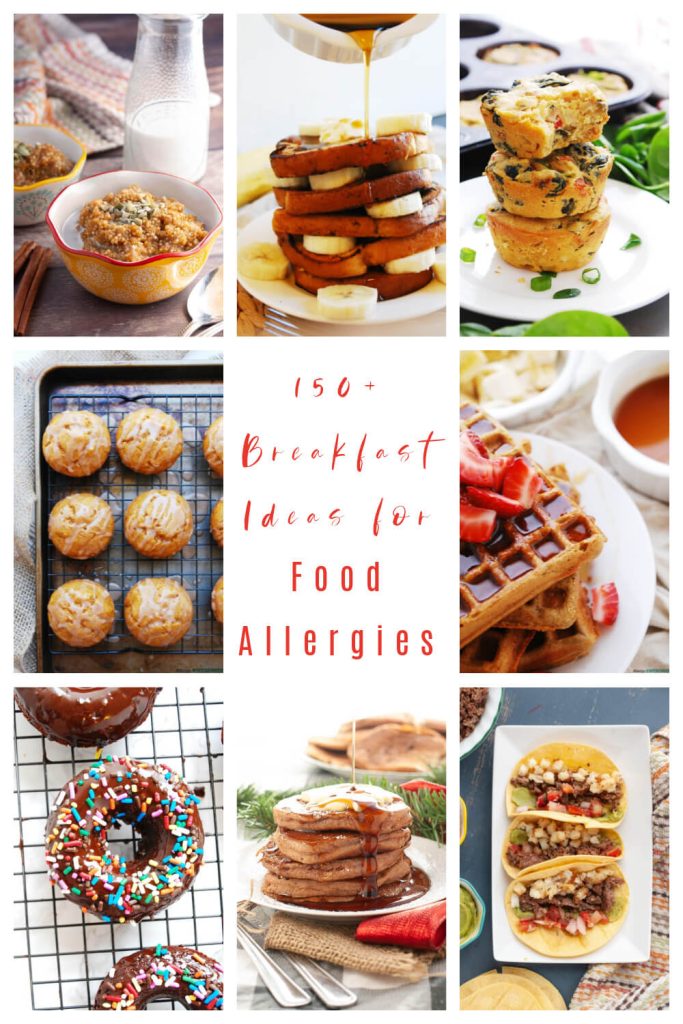 *IF YOU'D LIKE TO SEE A PHOTO GALLERY OF ALL OF THE HOMEMADE ALLERGY FRIENDLY BREAKFAST RECIPES, CLICK HERE.*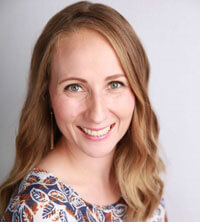 Hi! I'm Megan, a mom to four kids, two with multiple food allergies & one with EOE. I'm a published cookbook author that constantly tweaks recipes to make them allergy friendly–it's an addiction. I share every recipe & tip with you, to help you eat like you did before food allergies & dietary restrictions. You can still be awesome, even with food allergies!