Soft muffins, with that classic SunButter taste sweetened with bananas and honey. A great breakfast or after-school snack, these portable muffins are gluten, dairy, egg, soy, peanut and tree nut free as well as vegan and top eight free!
This post contains affiliate links.
For the record, so that I'm always transparent, SunButter did send me free product and I am one of their official bloggers. That said, we'd been buying it for quite a while before that as it's the closest peanut butter substitute we've found.
I once heard that all good recipes originate from your childhood somewhere. One breakfast, as well as snack, I remember is toast with peanut butter, bananas and honey on it. It was a stacked toast with all of that goodness on top of it, and it was filling.
When I saw these muffins, I knew I had to recreate them to be allergy-friendly for my son, so he too could have a similar childhood memory–as they have all of those flavors, without the mess–because let's face it, the peanut butter always ended up on my hands. These are much less sticky, unless you drip additional honey on them, but I just couldn't help myself!
As you can tell, my boys were quite excited to try these SunButter muffins out! I already shared this pic on my Instagram, because it was just TOO good to not share right away. My youngest is always lingering when I'm baking or shooting, just waiting for a chance to inhale it.
I also used these as neighbor gifts, to give to our new neighbors and another neighbor whose flowers had gotten stepped on. WHOOPS. SunButter muffins cover a multitude of sins, right?? Life with little boys… (In his honor, it wasn't my son, it was his friend he had over.)
I love making breakfast items in the summer because we're on a more relaxed schedule, and it's OK if breakfast doesn't happen until 10am since there's no school! While these muffins would be great anytime, I do love a good muffin for breakfast, especially if it's a late breakfast after sleeping in, because I am NOT a morning person. #thestruggleisreal
Let these Sunbutter muffins make memories for you too! Enjoy!
Do you have other allergy friendly SunButter recipes?
Why yes I do! If you want to use up that jar of SunButter, let me share some other favorite ways to incorporate it into recipes:
Chocolate Banana SunButter Breakfast Shake
Do you have any other allergy friendly muffins?
Muffins are my love language, so I have a LOT of muffin recipes. I don't even know if I could choose a favorite. Maybe you can help me decide:
SunButter, Honey & Banana Muffins (Gluten Free, Top 8 Free, Refined Sugar Free, Vegan Option)
Soft muffins, with that classic SunButter taste sweetened with bananas and honey. A great breakfast or after-school snack, these portable muffins are gluten, dairy, egg, soy, peanut and tree nut free as well as top 8 free with a vegan option!
Ingredients
1 teaspoon baking powder
1/2 teaspoon baking soda
1/4 teaspoon salt
1/4 teaspoon ground cinnamon
3 medium bananas
1/3 cup honey (can use maple syrup for a vegan version)
1 tsp pure vanilla extract
Instructions
Preheat the oven to 350 F. Grease a muffin tin generously. I found it made 16 muffins, so either plan on using it twice, or do two muffin tin pans.
Mix together, in a stand mixer with the paddle attachment, all of the liquids: honey, coconut oil, Ener-G egg, vanilla, SunButter and rice milk. Next, add in the bananas and mix until you reach the desired texture. (I prefer my bananas to be completely mashed, but some like little pieces.)
With the stand mixer on low, slowly add in the baking powder, baking soda, salt, cinnamon and finally flour. Only mix until it's just incorporated. It's OK if the batter is lumpy.
Scoop into the muffin tins, about 3/4 the way full.
Bake for 15-18 minutes, or until the muffins have a cracked top and bounce back when touched.
Enjoy plain, with your favorite dairy-free butter, or honey. You can't lose!
Nutrition Information:
Yield:

16
Serving Size:

1
Amount Per Serving:
Calories:

181
Total Fat:

8g
Saturated Fat:

3g
Trans Fat:

0g
Unsaturated Fat:

4g
Cholesterol:

0mg
Sodium:

132mg
Carbohydrates:

25g
Fiber:

2g
Sugar:

10g
Protein:

3g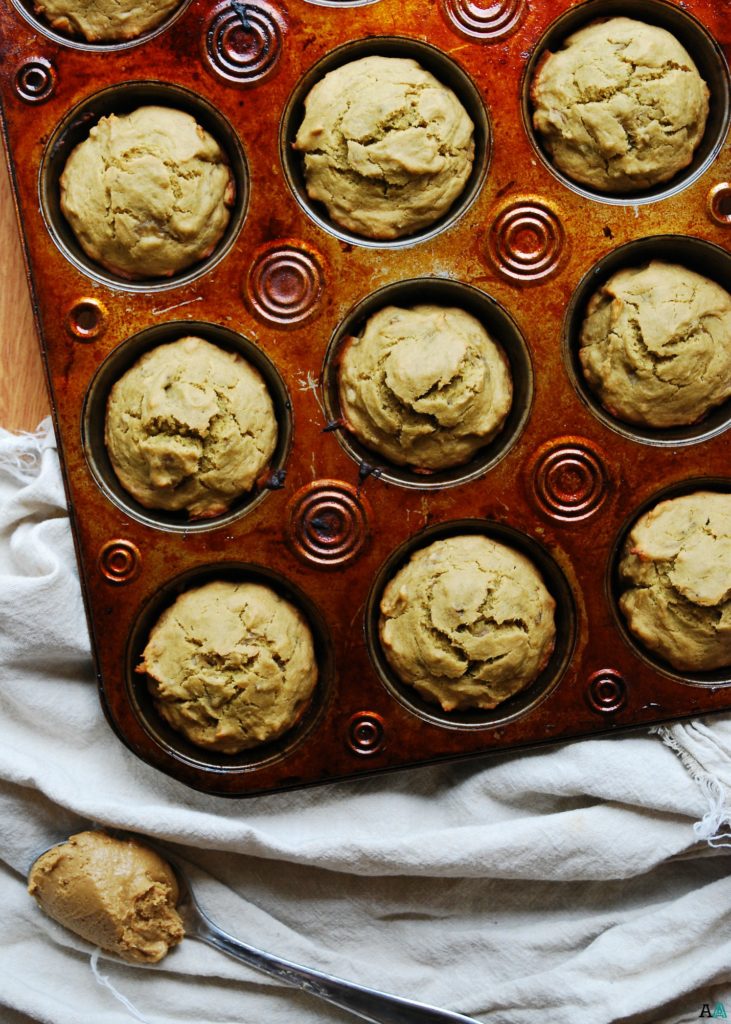 SunButter muffins tweaked from the fabulous Mel's Kitchen Cafe
Don't forget to pin this so you don't lose it!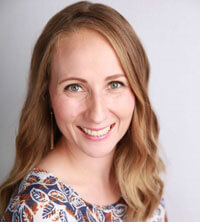 Hi! I'm Megan, a mom to four kids, two with multiple food allergies & one with EOE. I'm a published cookbook author that constantly tweaks recipes to make them allergy friendly–it's an addiction. I share every recipe & tip with you, to help you eat like you did before food allergies & dietary restrictions. You can still be awesome, even with food allergies!