Gluten Free Dairy free chicken recipes are a must have if you have a food allergies, or medical necessities. Chicken is a great option because it's easy protein that you can get at every grocer and is less expensive than many other meats. I have over 30 recipes below that are tasty, tried and true and will give you lots of variety the whole family will love–yes, even those picky eaters!
This post contains affiliate links.
Why Gluten Free Dairy Free Chicken Recipes Can Still Rock
We have been eating gluten free dairy free for a long time–almost a decade–because of my son's wheat allergy and dairy allergy. I've also known many friends with Celiac Disease that avoid dairy as well. These recipes can work for a bunch of people, and I say the more people included the better!
And, I personally know having to be gluten free dairy free doesn't always make for an easy dinner option. Which is why I've curated a long list of dinner ideas for you. There's everything from an easy recipe, to fancy, Asian, to Italian.
While all of them avoid gluten and dairy, none of them avoid flavor. They all have so much flavor! You'll easily see why these are our favorite recipes we make in my own family on a regular rotation.
Each gluten free dairy free chicken recipe has a photo to show you what it will look like, and I've broken it down into the methods of cooking, to make it even simpler. Looking for gluten-free dinner recipes that uses the instant pot? Scroll to that section. Need a gluten-free chicken dinner recipe that uses the stove top (meaning it only uses the burners on your oven and you don't have to bake anything)? Scroll to that section. This will become your number-one-go-to-source for making the best gluten-free dairy free chicken dinner whether it's for you or a loved one.
I hope all of these various ways to make gluten free dairy free chicken dinners can give you plenty of options so you can enjoy a nice dinner rotation for all your family members to enjoy. After all, I believe in making only one dinner and cooking to the lowest common denominator so that you aren't stuck making multiple meals in one night.
I can't wait to hear which recipe will be your new family favorite!
IMPORTANT FAQ's ABOUT GLUTEN FREE DAIRY FREE CHICKEN RECIPES
If you don't need them gluten-free–just dairy free–feel free to swap in regular flour or regular noodles into the various recipes without any problems.
When you find a recipe you want to try, to be taken to the recipe page, either click on the photograph, or the title of the recipe below the corresponding picture. And, if you don't want to read the parts before the recipe card (although I really do try to add extra cooking tips specific to that recipe) you can click "jump to recipe" at the top of each individual recipe.
Since many recipes use gluten free dairy free chicken broth, many like to know what brand I use. I use Orrington Farms (unsponsored) chicken broth base, which is a delicious chicken bouillon you just add water to. I find this more flavorful than chicken stock, and that way you're not lugging home cartons of liquid from the grocery store.
All of my recipes call for boneless, skinless chicken breasts, because that is what I prefer, but you are always welcome to swap it out for boneless skinless chicken thighs or chicken tenders.
You'll notice that a few recipes are listed twice–that's because some have double directions for both instant pot and slow cooker.
MAKE AHEAD GLUTEN FREE DAIRY FREE CHICKEN RECIPES: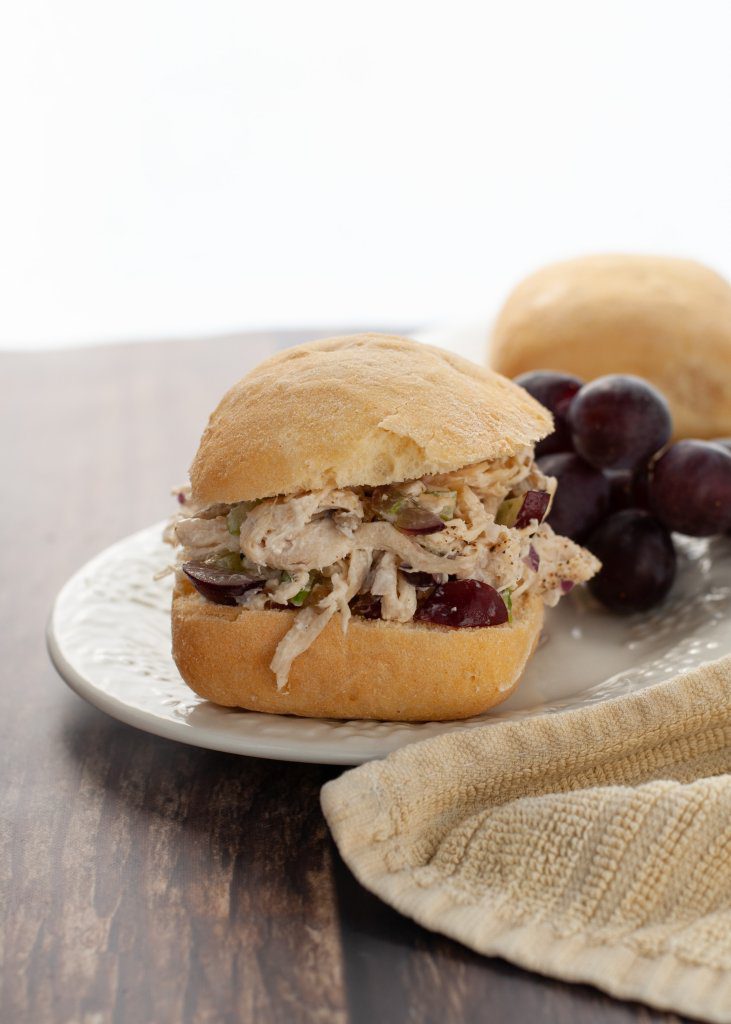 GLUTEN FREE DAIRY FREE GRILLED CHICKEN RECIPES: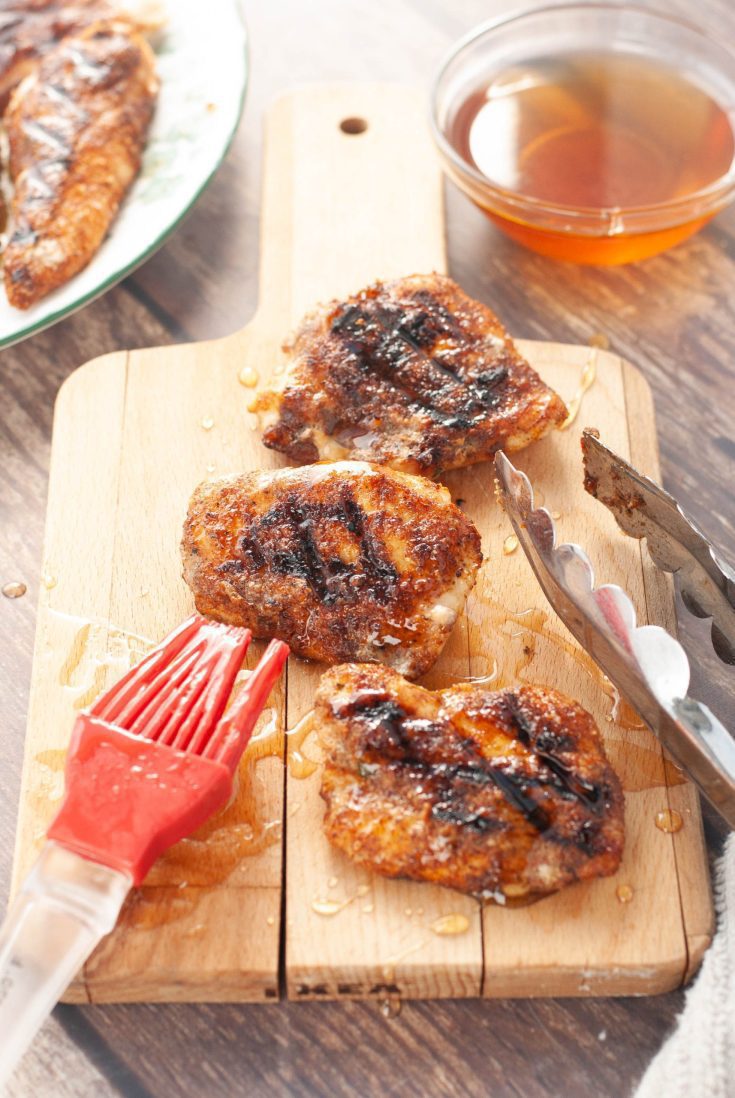 Homemade Italian Marinated Chicken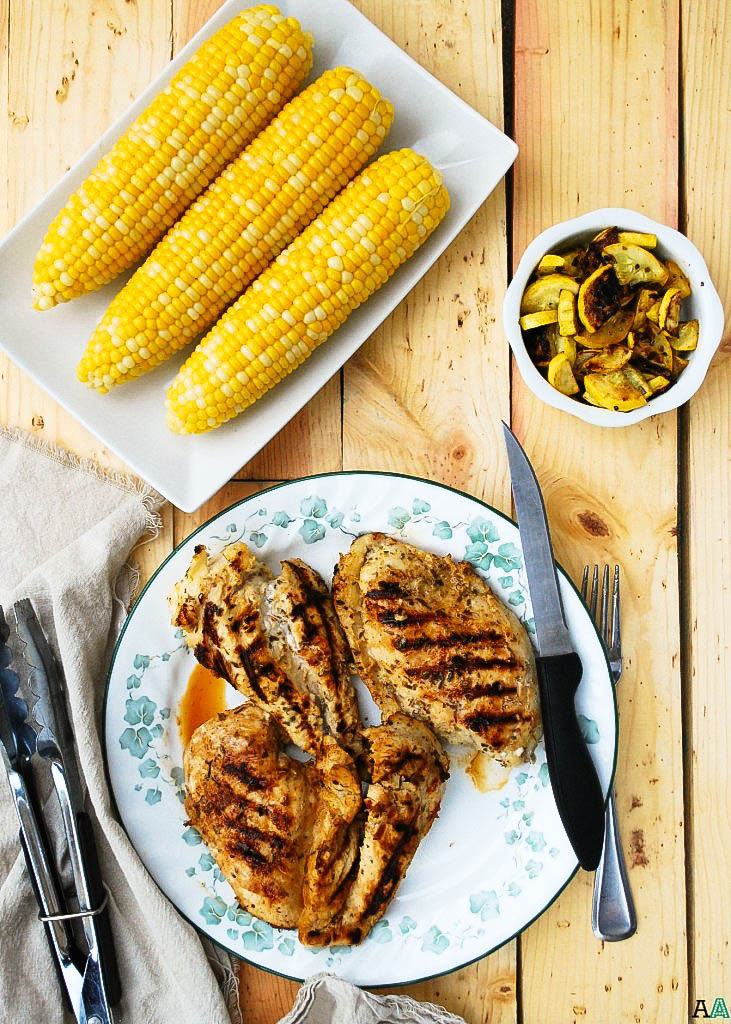 GLUTEN FREE DAIRY FREE INSTANT POT CHICKEN RECIPES:
Instant Pot Creamy Green Chile Chicken
Instant Pot Chicken Cacciatore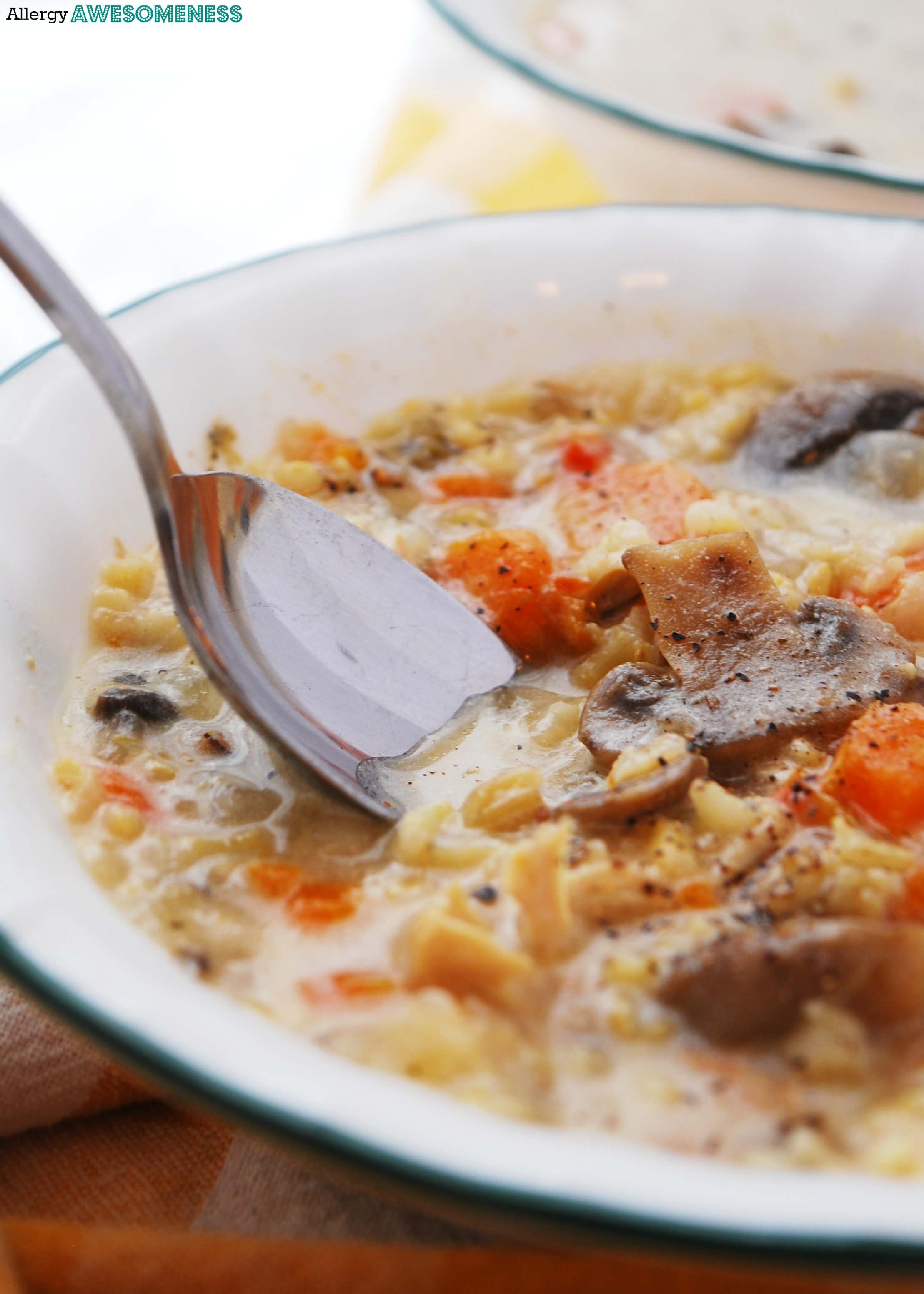 Instant Pot Chicken & Wild Rice Soup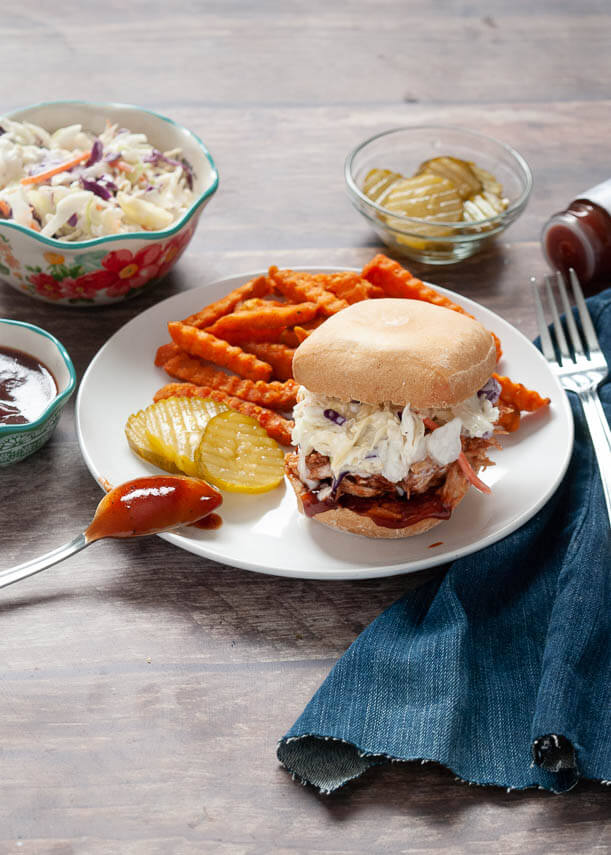 4 Ingredient Instant Pot BBQ Chicken Sandwiches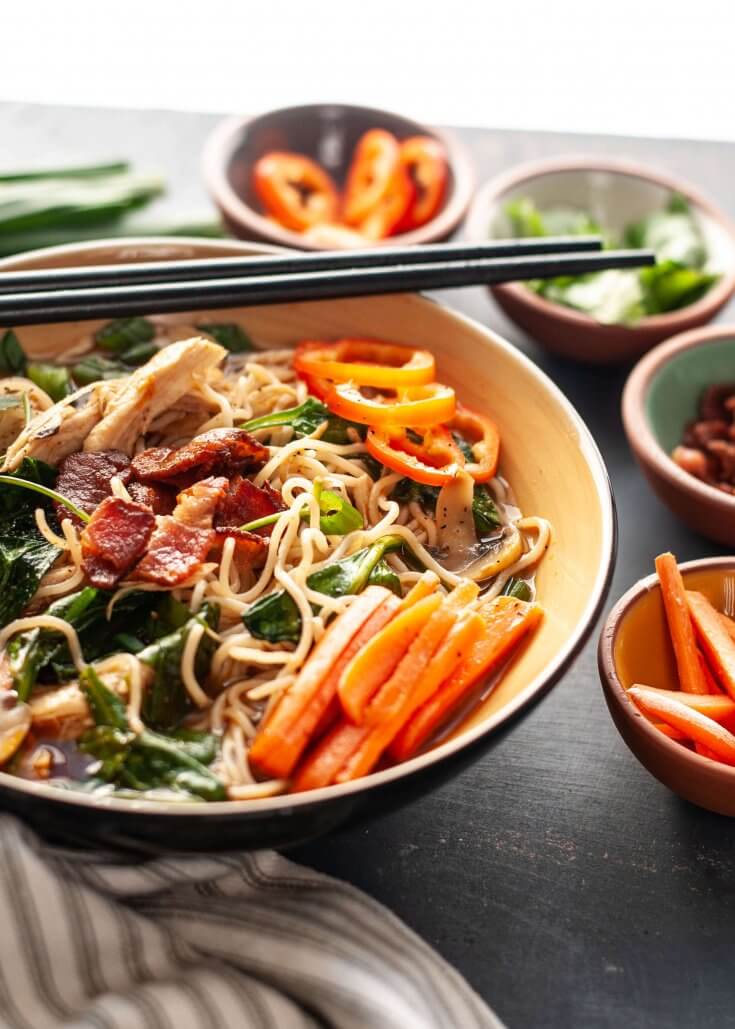 GLUTEN FREE DAIRY FREE SLOW COOKER CHICKEN RECIPES: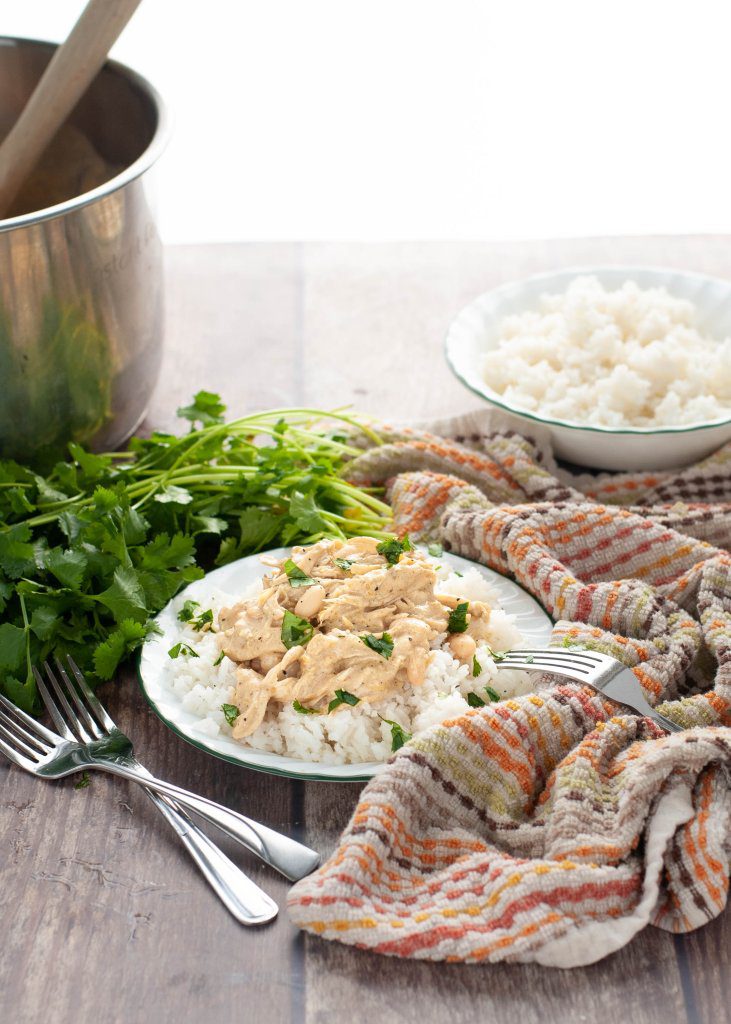 Slow Cooker Creamy Green Chile Chicken Over White Rice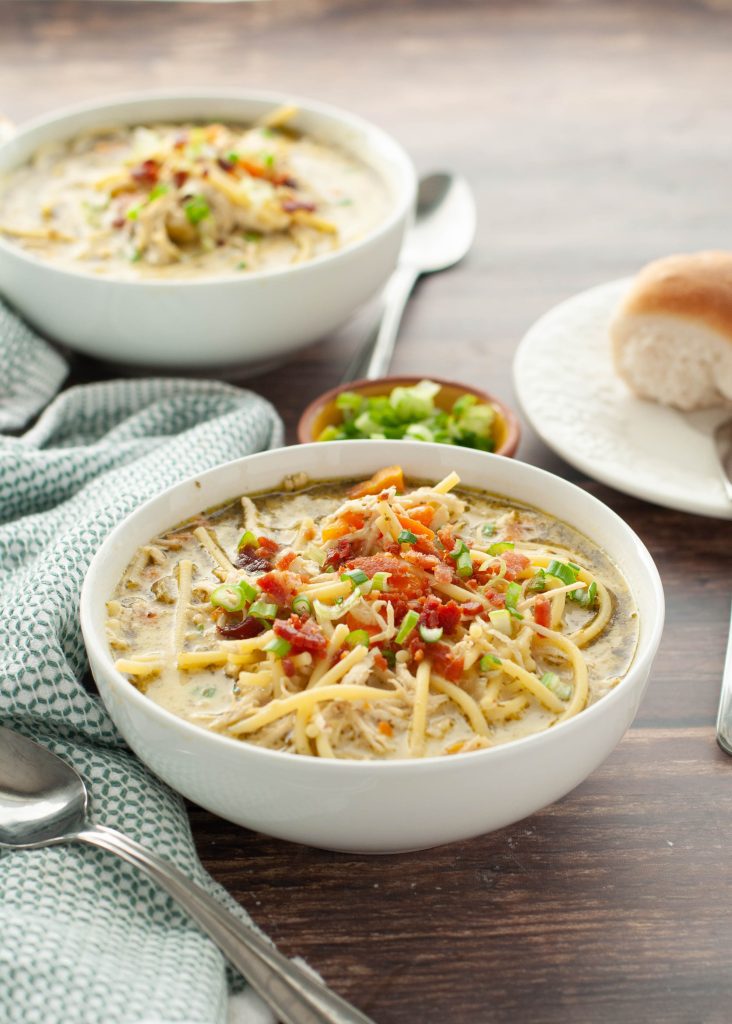 Gluten free dairy free crack chicken noodle soup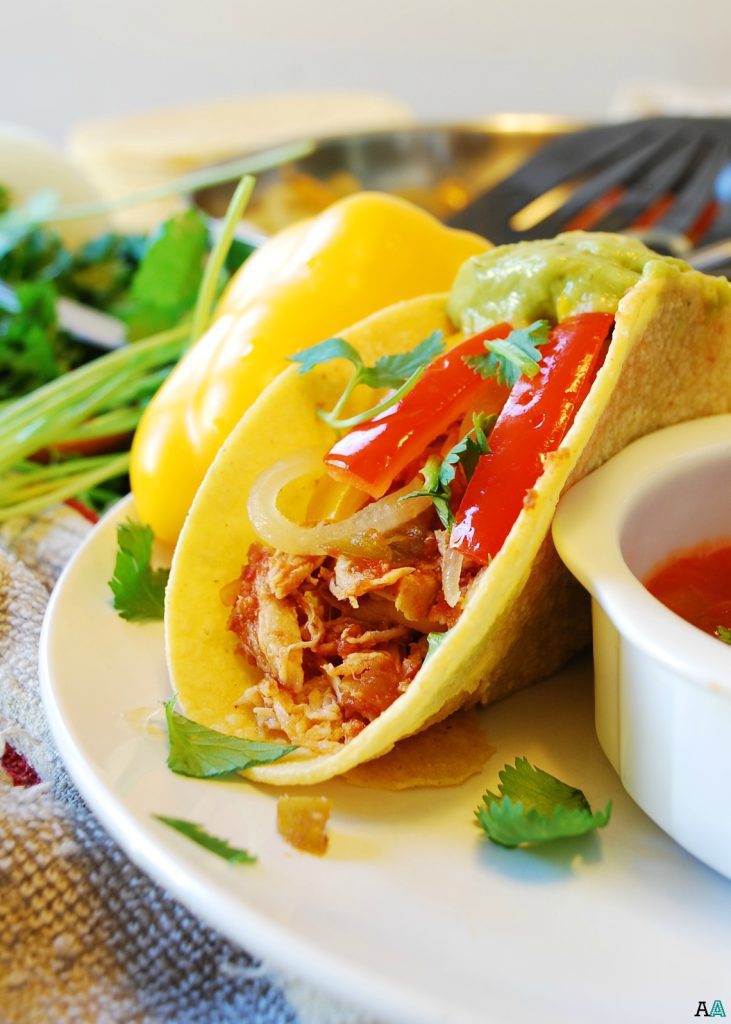 Slow Cooker Salsa Chicken Tacos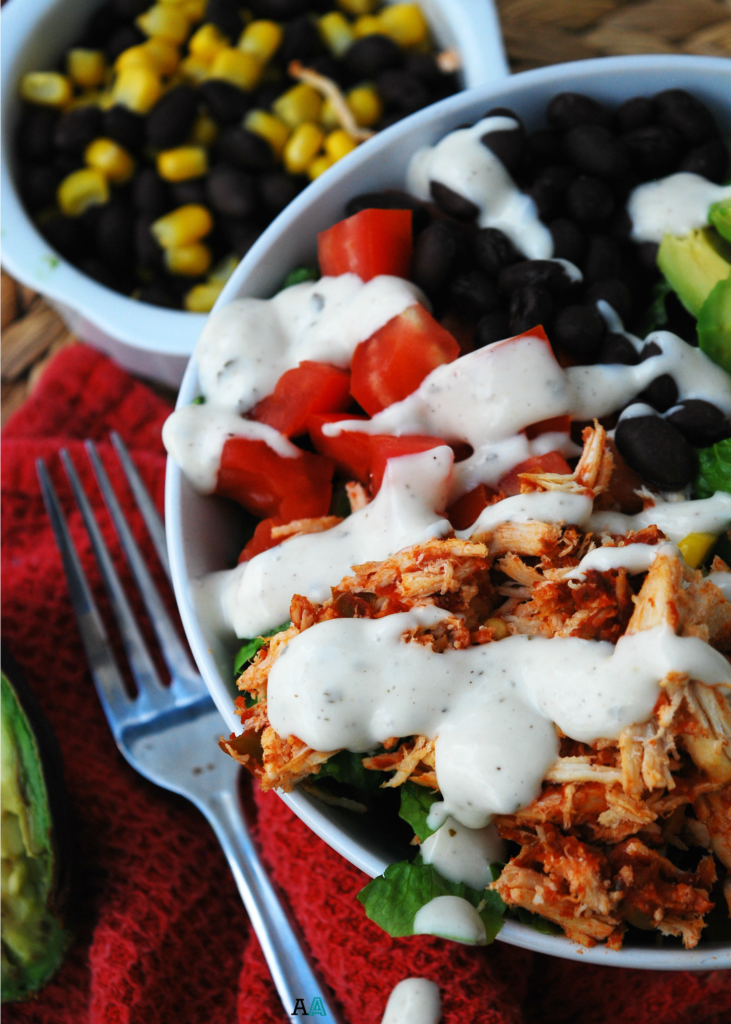 Slow Cooker Salsa Chicken Salads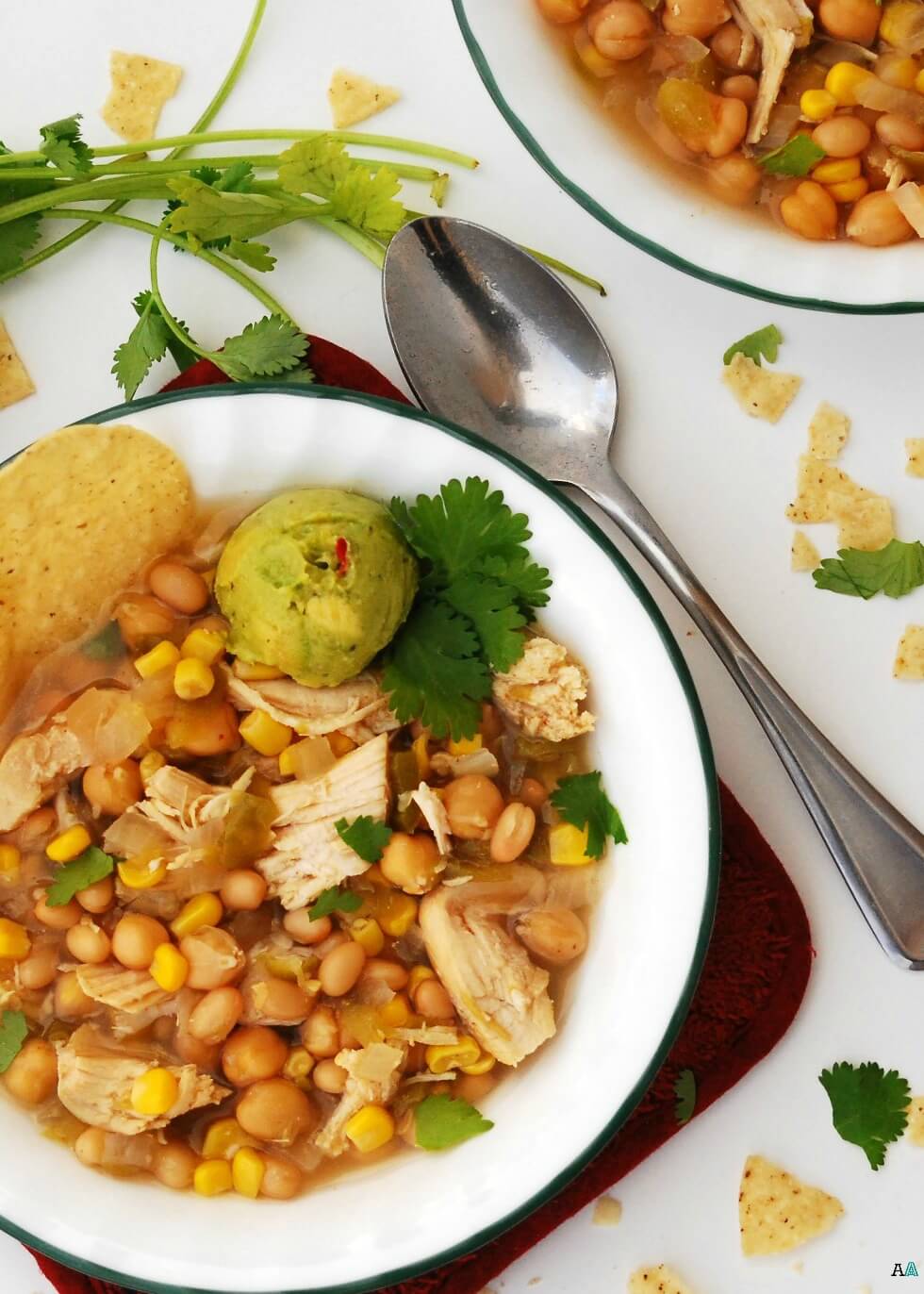 Slow Cooker White Chicken Chili
4 Ingredient Slow Cooker BBQ Chicken Sandwiches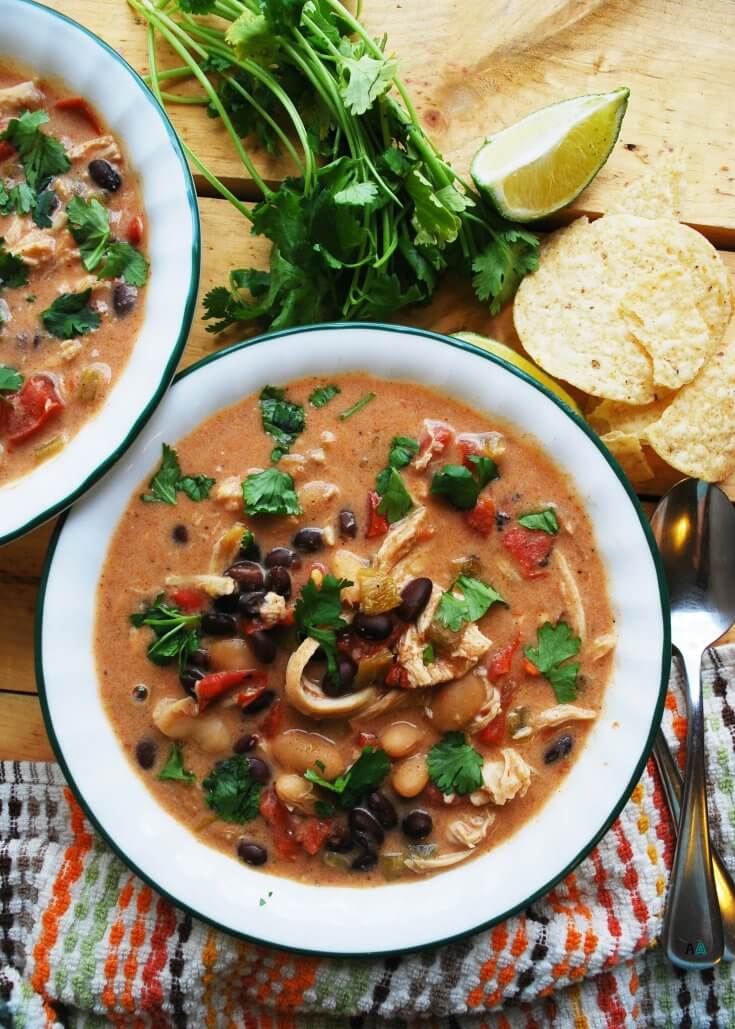 Slow Cooker Green Chile Enchilada Soup
GLUTEN FREE DAIRY FREE STOVE TOP CHICKEN RECIPES:
Black Pepper Chicken and Green Beans (uses gluten-free soy sauce )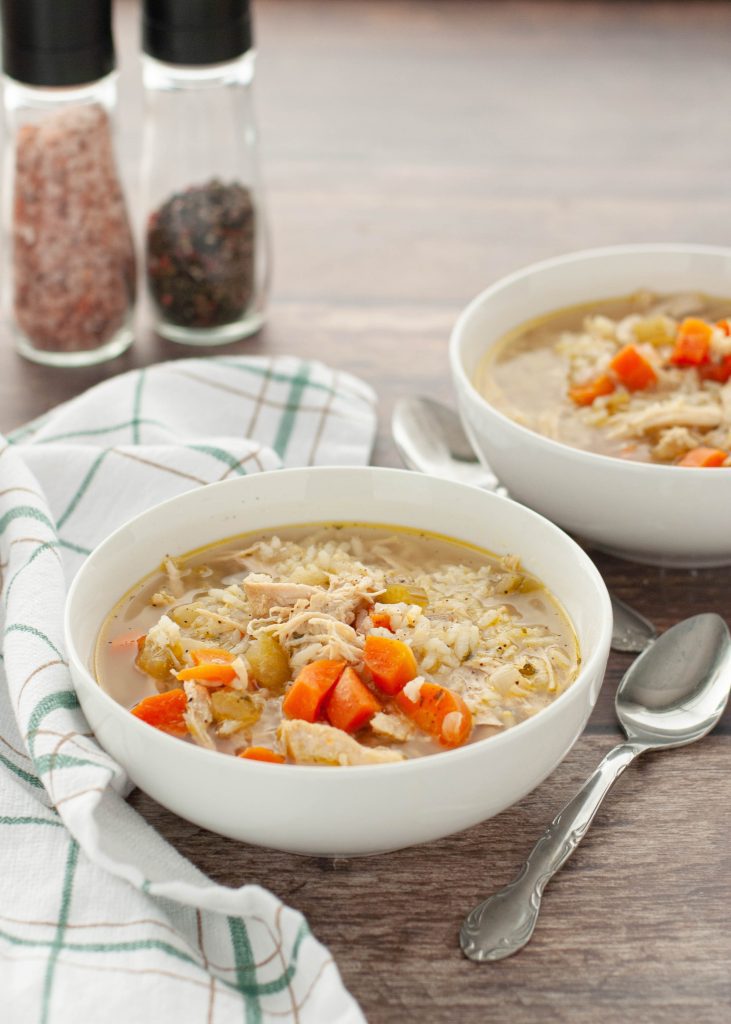 Mustard Chicken With Creamy Sauce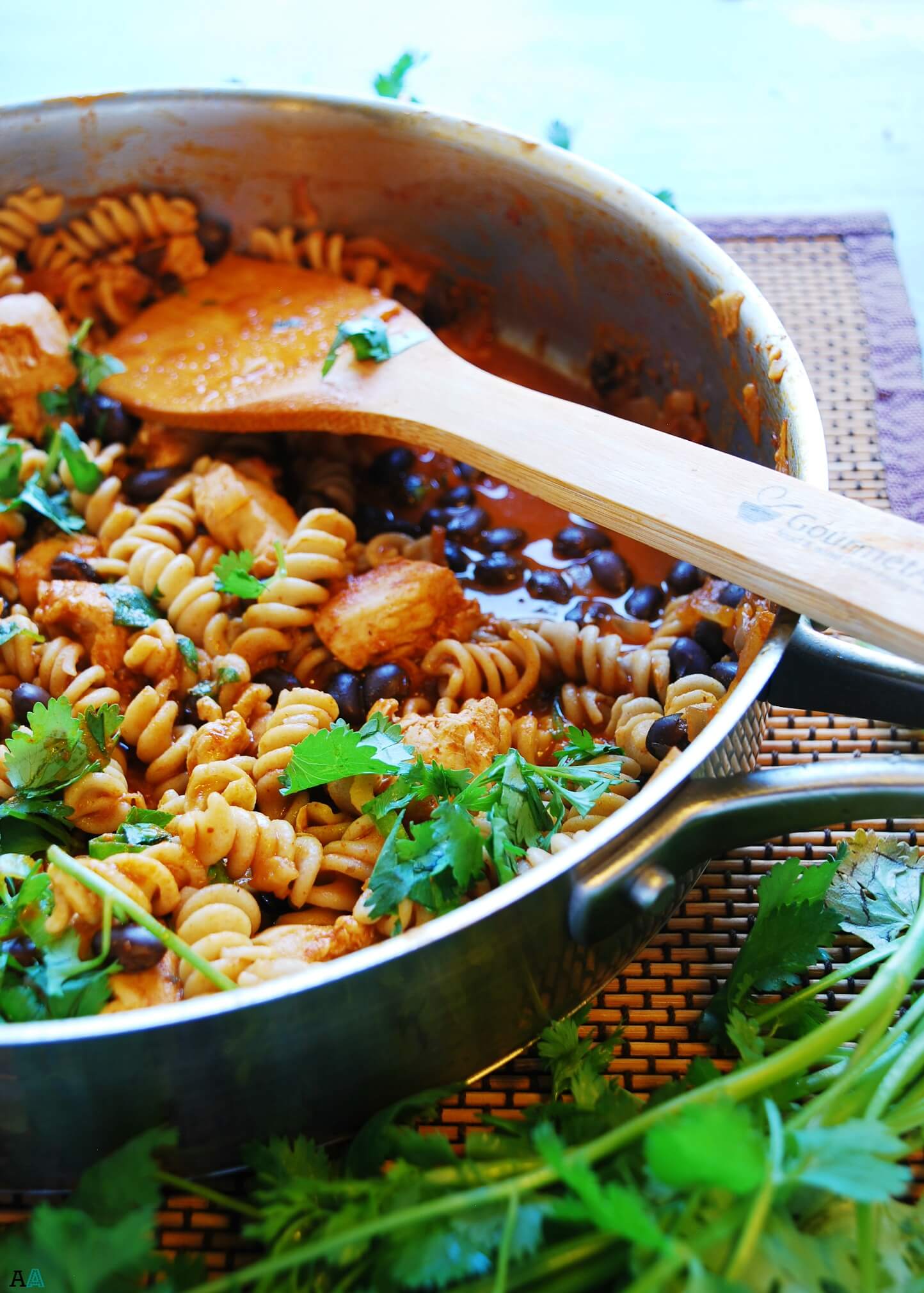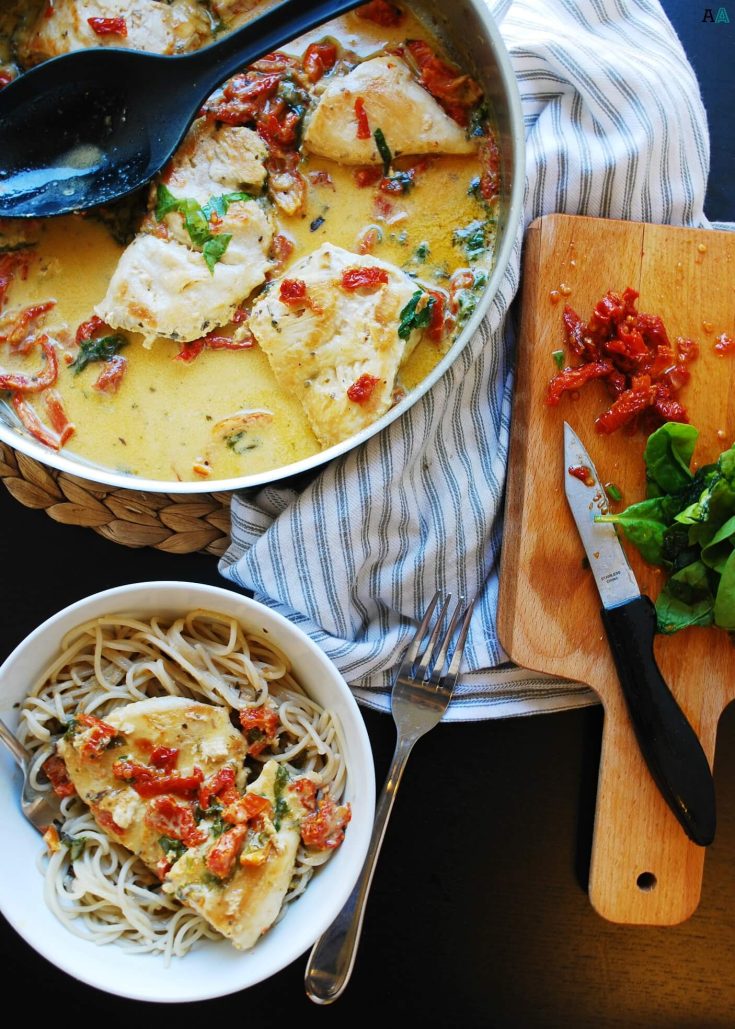 Dairy-Free Tuscan Chicken (one of the most visited recipes on my site!)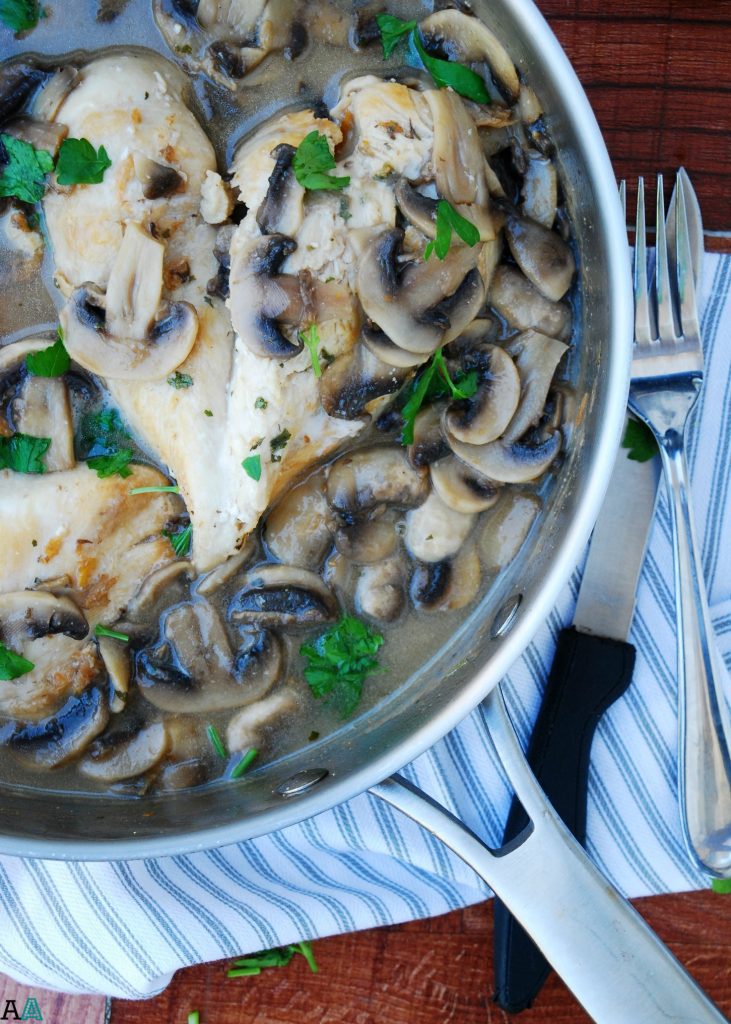 30 Minute Chicken Mushroom Marsala
Chicken Teriyaki and Vegetable Stir Fry
One Pot Green Chile Chicken & Rice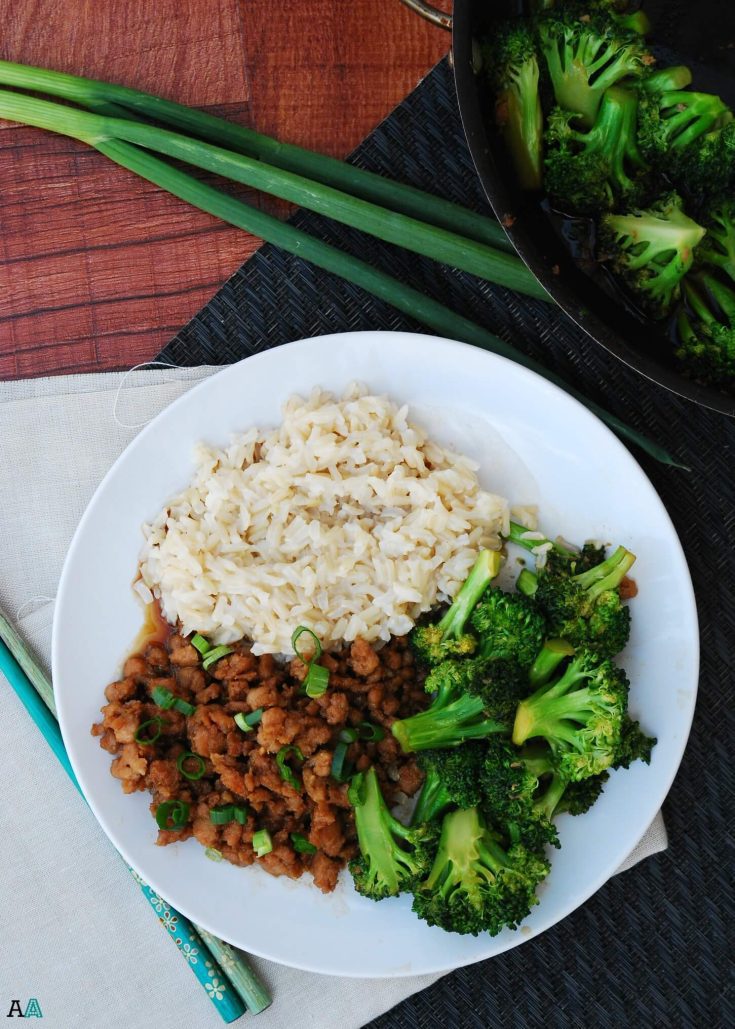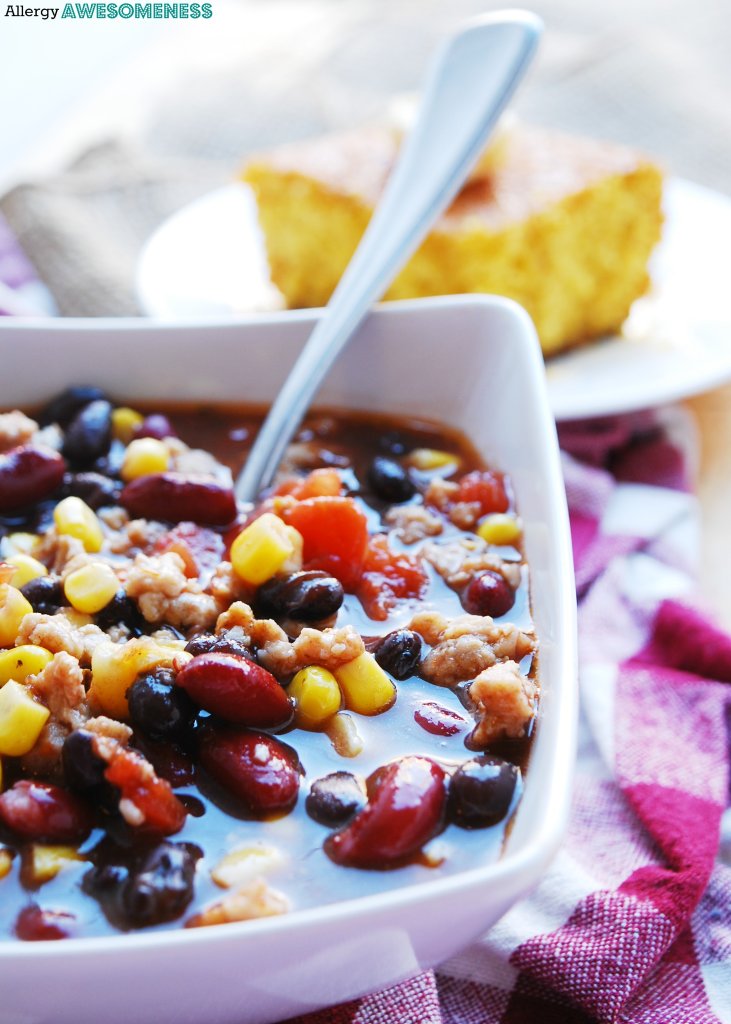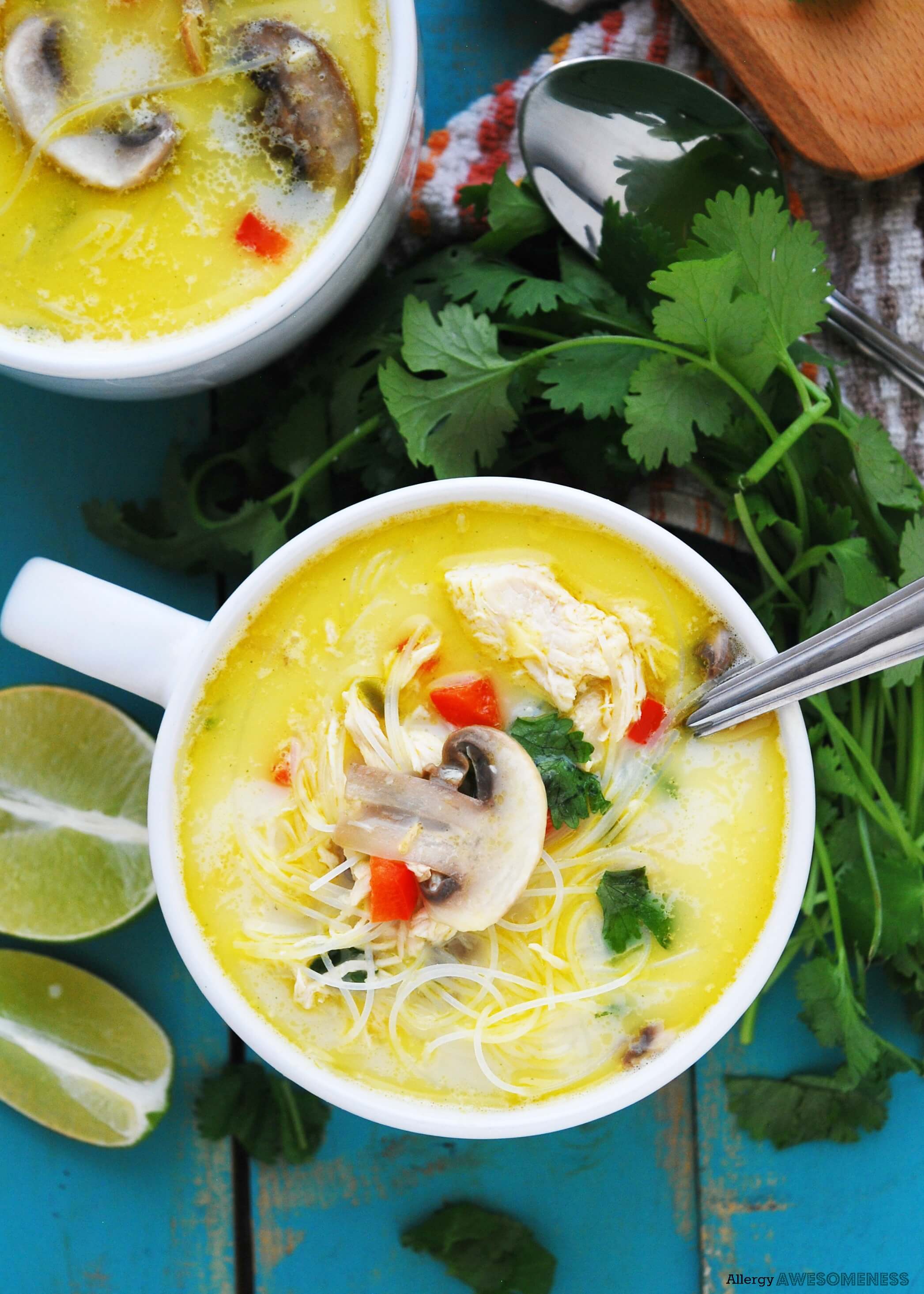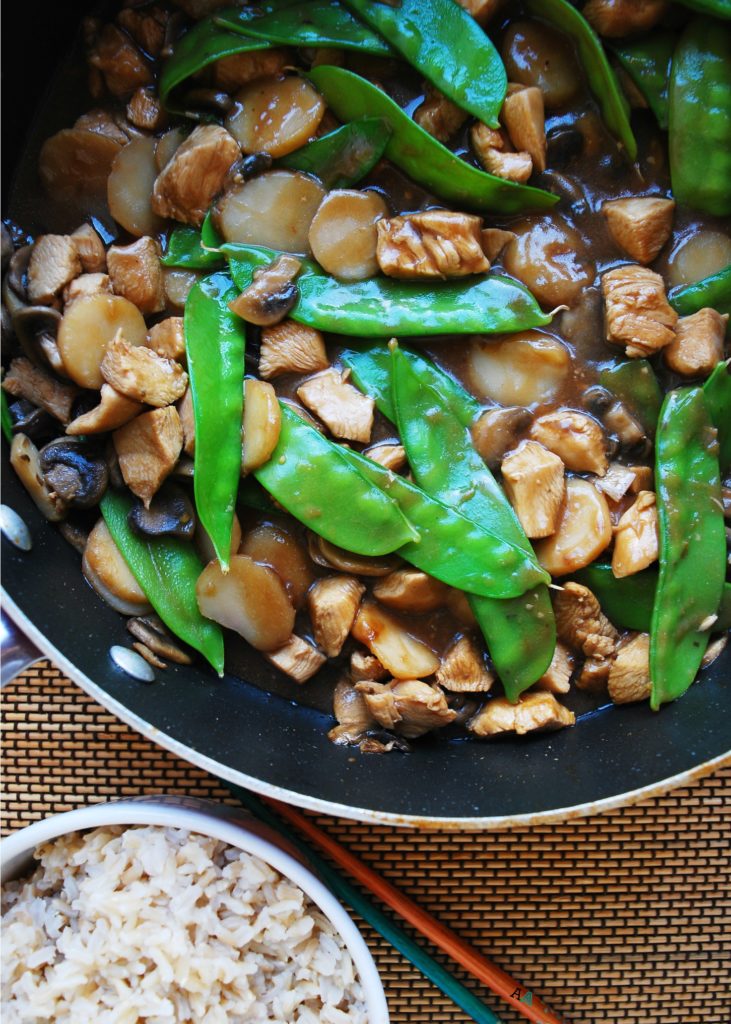 GLUTEN FREE DAIRY FREE CHICKEN SALAD RECIPES: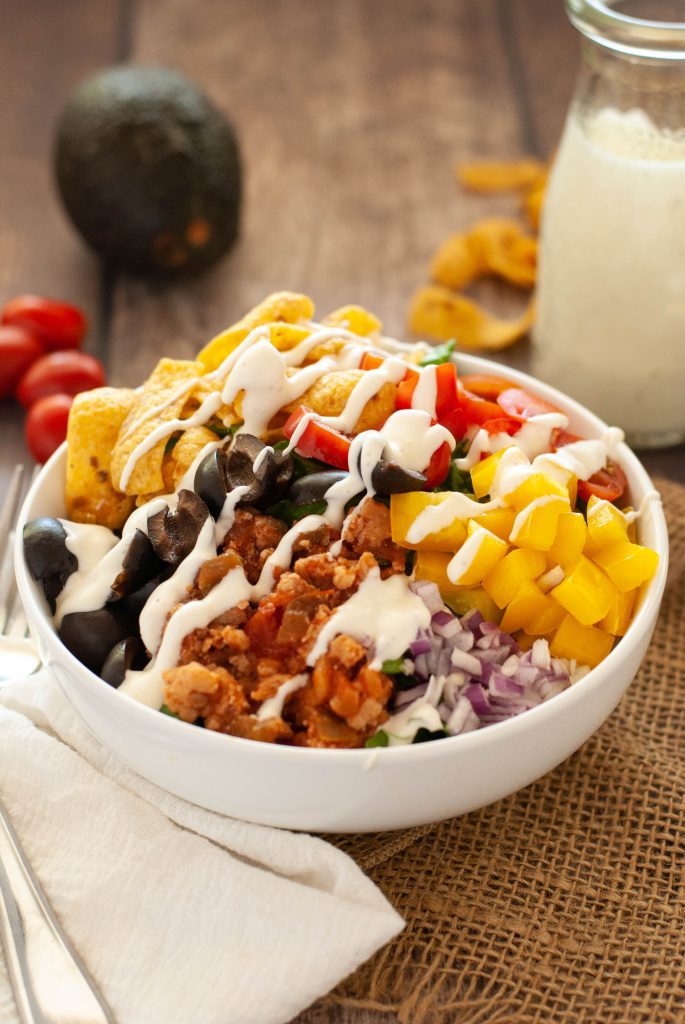 Frito Taco Salad with Dairy Free Ranch
Slow Cooker Salsa Chicken Salads (with such tender chicken!)
Greek Chicken Salad with Dairy Free Tzatziki Salad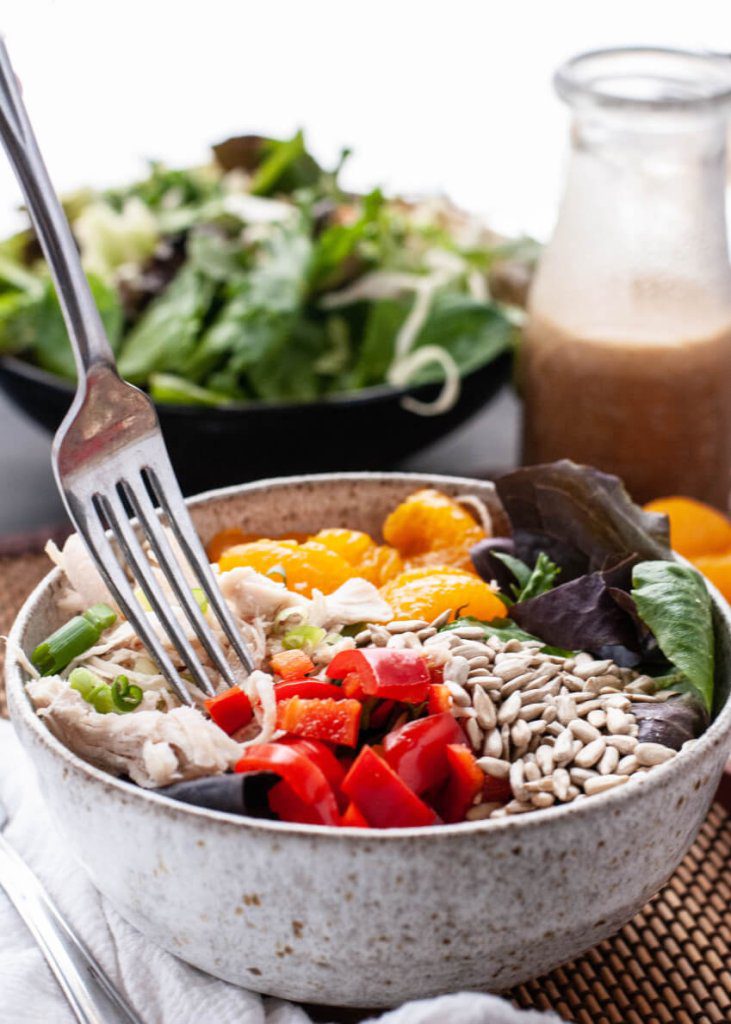 Allergy Friendly Thai Chopped Salad
Chicken, Bacon, Pea & Lemon Pasta Salad
Dairy Free Chicken Salad Sandwiches
GLUTEN FREE DAIRY FREE BAKED CHICKEN RECIPES: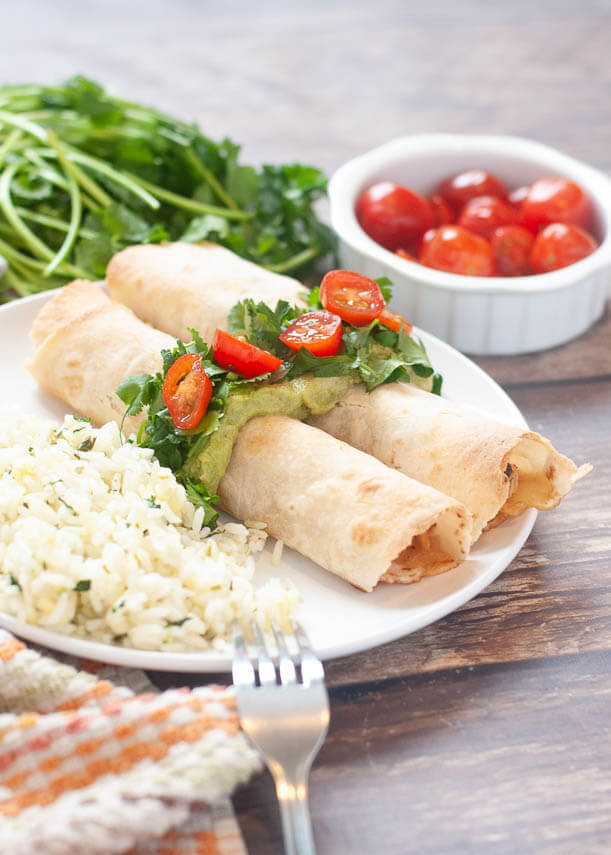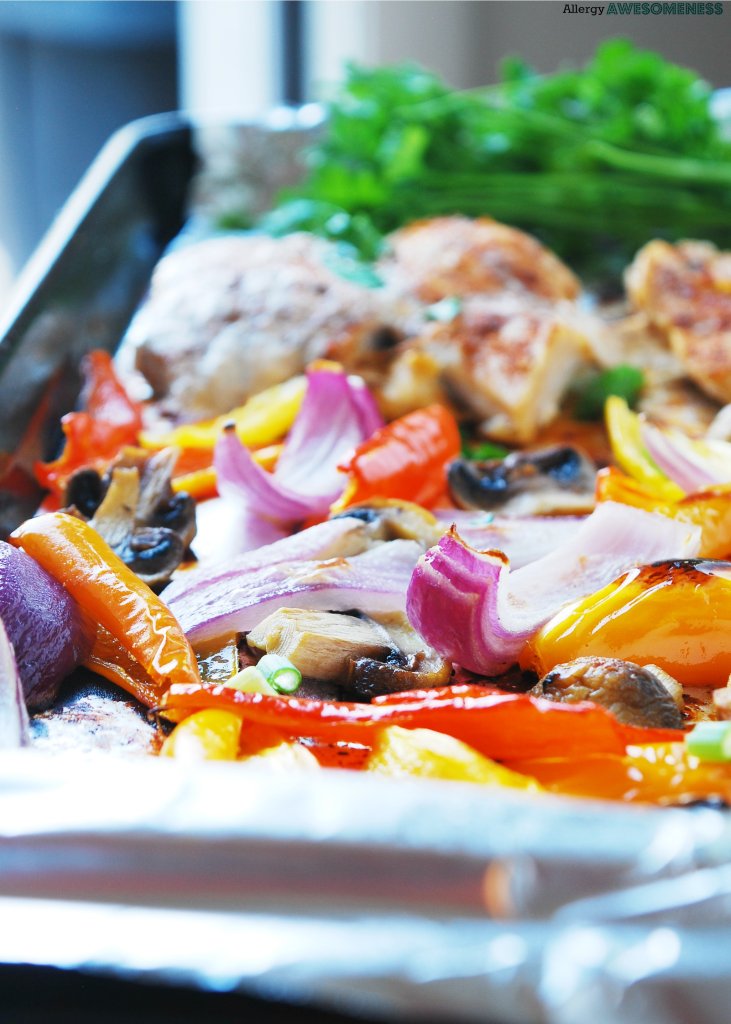 30 Minute Salsa Chicken Sheet Pan Dinner
Oprah's Unfried Chicken Made Dairy Free
Baked Honey Mustard Chicken & Potatoes

ADDITIONAL GLUTEN FREE DAIRY FREE HELP:
If you're willing to have other proteins, and need even more gluten free dairy free dinner ideas, check out my gluten free dairy-free cookbook that has 60 recipes that are all made in the instant pot–including soups, sides, entrees and even a few desserts.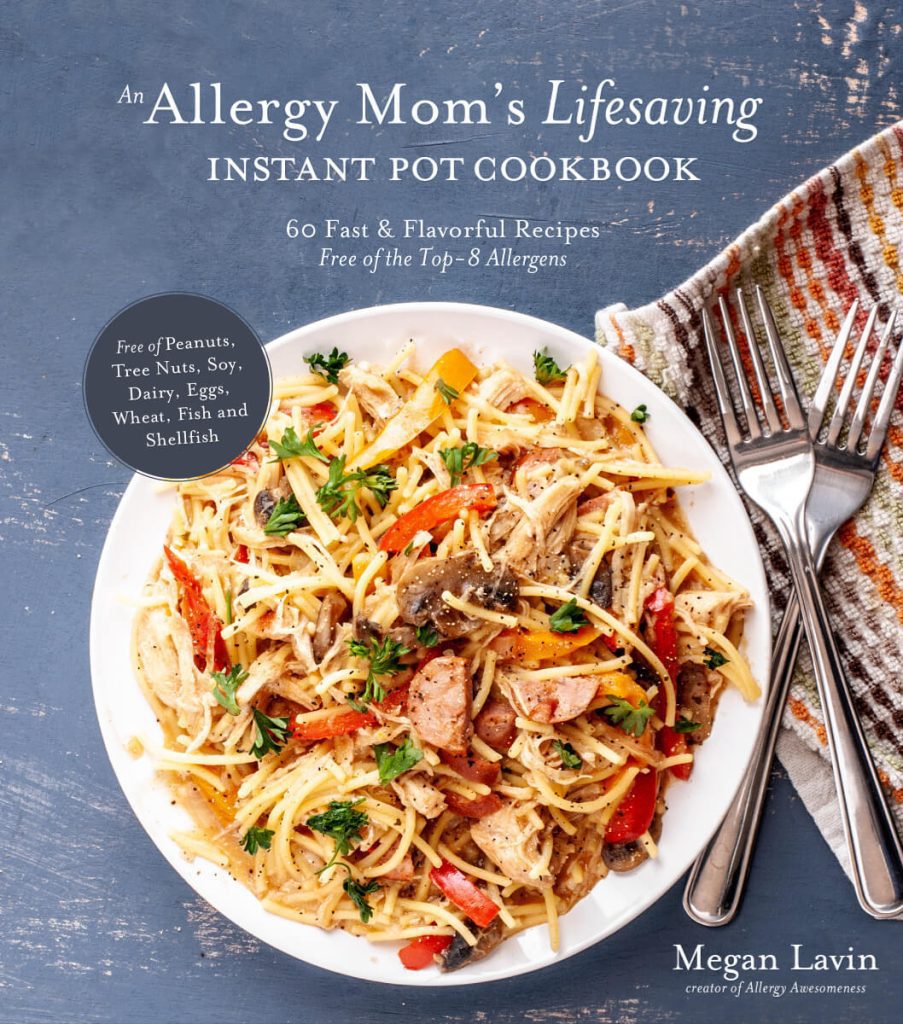 And, if you really don't like having to plan out your meals, and what groceries you need to buy for said meals, I have two meal plans, each for an entire month that include weekly grocery shopping lists. One is for the summer (think grilling, salads and dinners that don't heat up your kitchen) and one for winter (think cozy soups and casseroles). Each is only $9.99! Click here to see my gluten-free and dairy-free delicious meal plans.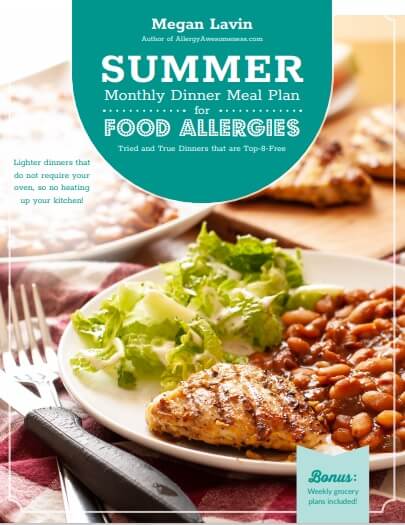 And lastly, if you need some gluten free dairy free breakfast ideas, check out my list that has over 100 ideas!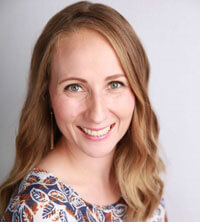 Hi! I'm Megan, a mom to four kids, two with multiple food allergies & one with EOE. I'm a published cookbook author that constantly tweaks recipes to make them allergy friendly–it's an addiction. I share every recipe & tip with you, to help you eat like you did before food allergies & dietary restrictions. You can still be awesome, even with food allergies!