A fresh, crisp Greek Salad with egg-free Tzatziki Sauce, for those with egg allergies or those who want a vegan dressing for their salad. This salad is also free of: gluten and dairy, and can be completely vegan if you omit the chicken. Customizable, healthy and delicious, this allergy friendly salad is great as lunch, or even as an entrée salad.
This post contains affiliate links.
Why I love this Greek Salad with Vegan Tzatziki Sauce
I love a veggie filled, fresh salad in the summer. Something about garden vegetables drizzled with a safe, homemade dressing is a wonderful way to end a hot summer night.
You can add as many vegetables or take away as many as you like, so it's very customizable. You can even omit the chicken if you want the salad to be vegan as well, or swap in some chick peas.
The vegan Tzatziki dressing is light and not overpowering so the vegetables can still shine through.
I still remember the first time I made this, and thought, "Oh boy, will my kids like this?" Usually kids just want ranch and only ranch. But, they LOVE it. I think it's because it has a lot of herbs in it, just like ranch. They're not big salad eaters, but they'll eat salad when I tell them I've made this dressing.
How is this tzatziki sauce vegan?
The main way you make this tzatziki sauce vegan is by using a vegan mayo as the base. That way, you can still have creaminess, but no eggs and no animal products.
Thankfully, vegan mayo has come a long ways. I'm pretty picky with my mayo, and I like Hellman's Vegan Mayo (also known as Best Food's) so much that, I not only use it for this salad dressing, but every day use too. I find it at Walmart and on Amazon.
Otherwise, the rest of the ingredients are the typical ingredients, which are naturally vegan too–like spices, lemon juice, red wine vinegar and a cucumber for that classic tzatziki flavor.

Is this Greek salad gluten free as well?
Yes it is! My son is allergic to wheat and my husband is gluten intolerant, so every single recipe on my site is gluten free.
Because the toppings are just vegetables, and chicken you cook yourself (so you control what's on it) and the salad dressing doesn't have any wheat in it, this salad is great for those who need a good gluten free salad.
Is this Greek Salad top-8-free?
For those with food allergies, like us, this salad is considered top-8-free, meaning it is free of the top allergens: wheat, dairy, egg, soy, fish, shellfish, peanuts and tree nuts. Every ingredient is a single use ingredient, except for the mayo. Here are the ingredients to Best Food's Vegan mayo, for those that need to check:
Sunflower oil, water, modified food starch (potato, corn), distilled vinegar, less than 2% of: sugar, salt, lemon juice concentrate, sorbic acid and calcium disodium EDTA (used to protect quality), natural flavor, paprika extract (for color).
*Be sure to check the label when you buy it, in case it's changed since time of publishing.
This salad is very allergy friendly, and I hope my allergic friends can enjoy it!
What goes good with this Greek Salad?
Since we load ours up with vegetables, and grilled chicken, I serve it as an entrée salad for dinner.
But, if you take off the chicken, it would be great as a side salad, appetizer or even lunch.
I've even made it as a side salad to spaghetti night.
This Greek Salad would really go with just about anything–grilled meats, pasta…really any time you want a nice green salad.
Do I have other allergy friendly salad recipes?
I sure do! All of my dressings are vegan, and all of my salads are gluten, dairy, and egg free. Here are some other allergy friendly salad recipes you'll enjoy:
And…I have a ton of

pasta salads

too!

Do I Have a Video Showing How to Make This Vegan Tzatziki Sauce?
Yes I do! I made a TikTok video, because I like how short and succinct they are. By watching this, it will give you a good overview of how easy it is to make the Vegan Tzatziki Sauce in your blender:
Greek Salad with Vegan Tzatziki Sauce
A fresh salad with lots of crunchy veggies, this Greek salad boasts a homemade egg-free and vegan tzatziki sauce to drench in it.
Ingredients
SALAD INGREDIENTS:
1 large head romaine lettuce, chopped (about 8 cups)
1 cucumber peeled, and diced
8 oz. cherry or grape tomatoes halved
1 bell pepper (any color) chopped
1/2 red onion very thinly sliced (optional)
1/3 cup black olives, sliced 
1 large chicken breast, cooked and diced (optional, omit if you want the entire salad to be vegan)
VEGAN TZATZIKI SAUCE:
1/2 cucumber peeled and chopped
1 Tablespoon lemon juice
1 Tablespoon red wine vinegar 
1 garlic clove, peeled or 1/2 teaspoon jarred minced garlic
1/2 tsp dried dill
1/2 tsp dried parsley
1/2 teaspoon salt
1/8 teaspoon pepper
1/8 teaspoon ground cumin
1 large chunk of red onion (optional)
Instructions
In a large serving bowl lay down your chopped and washed greens. Place your additional toppings.
In a good quality blender, place all of your dressing ingredients. Blend until smooth.
Serve the salad with the dressing on the side, and allow everyone to smother their salad in the dressing to their hearts' content.
Serve immediately.
Dressing will keep in an air tight container in the fridge up to one week, if you'd like to prepare it ahead of time. Shake the dressing, or stir well before using if you prepare it ahead of time.
Notes
If you're not wanting this to be an entrée salad, and more of a side salad, you can omit the cooked chicken breast.
If you're looking for some gluten and dairy free dinners, check out my cookbook: An Allergy Mom's Lifesaving Instant Pot Cookbook.
*Our allergies, while severe and that get re-tested yearly, are such that we can go strictly by what's on the label. I do not call companies to see what things are derived from, or call manufacturers to see about potential cross contact. If your allergies require you to do so, please do your own homework. I cannot assure you of any ingredient's safety, only you can do that. I simply share what works for our family.
**If you are going to feed this to someone with food allergies, and you yourself do not have food allergies, I HIGHLY recommend having them check every single brand and ingredient you are using, to ensure they're OK with each part of the recipe. And, to make sure you've talked to them about how to avoid cross contamination in your kitchen.
Adapted from: Carlsbad Craving's Greek Salad
Nutrition Information:
Yield:

5
Serving Size:

1
Amount Per Serving:
Calories:

151
Total Fat:

7g
Saturated Fat:

1g
Trans Fat:

0g
Unsaturated Fat:

6g
Cholesterol:

20mg
Sodium:

338mg
Carbohydrates:

14g
Fiber:

2g
Sugar:

8g
Protein:

9g
DON'T FORGET TO PIN IT, SO YOU DON'T LOSE IT. BE SURE WHILE THERE TO CHECK OUT MY OTHER ALLERGY FRIENDLY PINTEREST BOARDS!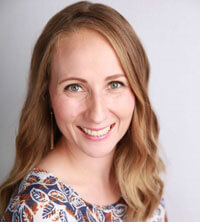 Hi! I'm Megan, a mom to four kids, two with multiple food allergies & one with EOE. I'm a published cookbook author that constantly tweaks recipes to make them allergy friendly–it's an addiction. I share every recipe & tip with you, to help you eat like you did before food allergies & dietary restrictions. You can still be awesome, even with food allergies!