Muffins are a baked good you can get away with eating first thing in the morning, and they're portable. They are perfect for the fall, for when it's getting cool enough to bake, and for when you need something you can make the night before and eat on the run as you're settling into your back-to-school routines. I've found 20 allergy-friendly muffin recipes to help you have muffin mania and have plenty of options.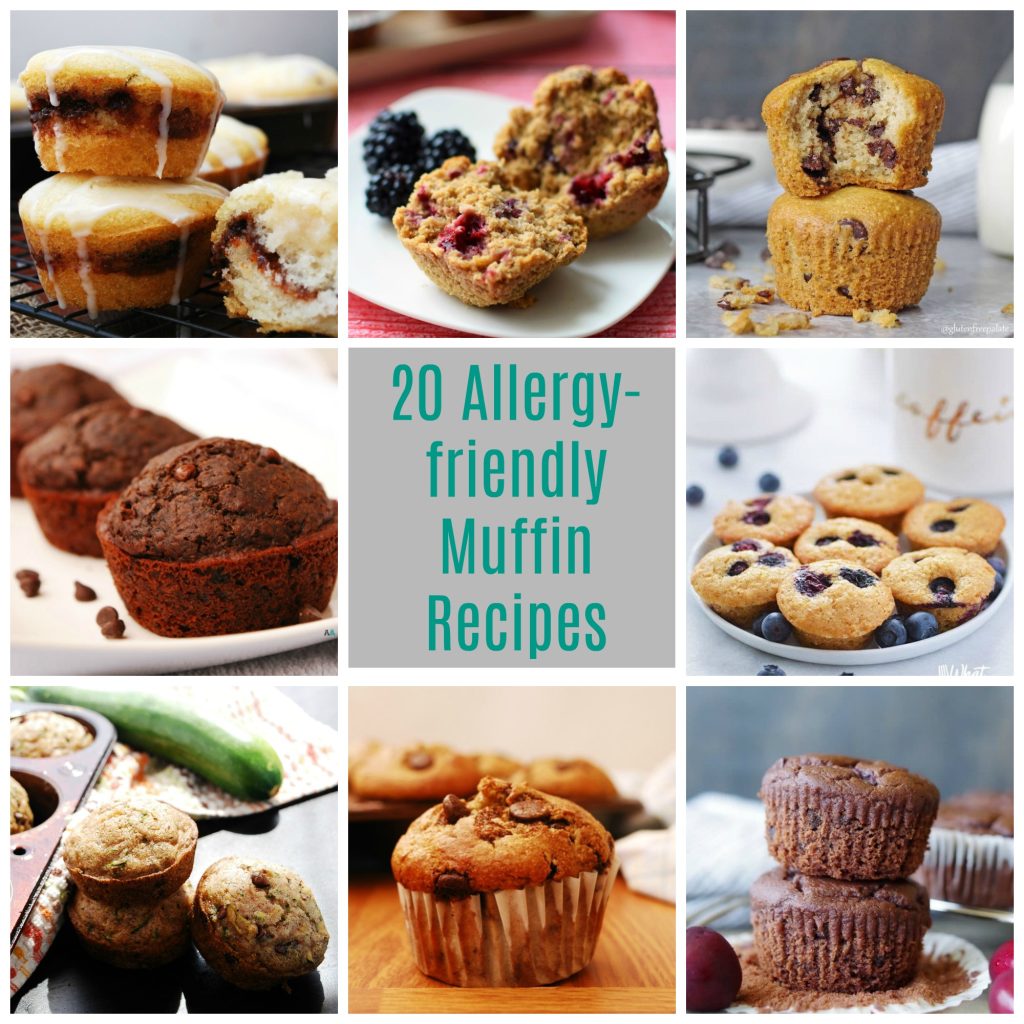 Muffins are my jam…as in I'll eat them with jam or plain. I seriously can't get enough.
I feel like I'm getting away with eating cake for breakfast. That's what they basically are. Shrunken cake, renamed to "muffins" so that we feel better about it…until we eat enough that we get a "muffin top". True story.
I knew I had a lot of muffin recipes to add to this round-up, but I was shocked at just how many I have–and I didn't put all of them! If it wasn't so late, I'd go make a batch right now. I'll be sorely disappointed in the morning that I didn't stay up and bake.
Since I'm not a morning person, muffins are my fav thing to make the night before so I feel like I still have a homemade, stick-to-me breakfast I can take as I'm running out the door.
If any of you are like me–I'm constantly sprinting out the door like a mad woman with my children trying to trail after me. I am barely on time, like within seconds, and sadly–often a minute or two late. So, I need all the fast breakfasts I can get now that we're back-to-school. I love that we can grab these on the run and that they're so portable. (And sadly, get eaten in the car–but that's much easier than cereal in the car, ha!)
I've asked my other allergy-friendly blogger friends to give me some of their favorites too. This should give you some great new muffin recipes to enjoy this fall, and really–all year round! Plus–if your kids are like mine, they enjoy them in their lunches or as an after-school snack…if there are any left after breakfast that is.
Happy baking!
Gluten Free Vegan Oatmeal Brown Sugar Muffins
Double Chocolate Muffins (Gluten, dairy, egg, soy, peanut & tree nut free; top-8-free; vegan)
Cinna-Swirl Muffins (Gluten, dairy, egg, soy, peanut & tree nut free; top-8-free; vegan)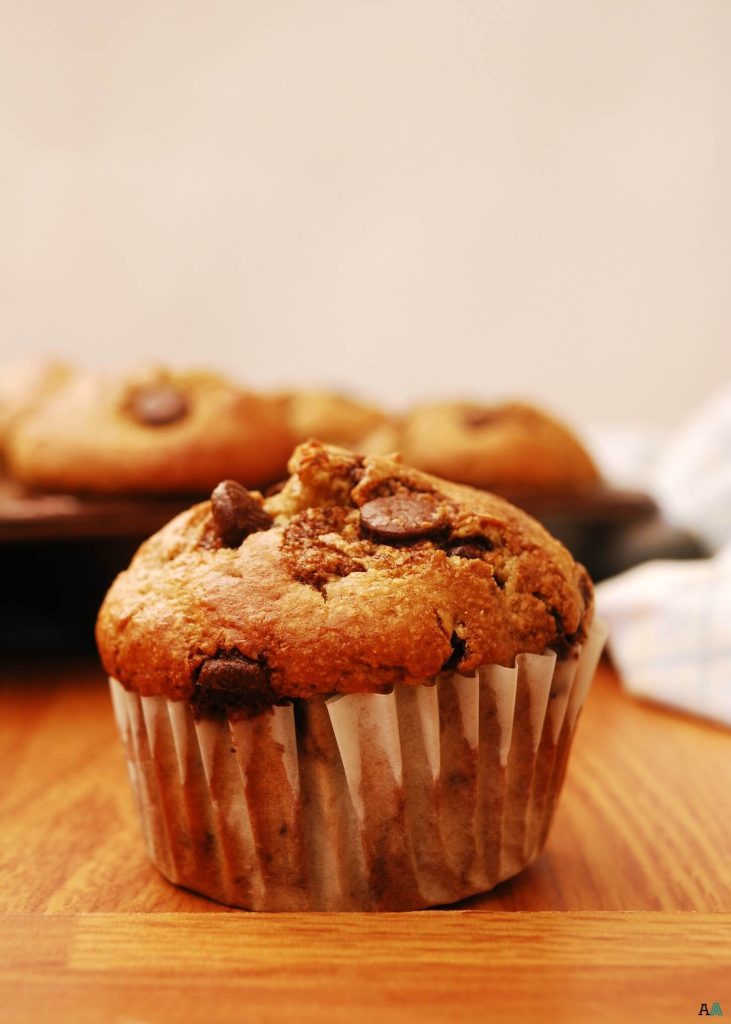 Blender Oatmeal Banana Chocolate Chip Muffins (Gluten, dairy, soy, peanut & tree nut free)
SunButter, Honey & Banana Muffins (Gluten, dairy, egg, soy, peanut & tree nut free; top-8-free; refined sugar free; vegan)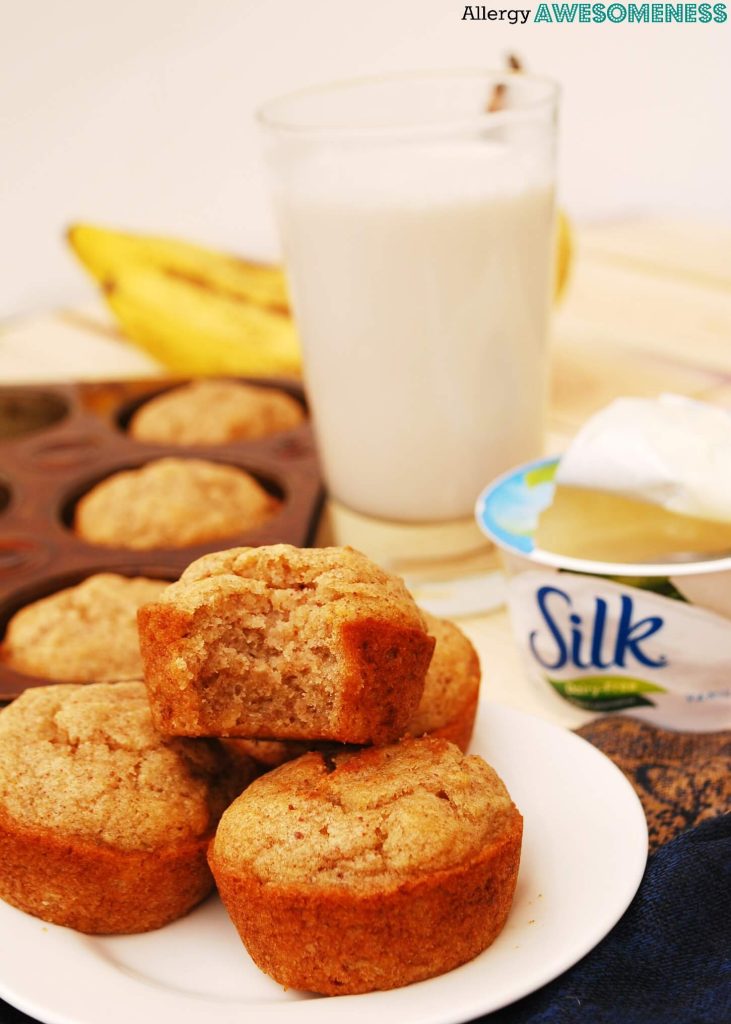 Banana Muffins (Gluten, dairy, egg, peanut & tree nut free)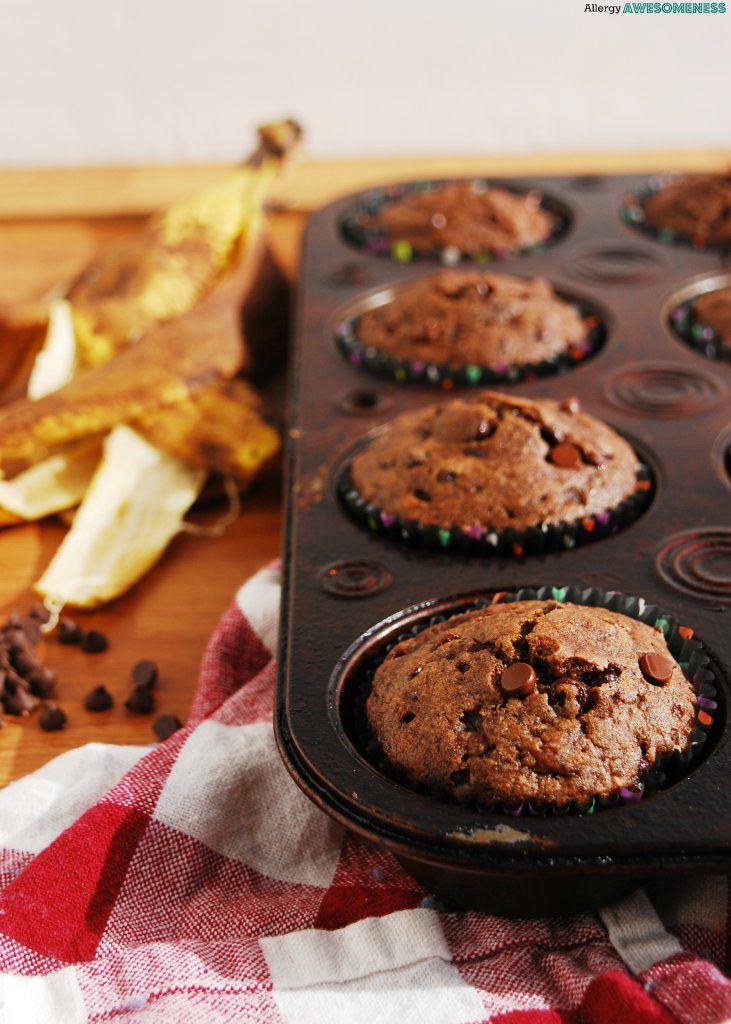 Vegan, Gluten-free Double Chocolate Banana Muffins
Allergy-friendly Chocolate Chip Zucchini Muffins (Gluten, dairy, egg, soy, peanut & tree nut free; top-8-free; vegan)
Apple Snickerdoodle Muffins (Peanut, tree nut, dairy & soy free) by Baked by Rachel
Blackberry Oat Muffins (Gluten, dairy, egg, soy, peanut & tree nut free; top-8-free; vegan) by Go Dairy-free
Paleo Chocolate Chip Muffins (Gluten & dairy free) by Gluten-free Palate
Gluten-free Vegan Dark Chocolate Cherry Muffins (Gluten, dairy, egg, peanut & tree nut free) by Gluten-free Palate
Gluten-free Apple Spice Muffins (Gluten & dairy free) by Gluten-free Palate
Easy Gluten-free Cherry Muffins with Chocolate Chips (Gluten-free & soy free) by Fearless Dining
Gluten-free Mini Blueberry Muffins (Gluten, dairy, soy, peanut & tree nut free) by What the Fork
Gluten-free Banana Oat Muffins (Gluten, dairy, soy, peanut & tree nut free) by What the Fork
Salted Caramel Apple Muffins (Gluten, sugar and soy free) by Wholesome Yum
Pumpkin Chocolate Chip Mini Muffins (Gluten & dairy free) by My Gluten-free Kitchen
The Best Paleo Blueberry Muffins (Grain, gluten, dairy & soy free) by Texanerin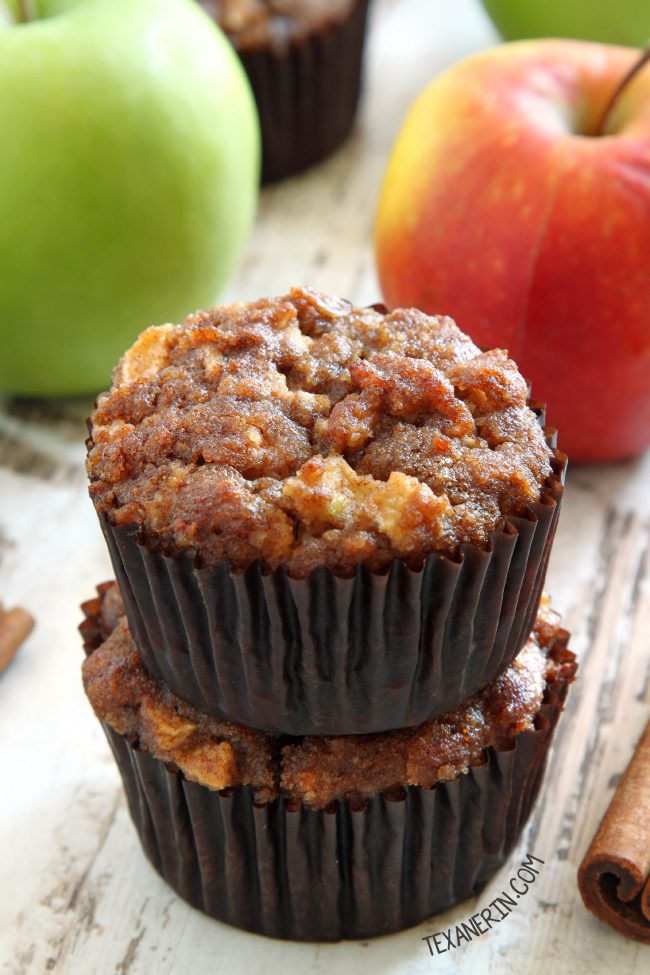 Paleo Apple Maple Muffins (Grain, gluten, dairy & soy free) by Texanerin
Oatmeal Raisin Muffins (Peanut, tree nut & soy free) by Allergy Girl Eats
Spiced Pumpkin Muffins with Cinnamon Glaze (Gluten, dairy, egg, soy, peanut & tree nut free; top-8-free)
Gluten-free Vegan Chocolate Chip Muffins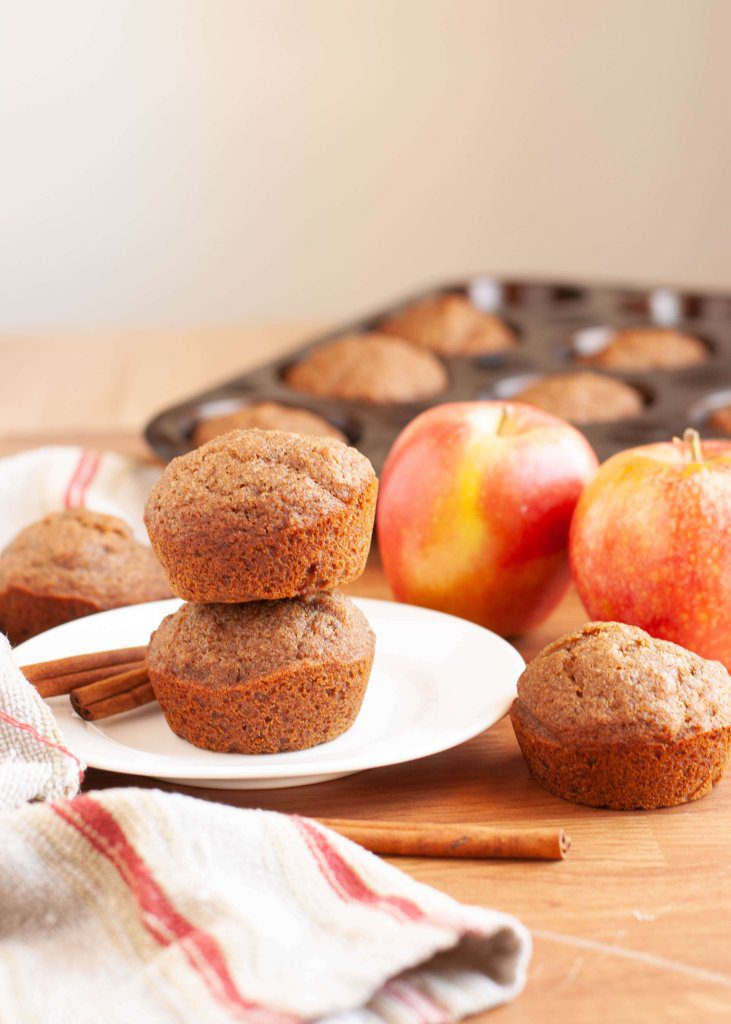 Cinnamon Applesauce Muffins (Gluten-free, Vegan, Top-8-free)
DON'T FORGET TO PIN IT, SO YOU DON'T LOOSE IT! ALSO, CHECK OUT MY OTHER