Muffins can be the highlight of breakfast. They're a delicious baked good that's also portable–how do you top that!? But, how do you still enjoy muffins when you can't have gluten or dairy? I have your back! I have 12 of the best gluten free dairy free muffin recipes all gathered in one place. Whether you want banana, chocolate chip or cinnamon swirl, you'll find just what you need for your next breakfast or lunch (or let's be honest–midnight snack). These are also all peanut and tree nut free, as well as egg free options too.
Unlike some list posts, where writers just gather as many as they can to have an impressive "1000 muffin recipes" list, and they haven't tried half of them, this list ONLY features recipes I have made personally, all from my site. They're tested, tried and true–your whole family will love them!
DAIRY FREE GLUTEN FREE MUFFIN FAQS
What gluten free flour blend do I recommend?
Overall, I always recommend my gluten-free homemade all purpose flour blend. This will work for all of the muffins (so no buying tons of specialty blends!). However, if you want to buy a pre-made store bought all purpose gluten-free flour blend, look for flour blends that are mostly rice flour, potato starch and tapioca starch (also known as tapioca flour). It's fine if the flour mixture also has sorghum. I find Great Value, King Arthur or Bob's Red Mill 1:1 Baking Mix are usually interchangeable.
If your blend has xanthan gum already in it, then omit it, if the recipe also calls for it. I do not ever call for almond flour, because we have nut allergies. And, I'm not a fan of lesser known flours like cassava or coconut flour, so, less types to buy! #GlutenFreeFloursAintCheap #Winning
If you can have regular wheat flour, then go ahead and use that 1:1, and they'll just be dairy free (make sure to omit the xanthan as well.)
What if I have egg allergies too?
I totally get it. My son has a milk allergy, wheat allergy and an egg allergy, so all of the muffins will also read as egg free. However, if you can have eggs, feel free to sub them back in. It should work either way. You'll see depending on the recipe, I sometimes use Ener-G egg replacer (a store bought replacer), apple sauce, or flax eggs. I'm not a big chia seed fan. I find each has their own perks and depending on the flavor and texture, I'll show you which I think goes best in each recipe. The nice thing about omitting the eggs, is that then the muffins become gluten free vegan muffins as well, helping even more people to enjoy them.
What muffin cups do you recommend?
Call me cheap, crazy or both–they would would probably fit. But, as you'll see in my pictures, I just don't bother with them. I find them end up sticking to the muffins and it's one more thing I have to buy, and the gluten free and dairy free muffin lifestyle is expensive enough. I just grease my muffin tin and bake them straight in the pan.
What muffin pan do you use?
I use the USA Pan Bakeware Cupcake and Muffin Pan. I had a darker metal muffin tin and felt like the bottoms of my muffins were starting to turn too brown.
Are your gluten free dairy free muffins refined sugar free?
No these are not sugar-free options. I find not using staples like wheat, butter and milk makes a recipe fickle enough, so I don't worry about using liquid sweeteners, which can throw off the texture even more. I live life by moderation and use regular sugar when needed. If there is brown sugar called for, you should be able to use coconut sugar in place of brown sugar 1:1, but that is as far as I'd go. My blender muffins, oatmeal muffins and healthy chocolate muffins do use maple syrup, but still use a little bit of regular sugar as well, but it is cut down and not as much, thanks to the maple syrup. Therefore, these would not work for paleo or keto diets due to the sugar.
What milk alternative do you bake with?
I prefer rice milk, because I find other plant milks have a stronger taste that is harder to cover up. However, using oat milk, in some of the oat muffin recipes might let you get away with it more. Plus, we have nut allergies, so we don't use almond milk or cashew milk like a lot of others do. Most non-dairy milk are fairly interchangeable, like soy milk and coconut milk, so while I haven't recipe tested with other kinds, I would assume you'd be fine. If you can have regular milk, and just need the muffins to be gluten-free, you can always swap it in at a 1:1 ratio.
Are these muffins allergy friendly?
Every delicious muffin recipe below is free of: wheat, gluten, dairy, egg, peanuts and tree nuts. Many of these muffin recipes are also soy free, making them top-8-free as well. So, yes! Definitely.
Do your own homework–keep yourself safe
Only you can keep yourself safe. I might use brands or ingredients you're not comfortable with for your own situation, and that's OK. Please keep yourself safe and only go by what your doctor recommends. I go by label alone, but know some allergies are so severe, they have to speak to manufacturers about cross contamination. If you're making these for someone with food allergies, be sure to check with them to see their comfort level.
Don't see a muffin recipe you'd like? Let me know and I'll be sure to add it to the queue of recipes I'll be testing. I test each recipe to make sure that they're extra yummy even though they don't have the typical wheat, dairy and eggs. My family and I personally eat these muffins and have enjoyed some of them for years. I know you will too! You can also check other gluten free snacks that are safe and flavorful to serve to your family.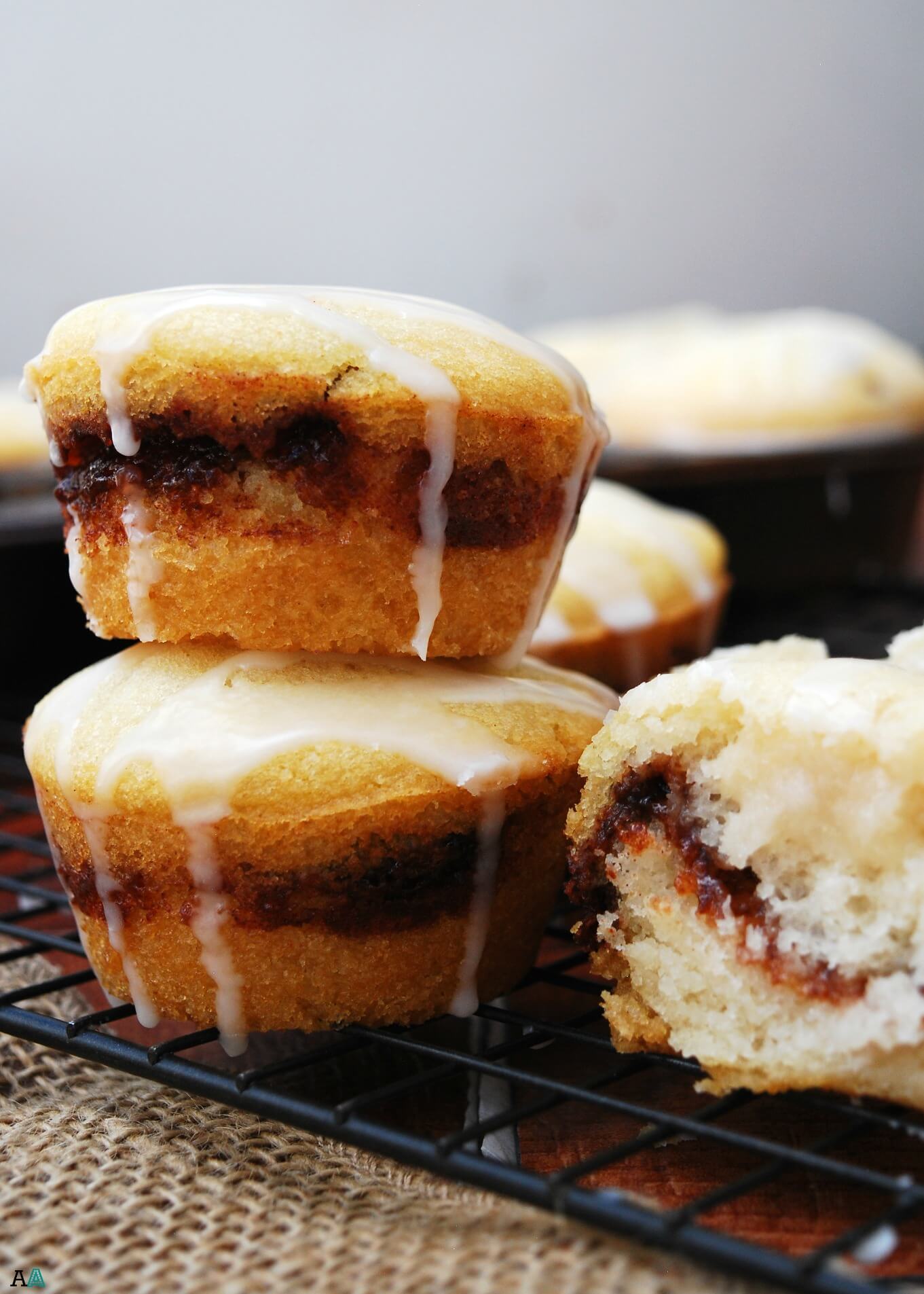 Gluten Free Dairy Free Cinnamon Swirl Muffin Recipe (my husband's personal favorite!)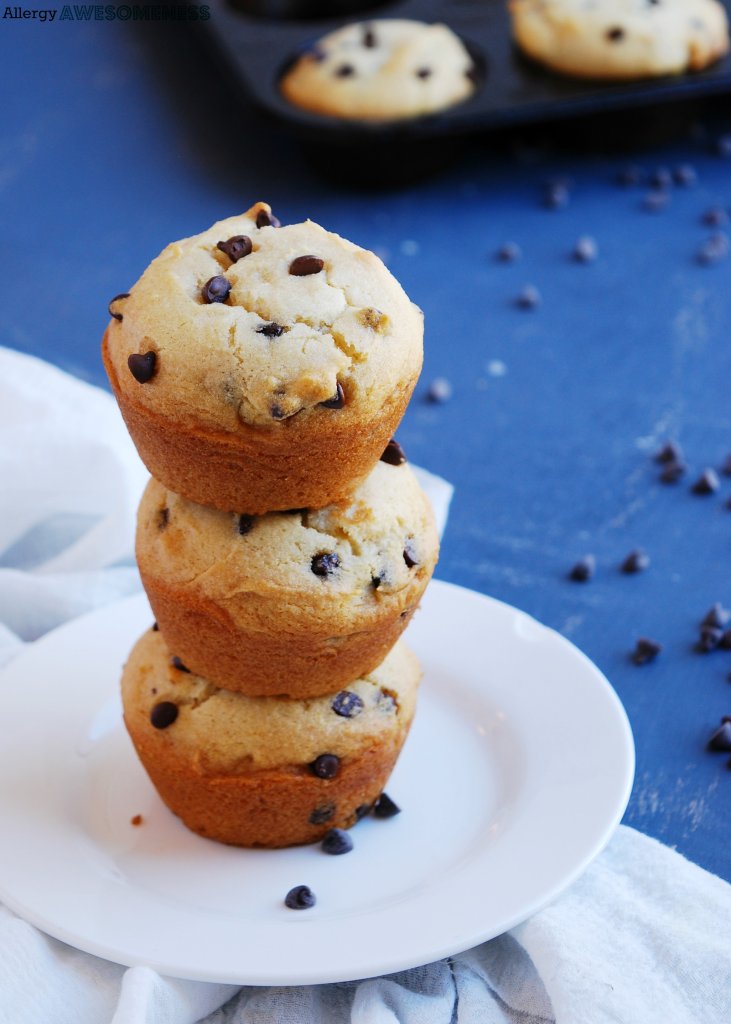 Gluten Free Dairy Free Chocolate Chip Muffin recipe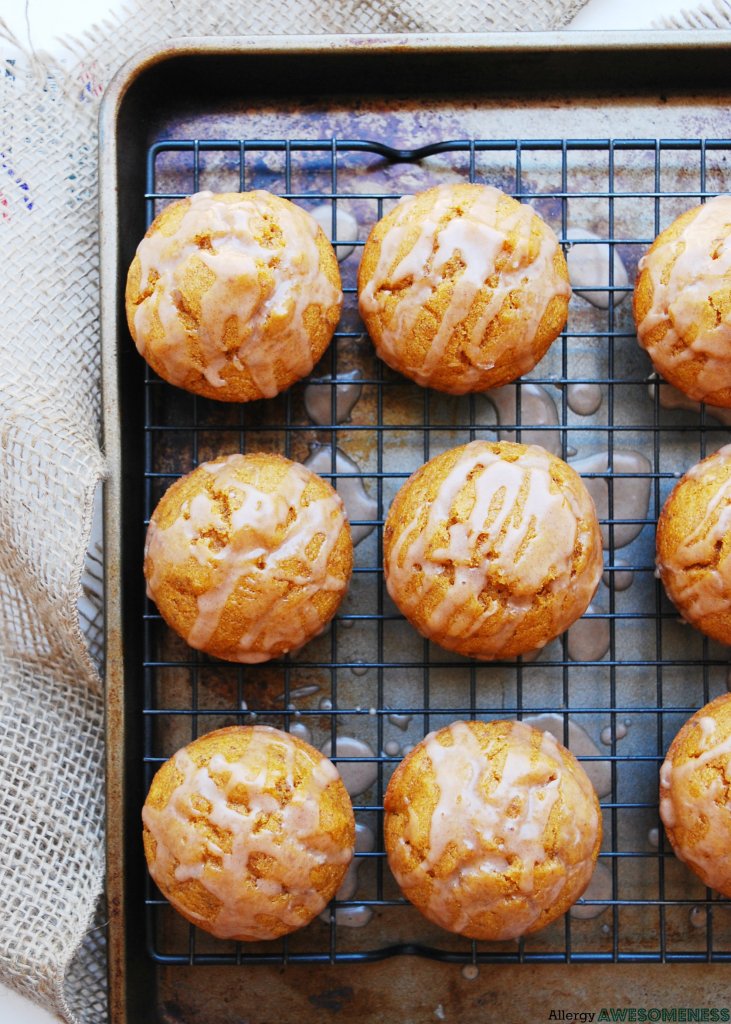 Dairy Free Gluten-Free Pumpkin Muffins Recipe (perfect fall breakfast!)
!)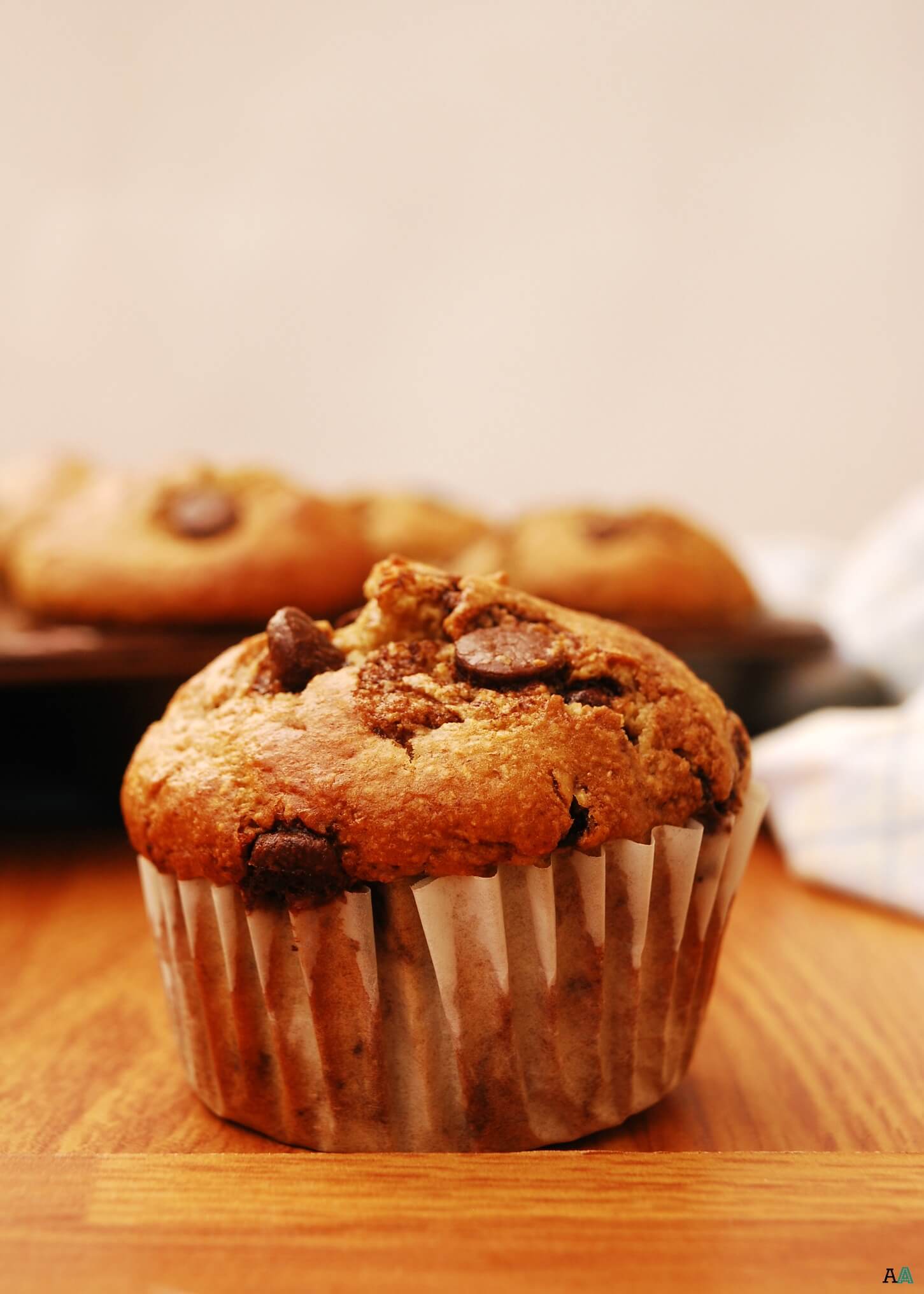 Gluten Free Dairy Free Blender Oatmeal Banana Chocolate Chip Muffin (Will make your own oat flour!)
Gluten Free Dairy Free Healthy Double Chocolate Muffin recipe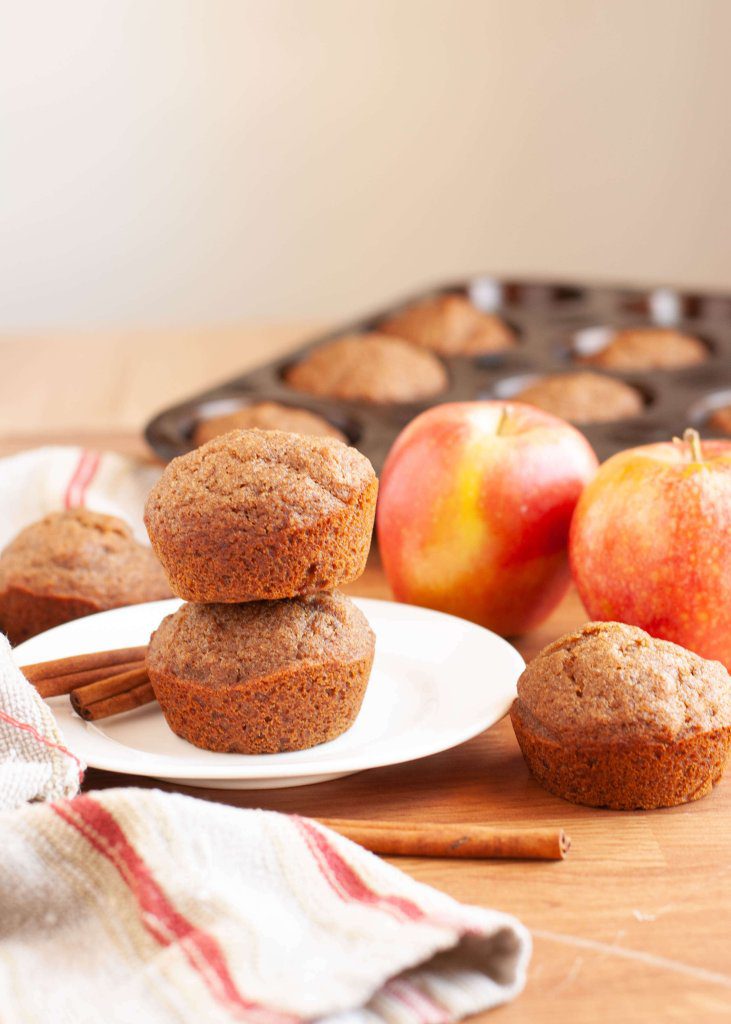 Gluten Free Dairy Free Cinnamon Applesauce Muffin
Gluten Free Dairy Free Brown Sugar Oatmeal Muffin recipe. (My most popular muffin recipe on my site!)
Gluten Free Dairy Free Sunbutter, Banana & Honey Muffin (Can use peanut butter if you don't have nut allergies)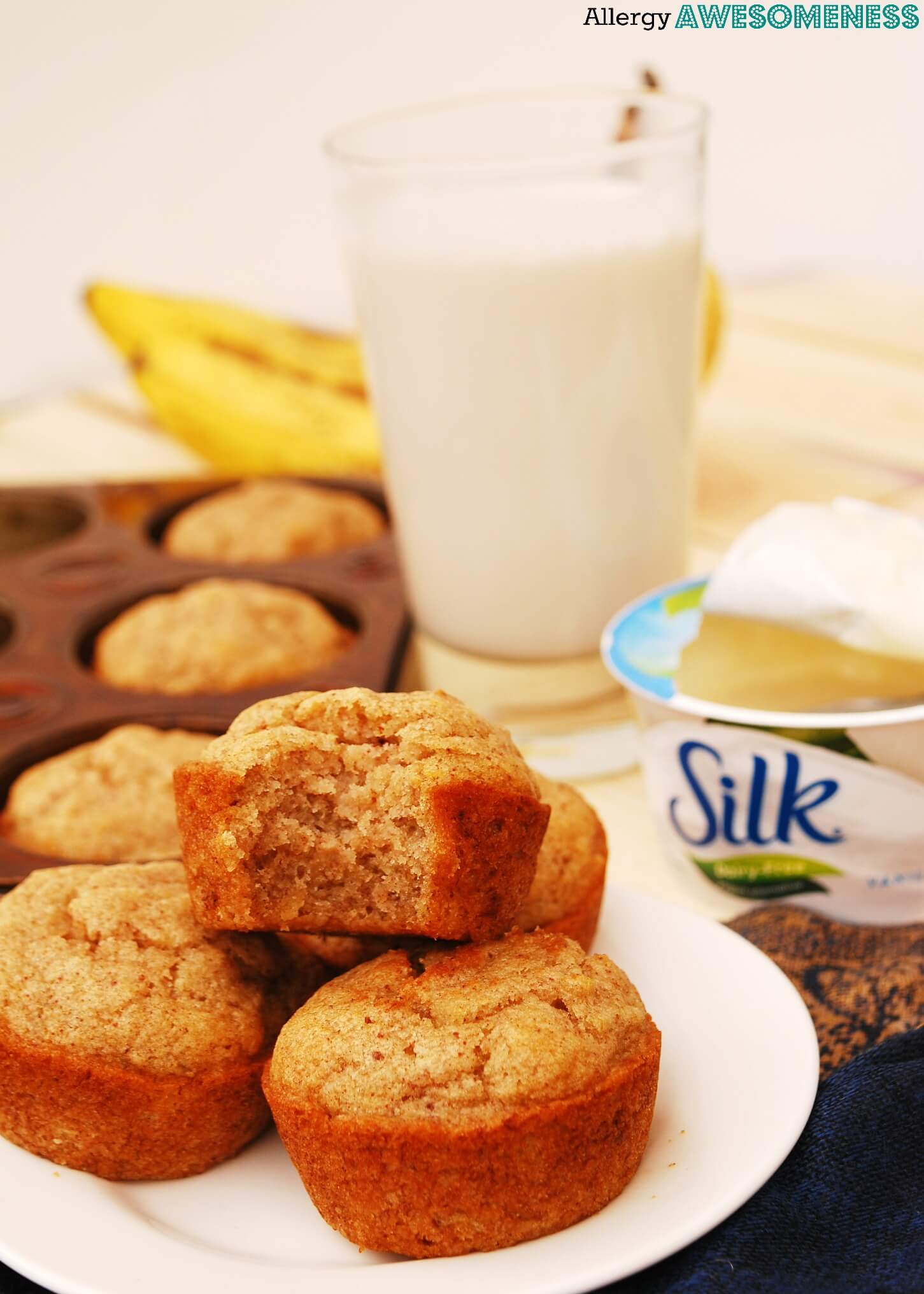 Dairy Free Gluten-Free Banana Muffins
Gluten Free Dairy Free Peach Muffin recipe.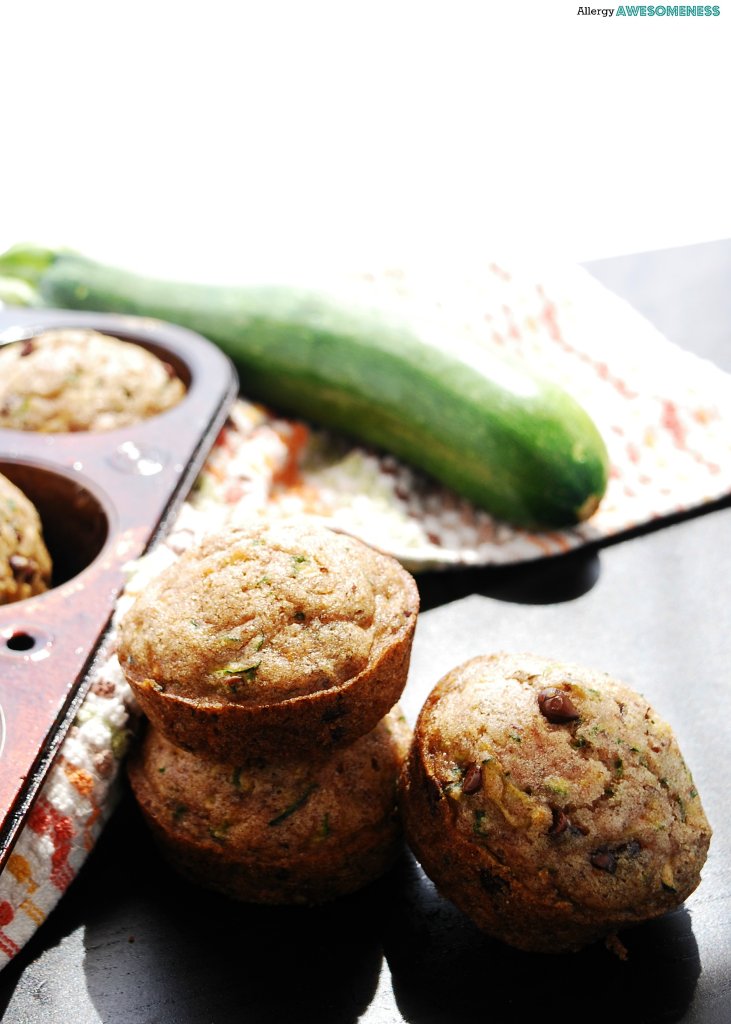 Gluten Free Dairy Free Chocolate Chip Zucchini Muffin
Gluten Free Dairy Free Double Chocolate Chip Muffin (Great for using up overripe bananas)
Don't forget to pin all of these delicious muffins (that just happen to be gluten free dairy free too!) to Pinterest so that you don't lose them. While you're there, check out my other vegan and gluten free boards!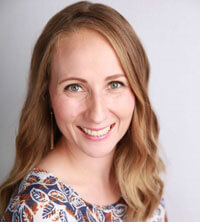 Hi! I'm Megan, a mom to four kids, two with multiple food allergies & one with EOE. I'm a published cookbook author that constantly tweaks recipes to make them allergy friendly–it's an addiction. I share every recipe & tip with you, to help you eat like you did before food allergies & dietary restrictions. You can still be awesome, even with food allergies!