If you love a pop of flavor and some tang, then you will love this So Delicious Dairy Free Key Lime Pie Coconutmilk Yogurt Alternative . It's a big name with big flavor!

This is a sponsored post written by me on behalf of Danone. All opinions are 100% mine.
WHY THIS KEY LIME YOGURT PAIRING YOGURT IS GREAT
Wake up your taste buds in the morning with the bright flavor of lemon citrus. But wait…there's more! To add texture and interest, the pairing portion of the yogurt is filled with graham cracker bits (move over granola!) and get this…DAIRY FREE WHITE CHOCOLATE BITS. Yes, you read that right. White chocolate. Because if a breakfast company says you can have white chocolate for breakfast, you don't ask any questions. I've had several dairy free white chocolates before this and they can sometimes taste off. I was very pleased with the white chocolate in this pairing. Way to go So Delicious!
I've always enjoyed a good key lime yogurt, but the interest and uniqueness of pairing it with graham cracker bits and the decadence of white chocolate was new and refreshing.
The mix-ins come in a separate portion of the packaging, which you can see in the pictures. This helps them stay fresh until they're ready to be added. I felt I was able to pour it easily into the yogurt container and have plenty of room to stir everything without it spilling over.
WHAT INGREDIENTS ARE IN THE KEY LIME SO DELICIOUS PAIRING?
I know all of my allergy friendly readers are label savvy, and they'll want to know if this is safe for their family. So, instead of making you click over, I have the ingredients listed here for you:
COCONUTMILK YOGURT ALTERNATIVE: ORGANIC COCONUTMILK (FILTERED WATER, ORGANIC COCONUT CREAM), ORGANIC CANE SUGAR, KEY LIME PUREE, RICE STARCH, CALCIUM CITRATE, PECTIN, STARCH, NATURAL FLAVOR, LIVE AND ACTIVE CULTURES, LIME JUICE CONCENTRATE, VITAMIN D2, VITAMIN B12.
TOPPINGS: ALMONDS, SUGAR, PALM KERNEL OIL, BROWN RICE FLOUR, BROWN SUGAR, POTATO STARCH, PALM OIL, PEA STARCH, SWEET RICE FLOUR, RICE BRAN, MOLASSES, TAPIOCA STARCH, TAPIOCA SYRUP, WATER, SUNFLOWER LECITHIN, SALT, CALCIUM PHOSPHATE, GUAR GUM, INULIN, MODIFIED CELLULOSE, PEA FIBER, PEA PROTEIN, SODIUM BICARBONATE, VANILLA EXTRACT, NATURAL FLAVOR.
CONTAINS ALMOND, COCONUT, and SOY

WHERE CAN I PURCHASE THE KEY LIME PIE COCONUTMILK YOGURT?
If you're a Walmart fan like I am (literally get my Walmart grocery pick up every Monday like clock work because I am OCD) then you're in luck. It can be found at Walmart in the yogurt section. I found it by the other dairy alternative yogurts like Silk. Here's my daughter with the yogurt that we found. We were pretty excited! I also found the option to purchase it on the Walmart app in case you want to add it to your grocery pick up order and have a worker find it for you.

WHAT TOP 8 ALLERGENS DOES THE SO DELICIOUS KEY LIME PAIRING HAVE?
This yogurt is made of coconuts. While not considered a true top-8- allergy (no, it's not a tree nut, though it sounds like it is…it's actually a fruit) it does contain soy and almond as well.
Which means that it's free of: wheat, gluten, dairy, egg, and peanuts based strictly off of the label. If you need to know if this is free of those allergens via manufacturing processes/cross contact, you'll have to contact them directly.
On the label it says it's certified vegan, certified gluten-free, and non-GMO project verified.

DOES SO DELICIOUS HAVE ANY OTHER FLAVORS OF THEIR PAIRINGS?
Yes, they do! Be sure to read each ingredient label as they differ slightly for your individual dietary needs. There are:

WHAT WOULD GO WELL WITH THIS KEY LIME PIE YOGURT?
This is a fairly filling breakfast because of the yogurt as well as the mix-ins. If you're still looking for a little extra breakfast, I'd recommend a muffin. Since the yogurt container is portable (great for on the go) another handheld breakfast item like a muffin would be great for busy mornings. Here are some of my other favorite gluten free vegan muffin recipes:
Great as a snack, breakfast or even late night craving, I think you'll enjoy this new creation from So Delicious. If you try it, leave a comment below and let me know what you think!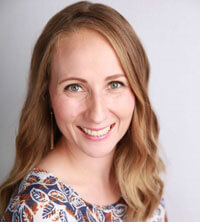 Hi! I'm Megan, a mom to four kids, two with multiple food allergies & one with EOE. I'm a published cookbook author that constantly tweaks recipes to make them allergy friendly–it's an addiction. I share every recipe & tip with you, to help you eat like you did before food allergies & dietary restrictions. You can still be awesome, even with food allergies!