I have been picky about my hot cocoa–I want it decadent, rich, thick and creamy. I've tried this recipe with several different dairy-free products, and there is a clear winner that makes it finally blog-worthy to share with all of you. And, it's surprisingly simple (only 7 ingredients) and takes practically zero effort to make it thanks to the slow cooker. See how to make my dairy-free crock pot hot chocolate below that's gluten, dairy, egg, soy, peanut and tree nut free; as well as a vegan option below.
This post contains affiliate links.
Why I Love This Dairy-Free Crock Pot Hot Cocoa
I live in winter, I mean…Idaho…so to say I practically live off of hot chocolate would be an understatement. I hate coffee, but will gladly brew up some hot cocoa on a cold day. The real problem became when my son was diagnosed with a milk allergy and that made having hot cocoa more difficult. I've tried to make crockpot hot chocolate multiple times since there's sooo many dairy-free options out there and they all fell flat. Not sweet enough. Too thin. Or, the most common problem: they all gave an after taste. If you use nut milks, they taste like nuts. I wanted pure chocolate taste, nothing extra added. The thickest non-dairy product I could find was coconut cream, but I hated the taste of coconut fighting the chocolate flavor. And then, FINALLY, in the last bit there's been two vegan plant creams (Silk and Country Crock) that have come on the market that give that lusciously thick feeling without tasting like coconut. That's when I knew I had to try it again! I think you'll be as pleasantly surprised as I was how wonderful this dairy-free creamy hot chocolate is too.
Crock pot hot chocolate is perfect for a larger crowd. Who wants to take the time to open and stir a million hot cocoa packets when you can have a big vat of it sitting there warm and ready for whenever a guest is thirsty?
This would be great for a holiday party, work parties, family gatherings, Christmas breakfast, and a hot cocoa bar…really any special occasions. I love that the crock pot keeps it an even temperature (because we've all over boiled our milk or water and lost precious taste buds) so no re-heating or keeping a stove top on. Who needs Swiss Miss when you've got a crock pot and a killer homemade hot chocolate recipe? Honestly, this is thicker and richer than any store bought powdered mix I've ever tried.

What ingredients are in this Dairy-free Crockpot Hot Chocolate Recipe?
This perfect recipe only requires seven ingredients, all of which can be found even at a Walmart in Idaho!
What dairy-free chocolate chips do I use?
For this creamy crockpot cocoa, you will want not just cocoa powder, but chocolate chips to make it rich and thicker. If you want a melted chocolate flavor–melt chocolate! I use the Costco Kirkland brand semi-sweet chocolate chips that are 51% cacoa. It has the ingredients listed as: "Chocolate Liquor, Sugar, Soy Lecithin (an emulsifier) and Vanilla. Make sure to get the stand up, big white bag. The red, flat-laying bag has milk."
If you want a dedicated facility and care more about product packaging that calls out "dairy free" (as Costco's does not, but I go by ingredients more than marketing text) OR you need it to be soy free then you can get Enjoy Life's Chocolate Chips or Nestle Toll House Allergen Free Semi Sweet Chocolate Chips, or Simple Truth Organic Semi-Sweet Vegan Chocolate Chips or Great Value Organic Semisweet Chocolate Chips. Feel free to use dark chocolate chips instead of semi-sweet if you prefer.

What cocoa powder do I use?
I used Great Value Baking Unsweetened Cocoa Powder. Their ingredients are listed as: "Natural cocoa", but it does have a warning of "may contain traces of milk. We go by ingredients alone, and not manufacturing warnings. Feel free to use whatever brand you prefer. We've also used Nestle Cocoa Powder and Hershey's Cocoa Powder with no problems.
What sugar do I use?
When researching slow cooker hot chocolate, many recipes used a sweetened condensed milk. While there are sweetened condensed coconut milks out there, I know they can be hard to find, expensive and can leave a trace of coconut taste, so I opted for regular, plain, white sugar. I have not tried to make this sugar free, so I can't answer questions if you want to use a sugar substitute. You will have to recipe test that on your own. If you try it, please comment below. I'd love to hear how it worked out. I'm all about indulging during the holidays and have no problems using sugar for that perfect drink.
Do I need vanilla paste?
I think one thing that sets a hot cocoa apart is the quality of vanilla. As you know–vanilla can be super cheat to very expensive. I try to go middle of the road. I have found that vanilla bean paste packs a really good punch without being as expensive as using the actual pod. I love that you can see the actual specks from the vanilla bean in the paste. With so few ingredients in this, get the good stuff for best results! Feel free to use whatever brand you want. I used LorAnn Oils Pure Vanilla Bean Paste. It's ingredients are listed as: "invert sugar, water, vanilla extract, vanilla seeds, xanthan gum, acacia gum." If you had to use vanilla extract and that's all you have on hand, that's OK too. The hot cocoa police won't come bust you.
Why do you use rice milk, and can I use another dairy-substitute?
There are so many plant milks out there nowadays: coconut milk, cashew milk, oat milk, almond milk and the list goes on and on. I prefer to use rice milk because it has zero after taste and is safest for most people (whereas many people have nut allergies.) Even though the rice milk is thin, the hot cocoa is still thick and creamy thanks to pairing it with plant cream. If you want to, use whatever dairy alternative you'd rather. Just know it may change the flavor a bit, and you may have to adjust the cups of milk you use based on how thin you like your hot cocoa.

What non-dairy cream do you recommend?
As stated above, I don't care for coconut cream because of the after taste that fights with the chocolate. I find that Silk or Country Crock's plant creams give that same velvety texture without having a nutty twinge to it.
The ingredients to Country Crock's Plant Cream is listed as: "Plant Milk (Water, Lentil protein), Plant Oil Blend (Palm Kernel Oil, Canola Oil, Palm Fruit Oil), Sugar, Modified Corn Starch, Sucrose Esters of Fatty Acids, Natural Flavor Mono & diglycerides, Salt, Guar Gum, Sunflower Lecithin, Locust Bean Gum, Beta-Carotene (Color)".
The ingredients to Silk's Heavy Whipping Cream Alternative are listed as: "Filtered Water, Coconut Oil, Sunflower Oil, Faba Bean Protein, Guar Gum, Sunflower Lecithin, Natural Flavors."
I find both in the refrigerated dairy section, next to the regular creams. You won't use all of the carton, so feel free to whip up the rest to add a delicious, homemade whipped cream on top. Throw in a little vanilla extract and powdered sugar when you beat it to stiff peaks. And, if you're REALLY fancy, pulse a candy cane or two in your blender to a fine powder, and mix that into your whipped cream for such a fun twist on your whipped cream.
What mini marshmallows should I use?
I've checked many a brand of marshmallows and only ever found one with dairy in it. I made an entire post about it, listing out each company, what their claims are and even a graph so you can compare marshmallow ingredients of the top, big brands. Use whatever brand you want. You can see the marshmallow comparison post here.
What size crock pot should I use?
First off–it doesn't have to be the brand name: Crock Pot. Just make sure it's a slow cooker that has a low heat setting. Next, I have a 7 quart crockpot which is really quite large. You can see in my video this recipe takes up less than half the pot. So, if you have the same size and need to make a double batch for the whole family, I would assume it would be fine. Just one recipe served two adults and four kid servings.

Hot cocoa serving and storing tips
When ready to serve, taste and adjust to your liking. You may want it thinner, or more sweet, so adjust as needed (keep in mind that the marshmallows will also sweeten it.) You could also throw a layer of marshmallows on top of the liquid a few minutes before serving, so people can scoop out the melty goodness along with the liquid gold. Once ready, ladle into mugs and top with desired toppings. Marshmallows are a must, but feel free to have cinnamon sticks, dairy free caramel sauce, crushed candy canes, peppermint extract or any of your other favorite toppings next to it to dress it up. If you have any leftover, allow it to cool and store in an airtight container in the fridge. Reheat in microwave-safe mugs in the microwave, or in a small saucepan over medium heat on your stove top until it reaches your desired temperature. It should keep in the fridge 3-4 days. Note that the melted chocolate chips may clump a little as they cool, but should remelt and assimilate when reheated.
If you want to serve multiple family-friendly hot drinks, I'd also recommend my Slow Cooker Apple Pear Cider full of fresh fruits and spices.
Is this dairy-free crock pot hot chocolate vegan too?
If you need this to be vegan, you will need to make sure that you use vegan marshmallows.

Do I have any other Christmas party recipes?
Yes I do! I love delicious, yet SAFE and INCLUSIVE food at holiday parties. All of my recipes are *dairy free*. They are also all gluten-free too. If you don't not need them to be gluten-free, they turn out great swapping back in regular flour 1:1 and omitting the xanthan gum (if called for.) Check out my list for other more delicious recipes:
If you would like a keto version, try this Keto Hot Chocolate Mix from fellow blogger Cassidy from CassidysCreavableCreations.com.
Do I have a video showing how to make the best hot cocoa?
Yes I do! Watch this short video to make sure you're prepared to make it. The video should be at the bottom of the recipe card, but if you can't find it. You can always watch it on my YouTube channel too.
Dairy-free Crock Pot Hot Chocolate
Additional Time:
5 minutes
Total Time:
2 hours
10 minutes
Ingredients
1/4 cup unsweetened baking cocoa powder *see above for options
1/2 cup white sugar
pinch of salt
Instructions
Turn your slow cooker to "low".
Add your ingredients and stir.
Put the lid on and allow to melt together for two hours, stirring occasionally.
When ready to serve stir one last time, taste and adjust thickness/sweetness according to liking.
If desired, you can put a layer of marshmallows on top of the liquid a few minutes before serving so they'll be melty on top.
Ladle into mugs and serve with any additional garnishes you desire like: more marshmallows, cinnamon sticks, dairy free caramel sauce or candy canes.
If there is any leftover, allow to cool and then store in airtight container in the fridge for 3-4 days. Reheat in microwave-safe mugs in the microwave, or in a small saucepan over medium heat on your stove top until it reaches your desired temperature. Note that the melted chocolate chips may clump a little as they cool, but should remelt and assimilate when reheated.
Notes
Be sure to watch the video below and see all of the extra information above the post for FAQs.
Check out my other dairy-free Christmas recipes.
*Our allergies, while severe and that get re-tested frequently, are such that we can go strictly by what's on the label. I do not call companies to see what things are derived from, or call manufacturers to see about potential cross contact. If your allergies require you to do so, please do your own homework. I cannot assure you of any ingredient's safety, only you can do that. I simply share what works for our family
**If you are going to feed this to someone with food allergies, and you yourself do not have food allergies, I HIGHLY recommend having them check every single brand and ingredient you are using, to ensure they're OK with each part of the recipe. And, to make sure you've talked to them about how to avoid cross contamination in your kitchen.
Adapted from: Delish's Slow Cooker Hot Chocolate Recipe
Nutrition Information:
Yield:

5
Serving Size:

1
Amount Per Serving:
Calories:

424
Total Fat:

23g
Saturated Fat:

11g
Trans Fat:

1g
Unsaturated Fat:

10g
Cholesterol:

54mg
Sodium:

193mg
Carbohydrates:

51g
Fiber:

1g
Sugar:

35g
Protein:

3g
DON'T FORGET TO PIN IT, SO YOU DON'T LOSE IT. BE SURE WHILE YOU'RE THERE TO CHECK OUT MY OTHER DIETARY SPECIFIC PINTEREST BOARDS.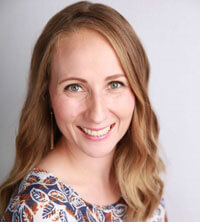 Hi! I'm Megan, a mom to four kids, two with multiple food allergies & one with EOE. I'm a published cookbook author that constantly tweaks recipes to make them allergy friendly–it's an addiction. I share every recipe & tip with you, to help you eat like you did before food allergies & dietary restrictions. You can still be awesome, even with food allergies!