No bake vegan chocolate cheesecake is a rich, decadent dessert you'll fall in love with. Thick and creamy, all without any dairy or eggs! It's a modern miracle. Extra chocolatey thanks to using both cocoa powder and melted dairy-free chocolate chips this will fulfil all your chocolate cravings. It's also easily made gluten-free as well for those who need that too. I entered it into a regular pie contest and it won second–no one knew it was vegan! Be sure to watch the video below to see how to make it, and read all of the FAQs so you can have a stellar dessert that's drool-worthy. This allergy friendly dessert is free of: wheat, gluten, dairy, egg, peanuts and tree nuts and has a soy-free option too so as many people as possible can enjoy it.
This post contains affiliate links. No products mentioned are sponsored.
WHY WE LOVE THIS VEGAN CHOCOLATE CHEESECAKE
My husband's favorite dessert is cheesecake, and I love chocolate so this is basically our dessert baby. But, since my son was diagnosed with a dairy allergy, nut allergy and an egg allergy and my husband's gluten intolerance we have really missed our darling dessert. So, I was beyond thrilled when I found out cheesecake can still be made in a vegan version! This has a perfect texture–smooth and creamy just like the real thing. I can't wait for you to try it! Be sure to read through all the FAQs to get the best results possible.
WHAT VEGAN CREAM CHEESE DO YOU USE?
This vegan cheesecake recipe uses tofutti cream cheese. The only vegan cream cheeses I know of are: tofutti (made of soy), kite hill (made of almonds) daiya (made of coconuts) and violife (made of coconuts). Tofutti has always been my go-to, so I made this with the tofutti brands cream cheese. I cannot test it with the kite hill because we also have nut allergies (yay for a vegan recipe that doesn't call for raw cashews!). I have made it with violife as well. My go-to choice is tofutti because they come in 8 oz instead of the 7 oz like violife, but violife gets the job done if you cannot have soy. I find them both at Natural Grocers, some Smiths/Krogers and Whole Foods.
WHAT DO YOU USE FOR THE CRUST?
Since we also need it to be gluten-free, we use the gluten-free Oreos. If you do not have gluten allergies, then feel free to use regular oreos. For the butter, I've always like this vegan butter: Earth Balance Buttery Sticks, though I assume you could probably use any brand that works for you. Earth balance also make a soy-free version if you need that. I wouldn't recommend using refined coconut oil, because this is a dessert that needs to be refrigerated, and coconut oil hardens when it gets cold and so the crust won't be as easy to cut. I like to use a food processor and put the room temperature butter and oreos all together and process until they're fine crumbs. If you don't have a food processor, you can put the oreos in a bag, crush them, and then stir them together with the melted butter. Either way, once you're done press it into a springform pan. You could use a graham cracker crust if you prefer, but I prefer the double chocolate–so a chocolate filling and a chocolate cookie crust. And if you really want to go over the top–you could drizzle some chocolate sauce on top to make it a triple chocolate cheesecake. (Frozen berries would also be tasty as a topper.)

CAN I HALF THIS RECIPE?
I get that the ingredients are expensive, so I tried halving the recipe, and it fit perfectly in a regular pie pan. It wasn't as deep/thick, but was certainly delicious if you'd rather not use as many ingredients.
DO I NEED AN OVEN?
NO! This is not a baked cheesecake. This is a no bake cheesecake, which is great for Thanksgiving time, so you can use your oven for other things. And, for in the summer when you need a cool treat. This is also great because it means no hot water bath and standing at your oven door worrying about it cracking!
CAN I USE A STORE-BOUGHT VEGAN WHIPPED CREAM?
I haven't tried it with the store bought whipped cream, like So Delicious, because it can be hard to find. I would think it would work. I wanted to use something that was more accessible to everyone, so I started with a from scratch vegan whipping cream. I used to just buy the cans of coconut cream in the Asian isle to make it, but found it tedious to have to chill it in advance and then scrape off the fat at the top and be stuck trying to use up the coconut water at the bottom in some other recipe. Now, even though it's more expensive, I prefer to buy the Silk Dairy-Free Heavy Whipping Cream Alternative. I like that I can use the whole carton (there's no leftover coconut water) and it's already pre-chilled because it's kept in the refrigerated dairy-section at most grocers. I just never know if there will be a whole cup in a can of coconut cream, versus I know I'll have plenty in the Silk container.

WHAT INGREDIENTS DO I NEED FOR THIS DAIRY FREE CHOCOLATE CHEESECAKE?
Here are the cheesecake ingredients you'll need:
Coconut oil
Oreo cookies (

gluten-free

if needed)
Silk Dairy Free Heavy Whipping Cream Alternative
Pure vanilla extract
Powdered sugar
Cocoa powder
Salt
IS EVERY INGREDIENT ALLERGY FRIENDLY AND VEGAN?
My family is vegan because my son is allergic to dairy and eggs, so I do not call every company to ensure that the ingredient I use is certified vegan. If you need it to be, you'll need to do your own research or use your trusted ingredient brands to ensure all items are certified vegan ingredients. Allergy friendly means something different to everyone. Even though my son's food allergies are very severe, we can go by labels alone and I do not call manufacturers to find out any more information. This is why I typically only hyperlink specialty ingredients, and allow people to source typical ingredients like sugar and cocoa on their own to their own satisfaction. If made with the coconut based cream cheese, soy free buttery sticks and gluten free oreos, this recipe would be very allergy friendly, as it would have no: wheat, dairy, milk, egg, soy, fish, shellfish, peanuts or tree nuts, making it top-8-free.
CAN I USE ANOTHER BRAND OF CHOCOLATE COOKIE?
Yes you can. If you have another chocolate type cookie (for example Kinnikinick and Glutino make similar cookies) you'd rather use, they should be able to sub out 1:1.

CAN I USE ANOTHER SUGAR?
The original recipe that I tweaked this from used regular granulated sugar. However, I found that because there are no eggs and dairy-free products can be a bit runnier, that I switched to powdered sugar to help thicken and stabilize it. I would not recommend subbing it out for a natural sugar, like maple syrup, because that will make the end product too runny.
WHAT TOOLS DO I NEED FOR THIS EGG-FREE & DAIRY-FREE CHEESECAKE?
I like to use three bowls, with one of those being a bowl of a stand mixer. If you don't have a stand mixer, then you can use hand held electric beaters. You will also need spatulas, measuring cups and spoons, a springform pan and aluminum foil or plastic wrap to cover it. You can use a small, medium and large mixing bowl, or any varying size, as long as there's at least one deep one so that when you mix cream cheese and the powdered sugar it doesn't fly everywhere. You can see my video as reference. Also, I am a bit type A, and I like an instant read food thermometer, to see what temperature the chocolate is at, but it's not needed. (See next paragraph)
WHY DOES THE MELTED CHOCOLATE HAVE TO COME BACK DOWN TO ROOM TEMP?
The reason why you need to let your melted chocolate (the chocolate chips and coconut oil) come back down to room temperature is because of the texture. If you put the hot chocolate liquid into the cold mixture it will harden up. I've done this in a rush, and it ends up making the chocolate turn into little shards all throughout the mixture. It still tastes great, but it isn't smooth or creamy. This is why I melt the chocolate first, so it can sit and cool down while I make the rest of the filling. I aim for around 72-75 degrees F.

WHAT DAIRY-FREE CHOCOLATE CHIPS DO I USE?
The classic and always dependable vegan chocolate chips are Enjoy Life. However, I've found them to be very expensive, so I use the Kirkland Chocolate Chips. It's in the tall, white stand up bag (NOT the red, flat bag). They only carry them around the holidays at my Costco. And, while they don't specifically call out vegan or dairy-free, the ingredients look clean to me, but use what you're comfortable with. You just get a lot more chips for your moneys worth.
MORE VEGAN DESSERTS
All of the baking recipes on my site are gluten-free vegan. If you don't need them to be gluten-free, you can always swap in regular four 1:1 and omit the xanthan gum. Be sure to check out my recipe index for even more delicious desserts. At the present time, I have not found a satisfactory traditional cheesecake, just the chocolate one, in case you're looking for that. I sometimes have to try for years and have lots of fails before I feel it's worthy to share on here. Here are some of our favorites, to name a few:
If your only concern is gluten, then check out my friend Amanda's Gluten Free Cherry Cheesecake Bars from Eat at Our Table.
DO I HAVE A VIDEO SHOWING HOW TO MAKE THIS VEGAN CHOCOLATE CHEESECAKE?
Yes I do! I wanted to make sure you had all the tools you needed to make the best vegan cheesecake recipe possible. The video should automatically pop up in the video player on the side. If it does not, it's imbedded into the bottom of the recipe card. And if not, you can watch this good dessert tutorial on YouTube here.
No Bake Vegan Chocolate Cheesecake
No bake vegan chocolate cheese is a rich, decadent dessert you'll fall in love with. Thick and creamy, all without any dairy or eggs! It's a modern miracle. Extra chocolatey thanks to using both cocoa powder and melted dairy-free chocolate chips this will fulfil all your chocolate cravings. It's also easily made gluten-free as well for those who need that too. I entered it into a regular pie contest and it won second--no one knew it was vegan! This allergy friendly dessert is free of: wheat, gluten, dairy, egg, peanuts and tree nuts and has a soy-free option too so as many people as possible can enjoy it.
Ingredients
VEGAN CHOCOLATE COOKIE CRUST:
VEGAN CHOCOLATE GANACHE:
2 Tablespoons coconut oil
Vegan Chocolate Cheesecake Filling
1 and 1/2 cups powdered sugar
2 teaspoons vanilla extract
¼ cup cocoa powder
1/4 tsp salt
HOMEMADE VEGAN WHIPPING CREAM:
1 cup Silk Dairy-Free Whipping Cream
2 tsp vanilla
2T powdered sugar
Instructions
*SEVERAL HOURS BEFORE MAKING: Make sure your vegan butter and vegan cream cheese are sitting out and becoming room temperature, and that your whipping cream is chilled.*

When ready to begin, place your bowl and beaters in the freezer while making the crust. The colder they are, the better the whipping cream will beat up as well.

To make the ganache, in a small mixing bowl, place your chocolate chips and coconut oil (shortening can be used in a pinch, but coconut oil gets firm when cold, so it helps the overall pie set up.) Heat up the two for 30 seconds at a time in your microwave, stirring in between until the chocolate chips have melted. Set aside to cool to room temperature (around 72ish degrees, any colder and it will be too firm, too hot and it will deflate the whip cream).

To make the crust, either by hand, or in a food processor, crush the oreo cookies. If using a food processor, add the butter as well and mix until incorporated. If doing by hand, stir together the crushed crumbs with the melted butter. Mixture should be a fine crumb, like sand.

Grease a springform pan and then press the cookie crumbs + butter mixture until uniform and even to form the crust. Set aside.

Take out the whipping cream, powdered sugar and vanilla. Add them to the chilled bowl and beat until medium stiff peaks form. Set aside.

In a medium mixing bowl, cream together the remaining ingredients: cream cheese, powdered sugar, cocoa powder, vanilla and salt. Cream until smooth and no lumps left (will be much easier if cream cheese is softened to room temperature.)

Fold in the whipping cream.

Once melted chocolate chips are room temperature, stir those into the cream cheese mixture.

Spread the mixture over the pie crust.

Keep refrigerated until ready to serve covered in plastic wrap or aluminum foil. May garnish with chocolate shavings or additional whipped cream, or even fresh berries. Keeps in the fridge for 3 days.

***If you add the chocolate chips before they have cooled, the cold whipping cream will turn it into little shards of chocolate. I've rushed it and had this happen. It will still taste the same, but will have texture instead of being silky smooth.
Notes
All of the frequently asked questions, tips and substitution questions are spelled out in detail above.
*Our allergies, while severe and that get re-tested frequently, are such that we can go strictly by what's on the label. I do not call companies to see what things are derived from, or call manufacturers to see about potential cross contact. If your allergies require you to do so, please do your own homework. I cannot assure you of any ingredient's safety, only you can do that. I simply share what works for our family
Nutrition Information:
Yield:

12
Serving Size:

1
Amount Per Serving:
Calories:

514
Total Fat:

31g
Saturated Fat:

14g
Trans Fat:

1g
Unsaturated Fat:

12g
Cholesterol:

3mg
Sodium:

186mg
Carbohydrates:

58g
Fiber:

2g
Sugar:

47g
Protein:

5g
DONT' FORGET TO PIN IT, SO YOU DON'T LOOSE IT! WHILE THERE, BE SURE TO CHECK OUT MY OTHER SPECIALTY DIET PINTEREST BOARDS.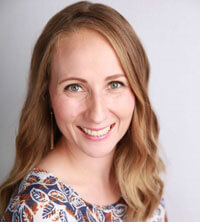 Hi! I'm Megan, a mom to four kids, two with multiple food allergies & one with EOE. I'm a published cookbook author that constantly tweaks recipes to make them allergy friendly–it's an addiction. I share every recipe & tip with you, to help you eat like you did before food allergies & dietary restrictions. You can still be awesome, even with food allergies!