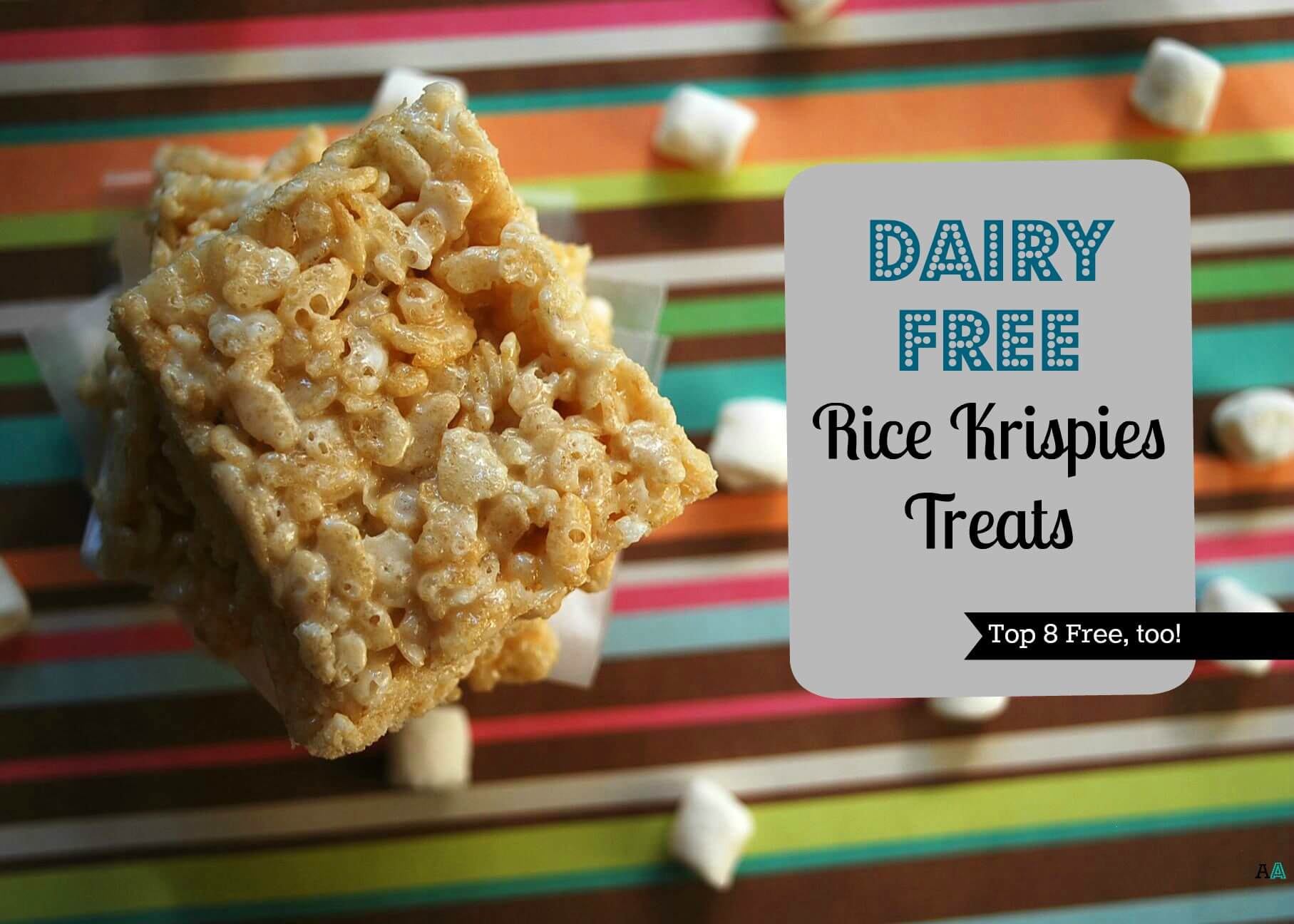 When it finally dawned on me that I could make rice krispies treats that were dairy free, it felt the biggest epiphany! It was so simple, and so obvious that I felt like saying "DUH!" to myself. Not to mention these are gluten-free and free of the top-8-allergens!
I had been using coconut oil as a butter substitute for a while, and when I realized that it worked in this recipe, it was as if the heavens parted and angels sang.
I think I'm not the only one that overlooks this classic treat. It's so easy to forget about, yet–I've never seen or heard of anyone turning one down. I think sometimes we over-complicate things. No need to have 50+ ingredients, and have it take hours to be delicious.
We have this treat ALL.THE.TIME. It's one of my son's favorite treats. It's super kid friendly too, since he can dump in the marshmallows and the cereal and be my "helper".
Perfect for practically any allergy, this top 8 free treat is simple and satisfying all at the same time.
Click here if you need to see which marshmallows brands have dairy or other allergens–I have all the top brands listed.
Truly, the only problem with it, is because they're so light, I end up eating more than I should!
Don't forget to pin this, and my other allergy-friendly variations below, so you can save them for later. While you're there…check out my other allergy-friendly Pinterest boards!
Allergy-Friendly Rice Krispies Treats (Top 8 Free)
An allergy-friendly spin to make these easy, no bake treats even more accessible. With a few simple switch outs, this can still be a family favorite.
Ingredients
Instructions
In large saucepan melt coconut oil over low heat. Add marshmallows and stir until completely melted. Remove from heat.
Add rice krispies cereal. Stir until well coated.
Using wet hands or wax paper evenly press mixture into 13 x 9 x 2-inch pan coated with cooking spray. Cool. Cut into 2-inch squares.
*Note: You'll notice I use one cup less of the cereal than the typical recipe. That isn't due to the coconut oil, but because I like mine extra gooey.
Notes
**Also, while the well-known Kellogg's brand "rice krispies" are wheat free, they are not gluten free, as typical and generic brands of rice krispies uses barley in all the brands I've ran across. If you need wheat AND gluten-free, I've found Malt-0-Meal & Erewhon are gluten-free substitutions.
Adapted from The Original Rice Krispies Treats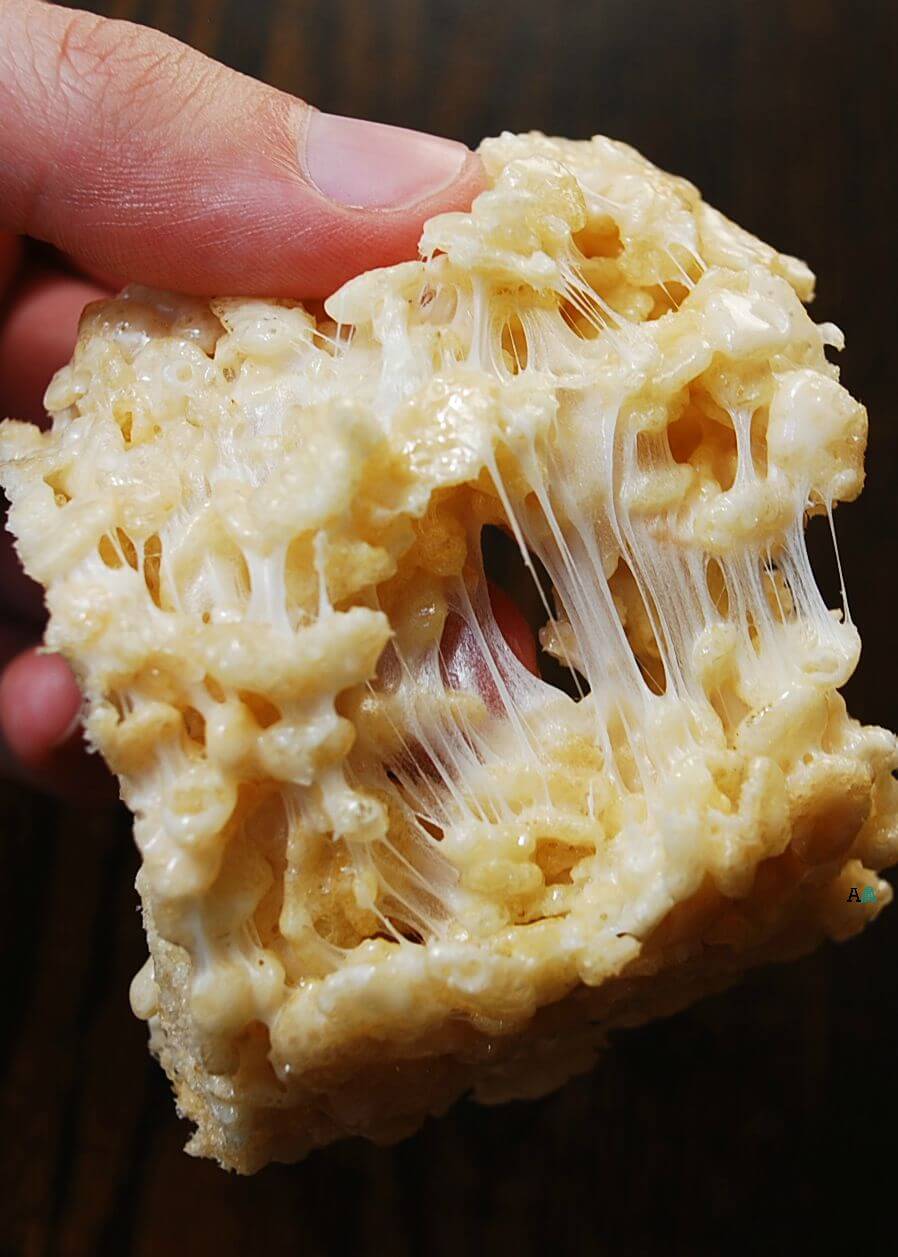 ---
Looking for more festive or fun variations of this allergy-friendly rice krispy? See these fun adaptations:
Dairy & Gluten-free Salted Caramel Rice Krispies (Top 8 Free, too!)
Allergy-friendly Snickerdoodle Rice Krispies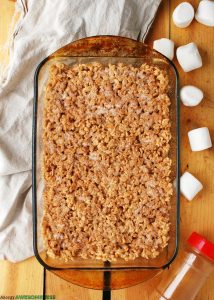 Allergy-friendly Frankenstein Krispies
Allergy-friendly Reindeer Rice Krispies
Allergy-friendly Rice Krispie Christmas Trees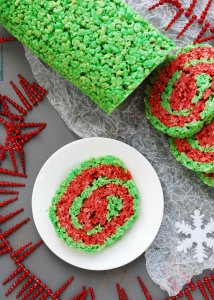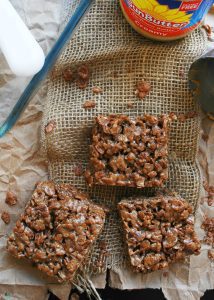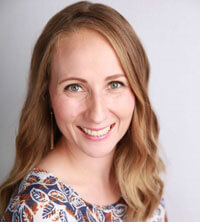 Hi! I'm Megan, a mom to four kids, two with multiple food allergies & one with EOE. I'm a published cookbook author that constantly tweaks recipes to make them allergy friendly–it's an addiction. I share every recipe & tip with you, to help you eat like you did before food allergies & dietary restrictions. You can still be awesome, even with food allergies!