A one pan dish that is loaded with warm spices, lots of flavor and has both your protein and side dish. This middle eastern yellow rice and chicken bake recipe makes the most savory dinner you've had in a long time. Beautifully bright colors and flavors, this is anything but boring. This will literally spice up your dinner rotation, and won't be like all the typical recipes you're used to. And even better? This dish is naturally allergy friendly, so you can serve it to about anyone. It's naturally gluten-free, and there's an easy swap to make it dairy free as well.
This post contains affiliate links.
WHY WE LOVE THIS MIDDLE EASTERN YELLOW RICE & CHICKEN BAKE
I love an easy meal! With four kids, I need something that won't take all day. The fact that I just stir all of the ingredients, minus the chicken, together; pour it into a dish and bake it, makes it incredibly easy. The first bite my husband took of it he was like "WOW! This is so good." It slaps you in the face with flavor. It's the opposite of bland. I knew right away I'd be making this on repeat. I also now plan on it being my go-to-casserole when I need to take a neighbor a dinner. I think it would impress anyone with it's unique blend of aromatic spices. Whether you're used to middle eastern cuisine, or more of a newbie like myself, this will get a five star rating from anyone who tries this vibrant, aromatic yellow rice recipe.
HOW DO I MAKE THIS MIDDLE EASTERN YELLOW RICE & CHICKEN BAKE?
To make this easy yellow rice, you'll simply combine all of the ingredients, minus the chicken in a medium bowl and stir. Then, pour all of the ingredients into a greased 13×9 baking dish. Top with the chicken, cover with foil and bake. It really is a simple recipe!
WHAT CHICKEN BOUILLON DO I RECOMMEND AND CAN I USE CHICKEN STOCK?
For this middle eastern yellow rice I recommend using a chicken bouillon (also known as chicken broth base) instead of chicken stock or chicken broth. I find it is more flavorful, and helps it have even more of a rich, golden yellow color. I prefer Orrington Farms Chicken Broth Base because it's gluten-free, but you can use whatever kind you like. If you use my kind, it needs 2 tsp for every cup of water, and the recipe is written accordingly. If you decide to use a chicken stock/chicken broth omit the broth base and use 2 and 3/4 cups of chicken stock/chicken broth, and if you're watching your sodium, you can use a low sodium chicken broth. Really, all should work well, it's a matter of preference. If you're using a different brand of chicken bouillon, follow the directions for how much powder/cubes to use for 2 and 3/4 cups of water. You'll want to keep the water amount the same, and adjust the bouillon to fit the water. The water amount is crucial for the rice cooking properly.

CAN I MAKE THIS YELLOW RICE ON THE STOVE TOP?
Because this is not just a side dish, but a complete meal with uncooked chicken, I prefer to cook it in the oven. It's much more hands off this way, because you don't have to worry about watching it come to a boil, and then turning it down to low heat. Simply pop it in, set a timer and forget about it. I will be tweaking this recipe to make it into a stove top recipe and that will be coming soon, for those who do not want the chicken included.
CAN I MAKE THIS YELLOW RICE VEGAN?
Yes! Simply omit the chicken and replace the chicken broth base with vegetable broth base or vegetable stock, using the same instructions as above. Lastly, you'll need to use a vegan butter, which I've personally tried to see if it works (as we have a dairy allergy) and it worked great. We used Earth Balance Buttery Sticks. I would not recommend using coconut oil or extra-virgin olive oil in place of the dairy free/vegan butter as it adds a richness in flavor the coconut oil will not.
CAN I MIX IN ADD-INS?
I know some people like pine nuts, saffron strands, or even raisins in their yellow rice. We have nut allergies, so we can't do the pine nuts, and I don't like the sweet with my savory, but feel free to mix in some of your favorites to the mixture. It will add even more color, texture, variety and health properties.

CAN I MAKE THIS IN THE INSTANT POT OR RICE COOKER?
I have not tried this recipe in the instant pot or rice cooker. The cook time and water amount are for an oven only.
WHAT TYPE OF RICE SHOULD I USE FOR THIS MIDDLE EASTERN YELLOW RICE?
I used long grain enriched rice. I have not personally tried it, but would think long grain basmati rice or Jasmine rice would work well too. I would not recommend brown rice, as that takes more liquid and a longer cooking time.
DO I NEED TO RINSE THE RICE FIRST?
I know many types of recipes rinse the rice first. My husband's family, who is Haitian, would die if I didn't rinse the rice first. This recipe does not need it, though I know some people like to as a process of cleaning the rice or to get rid of the excess starch. I would think you could do as you please. I'm usually in a rush and don't bother.
WHAT IF I DON'T WANT TO ADD THE CHICKEN?
This middle eastern yellow rice is great on its own and doesn't need the chicken. I'm just a sucker for a one-pan dinner that will give me my main course and side dish all in one. You could omit the chicken and eat it as a baked rice side dish. This would also be a popular side dish with grilled chicken kabobs or chicken shawarma. Really, I can't think of a time I'd turn this down this simple side dish because it's just such a great recipe–no special occasions required! You'll never want plain rice ever again.

WHAT INGREDIENTS ARE NEEDED FOR MIDDLE EASTERN YELLOW RICE?
Here are the ingredients you'll need on hand. As typical of middle eastern food, you'll need a fair amount of spices, but that's what makes it so good and stand out!
Chicken breasts or chicken thighs
Uncooked long grain rice
Chicken broth base base (also known as chicken bouillon)
Light brown sugar
Garlic
Ginger paste
Turmeric powder
Salt
Cumin
Garlic powder
Onion powder
Yellow curry powder
Smoked paprika
Black pepper
Cinnamon
Water
Butter
Bay leaf
OPTIONAL: Fresh cut parsley for garnish
CAN I MAKE THIS YELLOW RICE SUGAR FREE?
I know it might seem odd to have sugar in a savory rice dish, but don't omit it. It's just a small amount and helps balance out all of the flavors. You won't even think it's sweet at all, I promise.

IS THIS MIDDLE EASTERN YELLOW RICE RECIPE ALLERGY FRIENDLY?
Yes! This yellow rice recipe is naturally free of of all of the top allergens, but one (dairy due to the butter). It is free of: gluten, wheat, egg, soy, peanut, tree nut, fish and shellfish. All of the ingredients are single ingredients, except for the chicken bouillon or chicken stock–which can sometimes hide wheat or dairy. You'll need to read each label to make sure that nothing is hiding in those ingredients. And, if you need it to be dairy free, so that it is totally top-8-free, you can use a dairy free butter stick (like mentioned above).
LOOKING FOR OTHER DAIRY FREE CHICKEN DINNER RECIPES?
I have a ton of dairy-free chicken dinners that you'll also enjoy. Here are just a few of my favorites, but be sure to check out my recipe index as well as every recipe on my site is dairy free.
Or, you can try this Chicken Curry without Dairy from fellow blogger Clean Eating Kitchen.
WATCH THIS VIDEO TO SEE HOW TO MAKE IT
In case you're more of a visual learner, I have a video of how to make this baked yellow rice and chicken dinner below in the recipe card. Or, you can view it on YouTube as well. No matter how you learn, how I hope the next time you need a winning dinner recipe, you'll enjoy this as your next family meal.
Middle Eastern Yellow Rice Bake recipe
Ingredients
2 chicken breasts, butterflied, or 4 chicken thighs
1 and 1/2 cups uncooked long grain rice 
2 tsp brown sugar
2 tsp each: jarred minced garlic (or 4 cloves), ginger paste 
1 and 1/2 tsp ground turmeric
1 tsp each: salt, ground cumin, garlic powder, onion powder, yellow curry powder
1/2 tsp smoked paprika
1/2 tsp pepper
1/4 tsp ground cinnamon
2 and 3/4 cups water
8 Tablespoons butter (dairy free butter works too!)
1 bay leaf
Instructions
*To see a video of how to make this dish, look above the recipe card, or at the bottom of it. It should play after the ad.*

Preheat oven to 400 degrees F.

Grease a 13x9 baking dish with non-stick spray of choice.

In a large bowl, mix everything but the chicken and butter. Stir. Pour into greased dish and top with chicken.

Bake covered with aluminum foil for 40 minutes.

Serve with fresh cut parsley, if so desired.

Store leftovers in an air tight container. Stays good for 3 days in a refrigerator.
Notes
*I find the chicken soaks up the flavors well, but it's never a bad idea to salt and pepper the chicken as well if you'd like a little more flavor. If you'd like to go one step further, you can mix all of the spices in a small bowl, and leave a little to the side to sprinkle on top of the chicken before baking.
For additional FAQs, see above the recipe.
*Our allergies, while severe and that get re-tested frequently, are such that we can go strictly by what's on the label. I do not call companies to see what things are derived from, or call manufacturers to see about potential cross contact. If your allergies require you to do so, please do your own homework. I cannot assure you of any ingredient's safety, only you can do that. I simply share what works for our family
If you are going to feed this to someone with food allergies, and you yourself do not have food allergies, I HIGHLY recommend having them check every single brand and ingredient you are using, to ensure they're OK with each part of the recipe. And, to make sure you've talked to them about how to avoid cross contamination in your kitchen.
Adapted from Chelsea's Messy Apron Yellow Rice
Nutrition Information:
Yield:

4
Serving Size:

1
Amount Per Serving:
Calories:

643
Total Fat:

45g
Saturated Fat:

21g
Trans Fat:

1g
Unsaturated Fat:

22g
Cholesterol:

282mg
Sodium:

1087mg
Carbohydrates:

10g
Fiber:

1g
Sugar:

2g
Protein:

51g
DON'T FORGET TO PIN IT, SO YOU DON'T LOSE IT. BE SURE TO CHECK OUT MY OTHER PINTEREST BOARDS WHILE YOU'RE THERE!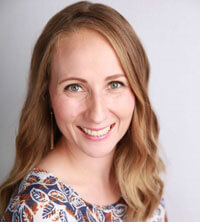 Hi! I'm Megan, a mom to four kids, two with multiple food allergies & one with EOE. I'm a published cookbook author that constantly tweaks recipes to make them allergy friendly–it's an addiction. I share every recipe & tip with you, to help you eat like you did before food allergies & dietary restrictions. You can still be awesome, even with food allergies!