Wait, wait, wait! Don't write this recipe off yet. I know you see the glaring words "BRUSSELS SPROUTS" and so you want to click away. But, know this: this is the one way I'll eat Brussels sprouts. And, I'm sure a lot of that has to do with the brown sugar and tangy craisins added to the recipe.
Poor Brussels sprouts. How did this green vegetable get such a bad rep? To be honest, I don't think I ever had them until I was an adult. Just the folklore of it scared me. Then, when I realized how nutritious they were, and that they were one of the few green vegetables my son could eat, I knew I had to find a way to enjoy them.
Out came the brown sugar and craisins.
Isn't it funny how being a parent makes you such a better eater? I don't really care for fish either, but I try to make sure we have it often for my kids. While sometimes I feel like they're sucking the life out of me, they're actually probably adding years to my life.
I love to have these with my apricot glazed ginger pork chops. And, I love them as part of my Easter dinner (can you believe that's right around the corner already??).
I hope this recipe will help you start a relationship with Brussels sprouts too. This really is the gateway recipe to the Brussels sprouts world. Not to mention, it's always great to have another gluten free vegan side dish recipe to help swap things up.
Need some more gluten free vegan side dishes? Here are some of our favorites:
Gluten Free Vegan Brown Sugar Brussels Sprouts with Craisins
Yield:
4 small side dish servings
A sweet tangy way to forget you're actually eating Brussels sprouts.
Ingredients
15-17 large brussels sprouts, washed and cut in halves or thirds
1 Tbsp olive oil
2 Tbsp brown sugar
1/4 cup craisins (also known as dried cranberries)
pinch of salt
Instructions
Prepare brussels sprouts by washing, removing any brown leaves, and trimming the stems. Heat the olive oil over medium high heat in a large pan. Add brussels sprouts and cook about 5 minutes, until bright green and tender. Add brown sugar and a pinch of salt and stir to coat. Finish by tossing in the craisins.
Notes
I know many Brussels sprouts recipes will use whole Brussels sprouts, but I find that this does not allow the brown sugar to coat it well enough. You can also toss the Brussels sprouts in the food processor and shred it before cooking. However, visually, I prefer them just cut in halves or thirds.
Nutrition Information:
Yield:

5
Serving Size:

1
Amount Per Serving:
Calories:

91
Total Fat:

3g
Saturated Fat:

0g
Trans Fat:

0g
Unsaturated Fat:

3g
Cholesterol:

0mg
Sodium:

43mg
Carbohydrates:

16g
Fiber:

2g
Sugar:

11g
Protein:

2g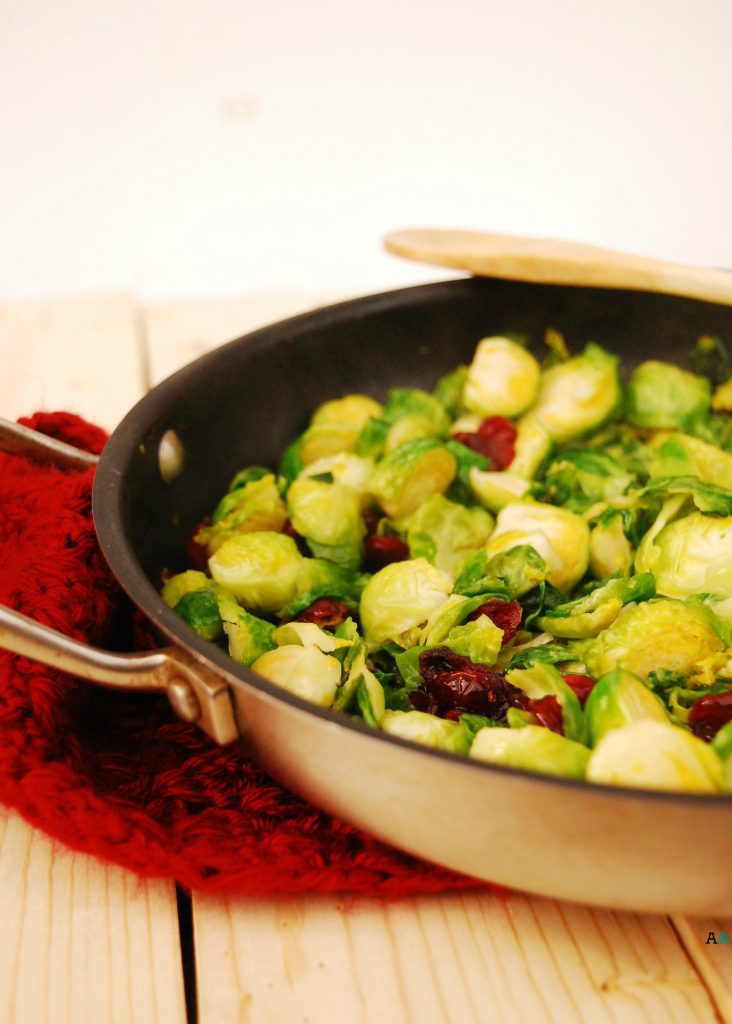 Adapted from: One Lovely Life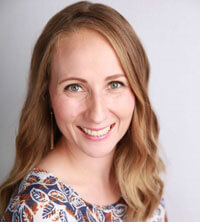 Hi! I'm Megan, a mom to four kids, two with multiple food allergies & one with EOE. I'm a published cookbook author that constantly tweaks recipes to make them allergy friendly–it's an addiction. I share every recipe & tip with you, to help you eat like you did before food allergies & dietary restrictions. You can still be awesome, even with food allergies!