When your food-allergic kid can't have any of the top eight allergens, but still wants the closest thing to a peanut butter and jelly sandwich, this is what you make them! Please note this post will contain affiliate links.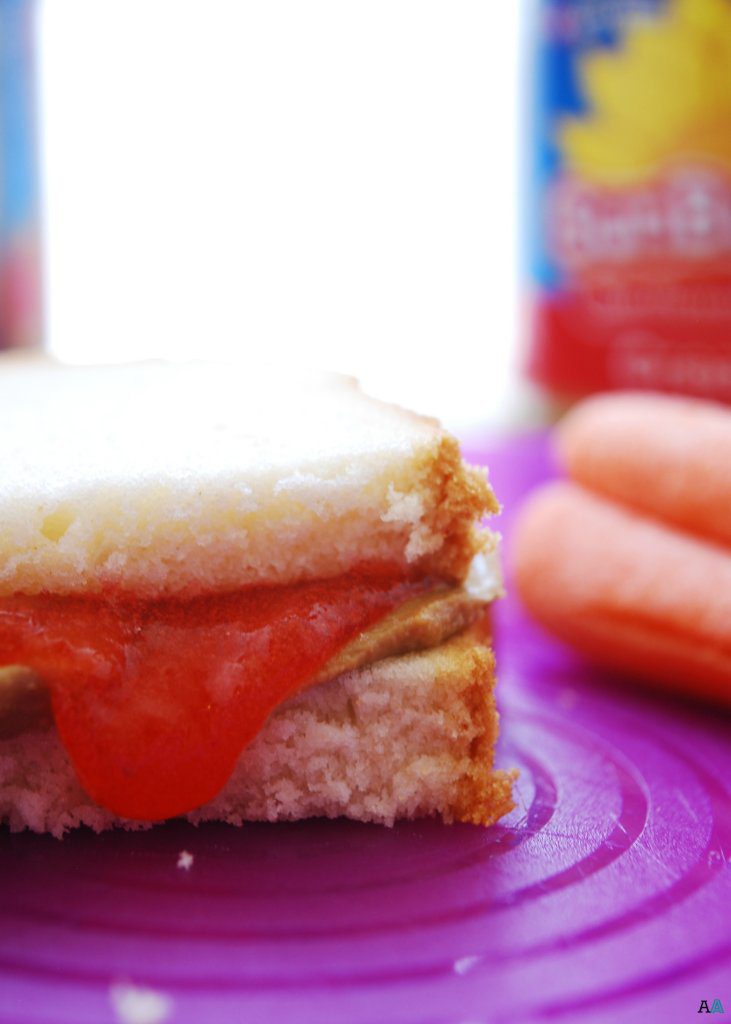 It's back-to-school and one thing I think all parents are collectively freaking out about is school lunches. If your child has dietary restrictions, you are almost guaranteed to be throwing together a packed lunch every day. It can be tough figuring out what kids will eat when they're able to eat everything, let alone figure out what they'll eat AND will keep in a lunch box when they have dietary and medical restrictions like food allergies, or in our case Eosinophilic Esophagitis (EOE).
One of the great classics of American childhood is the peanut butter and jelly sandwich. Unfortunately, it has two of the top allergens: wheat and peanuts.
One of the reasons I think it's so popular, other than the taste, is that it doesn't need to be refrigerated and keeps so well in a lunch box. Another thing that would be nice to have!
The last pull on my soul is that I want my son to feel included. I figured if he could have a sandwich that looks like what most other kids are bringing, then he wouldn't feel so different.
I really thought my son would never get to enjoy this iconic sandwich. Thank goodness for companies out there that make great substitutions! Let me share some that we've found and work for us:
A safe bread that we've found for my son is Ener-G White Rice Loaf (sometimes we get the tapioca loaf, or brown rice loaf). The only place I've found that carries it around me is Smith's or Amazon, FYI. They are not sponsoring this post–in fact, I've even written them and they've never responded (sniff, sniff). We also like Little Northern Bakehouse. Or, you can check out my homemade gluten-free dairy-free egg-free bread.
If you're looking for just gluten-free bread (my husband is only gluten-free so he can have eggs) we like Franz as well as Canyon Bakehouse. I've also heard that Schar (has soy) is good. Or, check out my friend, There is Life After Wheat's homemade gluten-free sandwich bread.
As far as a peanut-like spread, our favorite has always been SunButter. I liked it so much, that I became an affiliate for them. It has that same roasted flavor, color, and texture as peanut butter.
Jam I find is the easiest part. I have yet to find a jam that isn't allergy friendly, as most are just fruit, pectin, and if store-bought, has some preservatives. I try to make enough homemade strawberry jam to have us live through the winter–but we inevitably run out because we use it so much, and we usually buy grape before it's strawberry season again.
I hope this helped you realize that you can indeed send a "peanut butter and jelly" sandwhich to school for your food-allergic, or EOE, kiddos. I'm all about substitutions and finding the closest thing for our kids–and this is a close as you'll get!
*Side note* I almost didn't make this a post, because I felt silly putting a recipe for such a simple sandwich, but then I remembered some people might live in smaller towns, or not have had the fortune of finding these substitutions. My husband reminded me that as allergy moms we all need help finding simple recipes, so I hope this is helpful to you all and provides a solution to one of your problems!
I hope you and your kids have a safe and happy school year.
Allergy-Friendly "PB&J" (Gluten, dairy, egg, soy, peanut & tree nut free; top 8 free; vegan)
When your kid can't have any of the top eight allergens, but still wants the closest thing to a peanut butter and jelly sandwich, this is what you make them!
Ingredients
1 piece of Ener-G bread, toasted and then cut in half
1-2 Tablespoons of SunButter spread
1-2 Tablespoons of jam
Instructions
I find that Ener-G bread has a much better texture if you toast it first. Then cut into squares or triages (your kids preference). Top it with a thick smear of SunButter on one side, and jam (your preference) on the other. Place on side on top of the other and keep in an air tight container until lunch time.
Don't forget to pin this so you don't lose it!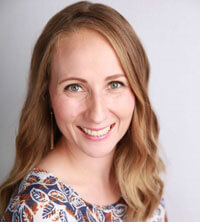 Hi! I'm Megan, a mom to four kids, two with multiple food allergies & one with EOE. I'm a published cookbook author that constantly tweaks recipes to make them allergy friendly–it's an addiction. I share every recipe & tip with you, to help you eat like you did before food allergies & dietary restrictions. You can still be awesome, even with food allergies!