Can I confess something to you? I'm from Idaho and I don't really care for potatoes…except for these. Crispy roasted potatoes seasoned with delicious greek herbs like lemon juice, garlic, thyme and rosemary. Allergy friendly with a vegan option!
Phew, that feels so much better to have that in the open. I can't stand baked potatoes (no matter how many toppings you put on them). I only eat fries if there are no other sides offered at a fast food restaurant (and even then I only poke at a few) and I think potato chips are a waste of my calories. If I'm going to have junk food, it better have chocolate in it!
So, for me to like this potato side dish, it's something pretty special–that or hell has frozen over.
I knew I had to keep looking for a potato side dish that I could get behind because both my boys adore potatoes. Thankfully, I ran across this and we've all lived happily ever after since.
Greek Roasted Potatoes (GF, Top 8 Free, Vegan Option)
Crispy roasted potatoes seasoned with delicious greek herbs like lemon juice, garlic, thyme and rosemary. Allergy friendly with a vegan option!
Ingredients
4-5 large russet potatoes
¼ cup lemon juice
2½ tablespoons olive oil (or more if it starts to stick)
½ teaspoons salt
2 cloves garlic, minced
2 teaspoons dried thyme (or 2 Tablespoons fresh)
2 teaspoons dried rosemary (or 2 Tablespoons fresh)
Instructions
There are two ways to make it! Don't you love options??

Option 1.) Preheat the oven to 400 °F and get out a rimmed non-stick baking sheet or line a rimmed baking sheet with heavy duty foil sprayed with non-stick spray. The potatoes tend to stick towards the end of the roasting process.
Wash, peel (if desired) and cut the potatoes into approximately 1"x3/4" chunks.
In the prepared pan, mix together the water, lemon juice, olive oil, chicken bouillon, thyme, rosemary, and salt.
Add the potatoes and stir to coat in the liquid.
Cover the pan with foil and bake for 40 minutes.
Remove the pan from the oven, uncover, and flip potatoes. Then, add the minced garlic (you can add it during the last 15 minutes of baking if you're worried about it browning too much). Stir to evenly distribute..
Bake for another 30-35 minutes, stirring every 10 minutes. Keep an eye on the potatoes towards the end. Depending on how large the potato chunks were, you may need more or less time.
Once they're crisp, remove from the oven and let sit for about 5 minutes. Salt to taste.

Note: I've found this is a handy way to cook them if I want to pop them in the oven and forget about them. However, I have found that they tend to stick more this way.

Option 2.) Dump potatoes and all ingredients in a skillet. Turn to medium heat and cook until potatoes are browned and softened. Time will depend on how thick you cut the potatoes. I tend to cut mine smaller so they can cook faster, because I feel like I get a grey hair every time I wait for potatoes to cook!

Obviously, I prefer option two. I feel they don't stick, and you can make sure all sides brown evenly. But, sometimes your large burners are spoken for with other parts of the dinner, so you need an oven option.
Notes
Adapted from Texanerin

I found this recipe a long time ago, but thought we couldn't have it because I couldn't find a bouillon that worked for my son's allergies. I finally found L.B. Jamison's Soup Base Chicken Flavored (contains soy), or Orrington Farm's. But, if you can't find one that works for you, I've found that it also worked to omit the bouillon and up the chicken broth to 1/2 cup. It's slightly less flavorful, but as close as you can get. #unsponsoredlove

Nutrition Information:
Yield:

4
Serving Size:

1
Amount Per Serving:
Calories:

449
Total Fat:

9g
Saturated Fat:

1g
Trans Fat:

0g
Unsaturated Fat:

7g
Cholesterol:

0mg
Sodium:

618mg
Carbohydrates:

82g
Fiber:

9g
Sugar:

5g
Protein:

10g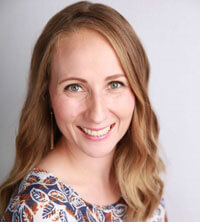 Hi! I'm Megan, a mom to four kids, two with multiple food allergies & one with EOE. I'm a published cookbook author that constantly tweaks recipes to make them allergy friendly–it's an addiction. I share every recipe & tip with you, to help you eat like you did before food allergies & dietary restrictions. You can still be awesome, even with food allergies!