Rice pudding, a classic dessert, can be enjoyed by those with gluten allergies or sensitivities. It's a creamy, delicious dessert with cinnamon and vanilla. With simple pantry ingredients (only six!), and a little time this dessert can be enjoyed all year long. (This recipe is also free of: egg, soy, peanut and tree nuts.)
This post contains affiliate links.
Why rice pudding is such a class-simple pleasure
When I eat rice pudding, it instantly takes my mind to older days. It's a simple dessert, without much fuss. And, because of that the stars of the show: milk, vanilla and cinnamon really shine through. Rice pudding isn't here to impress, it's here to get the job done. It gives you a sweet ending to your meal without much work or prepratation. Rice pudding has been around for thousands of years and it's not going anywhere thanks to it's tried and true recipe and loyal fan base. Speaking of pudding, my kids also love the jello pudding that I serve them. Perhaps, you might also want to explore this recipe.
Being in the allergy world, this dish also ticks a lot of boxes. It's an easy way to share a dessert with those who have Celiac disease or are avoiding gluten in their diet. Everything in this dish is naturally gluten-free, so you don't have to go to a specialty store or try out any new ingredients that you might be uncomfortable with. The only allergen in this dish is milk. Otherwise, it's free from the other top-8-allergens, making it accessible to many. Hooray for a dish that doesn't require crazy tweaking to make it gluten-free! No specialty flours or xanthan gums.
How to make rice pudding on the stovetop
I like making rice pudding on the stove top because it can be controlled and is the tried and true way of making it. While some recipes call for cooked rice, I think starting with raw rice yields extra creamy results as the starch that comes off the grain while cooking gets mixed directly into the milk mixture. Plus, by making it on the stove, if it start to boil too much you can control the temperature and lower the heat setting if needed. Plus, it takes less time than the slow cooker (can take 2-3 hours) and when you want rice pudding, you want rice pudding. Making it on the stove takes around 50 minutes.

What ingredients are needed in this gluten-free rice pudding
Look no further than your fridge and pantry for these basic ingredients:
What about substitutions for rice pudding?

Does this rice pudding have egg or butter in it?
Some rice pudding recipes choose to add an egg or butter to it. I like to stick as close to the original for several reasons–an egg is a top allergen, so by leaving the egg out it helps make it more allergy friendly. And, it seems unnecessary as the whole milk and rice thicken it already.
Some people enjoy the richness and the taste of butter, but I feel the buttery taste could competes with the light vanilla and cinnamon notes and just adds extra calories and an extra ingredient. By using whole milk, you get plenty of richness without the need for additional ingredients.
Helpful Equipment needed for this gluten-free rice pudding
Thankfully not only are the ingredients basic for this gluten-free rice pudding, but so are the tools! You'll just need:

Do you have a video showing how to make gluten-free rice pudding?
I sure do! Once you see how convenient it is to make, truly the hardest step is the patience, you'll be making this often. The video should auto populate, but if it doesn't, it is embedded into the bottom of the recipe card. Or, you can always watch it on my YouTube channel.
Do I have other gluten-free desserts?
Yes! Everything on my site is gluten-free. Many desserts are also dairy-free too. If you only need gluten-free, you can always swap back in the dairy ingredients. Here are some of our favorite gluten-free bakes:
Gluten Free Rice Pudding+ VIDEO
Total Time:
2 hours
55 minutes
Rice pudding, a classic dessert, can be enjoyed by those with gluten allergies or sensitivities. It's a creamy, delicious dessert with cinnamon and vanilla. With simple pantry ingredients (only six!), and a little time this dessert can be enjoyed any time. (This recipe is also free of: egg, soy, peanut and tree nuts.)
Ingredients
5 and 1/2 cups of whole milk
2/3 cup brown sugar (light or dark will work)
1/4 tsp salt
1 tsp ground cinnamon + more for garnish if desired
Optional, raisins
Instructions
In a medium saucepan over medium heat add the whole milk, brown sugar, salt, rice and cinnamon. Stir.

Bring to a low boil and simmer for 45-50 minutes, stirring occasionally so it doesn't scald on the bottom. (You may end up having to lower the temperature to keep a lower boil and avoid it over boiling.)

Mixture will thicken.

Take off the heat and stir in the vanilla bean paste.

Place in the fridge and chill 2 hours (or more).

Serve chilled with an additional sprinkling of cinnamon if desired, and top with raisins if desired.

Keep leftovers in the fridge covered up to four days.

It's also great topped with other fruit--berries, coconut pieces or nuts, besides raisins (though not a classic approach).
Notes
For frequently asked questions and substitutions see the text above the recipe.
Be sure to watch the video below to see how to make it.
*Our allergies, while severe and that get re-tested frequently, are such that we can go strictly by what's on the label. I do not call companies to see what things are derived from, or call manufacturers to see about potential cross contact. If your allergies require you to do so, please do your own homework. And, products may have changed since the time of publication, so always re-read labels once you have them in hand. I cannot assure you of any ingredient's safety, only you can do that. I simply share what works for our family
**If you are going to feed this to someone with food allergies, and you yourself do not have food allergies, I HIGHLY recommend having them check every single brand and ingredient you are using, to ensure they're OK with each part of the recipe. And, to make sure you've talked to them about how to avoid cross contamination in your kitchen.
Adapted from America's Test Kitchen and brown sugar inspo from Simply Recipes
Nutrition Information:
Yield:

6
Serving Size:

1
Amount Per Serving:
Calories:

185
Total Fat:

3g
Saturated Fat:

2g
Trans Fat:

0g
Unsaturated Fat:

1g
Cholesterol:

10mg
Sodium:

147mg
Carbohydrates:

35g
Fiber:

1g
Sugar:

29g
Protein:

4g
DON'T FORGET TO PIN IT, SO YOU DON'T LOSE IT. BE SURE WHILE YOU'RE THERE TO CHECK OUT MY OTHER DIETARY SPECIFIC PINTEREST BOARDS.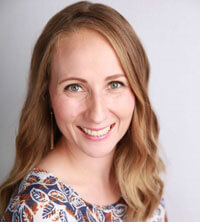 Hi! I'm Megan, a mom to four kids, two with multiple food allergies & one with EOE. I'm a published cookbook author that constantly tweaks recipes to make them allergy friendly–it's an addiction. I share every recipe & tip with you, to help you eat like you did before food allergies & dietary restrictions. You can still be awesome, even with food allergies!