This post has been sponsored by Nice 'N CLEAN. All thoughts and opinions are my own. There are affiliate links contained below.
My son's birthday is right around the corner and I'm going to share some safe treats that we're planning on sending, as well as some sweet wipes that I know will help get rid of lingering peanut residue.
PS–how cute is that backpack??!! My grandmother got that for the boys and I was so excited to have a reason to photograph it!
I can't believe it, but my son is about to be another year older. On top of the birthday party, now that he's in school he gets the cherished bring-a-treat-for-the-classroom tradition. He's pretty excited, because often when other kids bring treats he cannot have them. I take care of that by giving the teacher a large bag of safe treats at the beginning of the year. She lets him choose a safe one when there is something he cannot have. I am sure to stock it with some more of the expensive chocolate bars he likes, so that it truly feels like an extra special treat he doesn't get very often.
So, when it's HIS birthday–it's nice to be in control and know that what we're sending he and everyone in his classroom can enjoy so that everyone is included.
Isn't he just adorable??!! #mompride (Photo taken during our family photo shoot by Stephanie Lance)
Whether you have an allergy child yourself, or you're a kind soul who wants to get something safe for the whole class, I'll go over some safety tips as well as safe treats.
Let's start with what is a top-8-free snack. 90% of all allergies are to eight foods, so they're the most common to cause a reaction. Note, that anyone can be allergic to just about anything, but if you can avoid these, you're most often safe. These are: wheat, dairy, eggs, soy, fish, shellfish, peanuts and tree nuts. As always, talk to your teacher and find out exactly what allergies are in your classroom to be sure.
The first tip that I like to offer is just to stay away from baked goods! Flour, eggs and dairy are in almost EVERY baked good, and those are three of the top eight most common allergies. And, you'd be surprised how many non-peanut treats are actually cross-contaminated with peanuts. I figure that little kids don't need cake or cupcakes twice. I know my son will have cake at his actual birthday party, so we save that for later.
Another nice thing about not doing baked goods is that it's less messy. A good friend of mine, who is also a teacher, saw the list I recommended and was delighted. I had never thought of it, but she said cake and cupcakes get frosting all over little fingers and desks and crumbs get everywhere. She loves the candy idea because it's in individual wrappers, so that if kids aren't hungry they can put it away without dirtying their whole desk. That was a bonus I had never thought of!
My second tip is to thoroughly read labels–this includes not just the main portion of the ingredients, but sometimes a line or two below they will list "Processed in a facility that also processes peanuts", or "May contain milk, eggs, and soy." Those statements make it not OK for my son, so we have to stay away from those, even if they don't specifically have those ingredients in them. For example, some brands of gummy bears (which are usually just gelatin, food coloring and sugar) have these warnings, so we can't do them. You never know when that will pop up, unless you carefully read labels. If you're not comfortable reading labels, just plan a few days ahead and ask the teacher or allergy parent if what you've picked is OK. I know as an allergy parent, I welcome questions and would love being in the loop. I know some people are worried you'll offend, but we totally get it, as reading labels isn't something you're used to.
So…what do we like to send for his snack? Here are some of his favorites we've done. It's a little random (he's a man of many tastes…and also a child) but hopefully this will help you find something that works for your situation.
If you do want some type of baked good, we love Cybele Pascal's cookies, but they are harder to find and more expensive than the typical cookie, however they are top 8 free and vegan!
I know that list isn't your typical cupcake, but tell me what kid would turn down any of those treats?!
I also go over a few other snacks when I did a segment on it for Fox 13's show The Place. Click the video below or here . (Thanks Fox 13! We love you!).
Finally, it's easy to forget that even though you've sent safe treats, that they could be served on unsafe surfaces. My son's school is not peanut free, so I never know if the table he's sitting down to eat at has previously had peanut butter smeared on it. One thing I'm doing this year that gives me extra piece of mind is sending Nice 'N CLEAN wipes to school with the treats. I'll simply throw a few packages in his backpack along with the treats. I'm letting his teacher know ahead of time that not only are these antibacterial, but that they get rid of 99% of peanut residue on hard surfaces.
I think his teacher will like this, because we all know how germs get around at this time of year, and they're so easy to use instead of worrying about soap and water. She simply has to open the package and get to wiping down the table.
I'm so grateful Nice 'N CLEAN sent me these and have introduced me to their ease and great functionality. If you'd like to try some too, they're easily found at CVS or Amazon (see direct link below).
Here's to many safe, and inclusive birthday parties at schools.
If you have a safe, top-8-free treat that has worked for you, feel free to leave it in the comments to help out all the other allergy moms who will read this!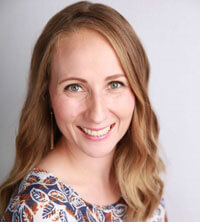 Hi! I'm Megan, a mom to four kids, two with multiple food allergies & one with EOE. I'm a published cookbook author that constantly tweaks recipes to make them allergy friendly–it's an addiction. I share every recipe & tip with you, to help you eat like you did before food allergies & dietary restrictions. You can still be awesome, even with food allergies!