This review was sponsored by Enjoy Life. All opinions are my own.
An easily portable snack that lets my kids think they're getting a chocolaty treat, while I know they're getting filled with at least 6g of plant-based protein that's free of the top-8-allergens. Read on to see my review of this brand new allergy-friendly snack!

I have boys, and while everyone warns me that they'll eat me out of house and home when they're teenagers, there are some days I feel they're already there!
Since they're still little, they have bouts of being picky and not wanting to eat anything, and other days where I literally feel  like I've given them every possible safe snack and they're still complaining they're hungry.
Making meals isn't so hard, but finding snacks that are allergy-friendly has been super difficult for me. It seems the ones I can find (like chips) are usually empty calories and not filling for them. And, don't even get me started on if they're portable so we can take them with us on our busy lifestyle.
It's like Enjoy Life read a mother's mind!
Their latest creation, ProBurst Bites, fits all of my needs: portable, kid-approved (hello chocolate!), filling, and most importantly free of the top-8-allergens.
My kids have been LOVING these since they sent them to me, so much in fact, that I've had to portion them out.
FLAVORS: The other great thing that I like is that there are four flavors: Cinnamon Spice, Sunseed Butter, Cranberry Orange and Mango Habanero. It's funny because I first gave my boys the Sunseed Butter one, since they love sunflower seed butter. They of course loved them. Next, I gave them the cinnamon one, because I figured that would be their next favorite. They then said they liked that better. Finally, I gave them the Cranberry Orange and then they declared THAT was their favorite. So, it's safe to say they really liked those three flavors. My oldest can't do mango (due to EOE) and my littlest said the Mango Habanero was "too spicy". I'm a big baby when it comes to spice and I really didn't think it was too bad–especially for a habanero product. It definitely has a kick, but the mango really helps balance it out with some good sweetness. I'd have to say my favorite was the Cranberry Orange. Be sure to try all of them and find which is your favorite, but if you're anything like my boys, you'll have a hard time deciding.
I like that there are two textures to them. By just looking at them, you'd think it's a solid chocolate ball. But, instead the inside is like a chocolate truffle–surprise! It's a fun mouth feel and gives it a good variety.
I love that the pouch is resealable, because we're usually going through sandwich baggies like crazy when we pack snacks. I can just throw the ProBurst Bites bag in my diaper bag, and off we go. I took these with us to a kids' museum last week–the kind where it's all hands on stuff, so I knew we'd be there forever. When I was going through my pantry beforehand I knew I'd want something that would fill them up and last, so it was a no brainer to bring these.
In the interest of being a fair review, my one complaint is that they're not very pretty. The balls themselves have some divots in them which could make them look a bit odd, but my kids didn't bat an eye.
I've loved Enjoy Life for a long time, for almost five years. They've earned my trust by having consistently safe protocols for allergy-friendly snacks. I'm so glad that they're always pushing themselves and coming up with more and more things my family can enjoy. We'd be lost without their chocolate chips! Be sure to check out their other great offerings.
Lastly dear readers–I have a

promo code

for you! If you too would like to try their latest ProBurst Bites, you can enter: "PROBURST567" when checking out and get 10% off!
Happy and safe snacking to everyone!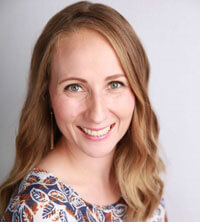 Hi! I'm Megan, a mom to four kids, two with multiple food allergies & one with EOE. I'm a published cookbook author that constantly tweaks recipes to make them allergy friendly–it's an addiction. I share every recipe & tip with you, to help you eat like you did before food allergies & dietary restrictions. You can still be awesome, even with food allergies!