I recently took my family to Legoland California, and both of my boys have multiple food allergies. I'll share EVERY single thing they ate, where we found it and any tips and tricks that can help you have a successful trip there too! Find out how to do Legoland with food allergies below!
This post contains affiliate links. Legoland is not connected to, and did not sponsor this post at all.
Why Legoland?
I am a HUGE adventure theme park fan. I think it's such a great way to spend a family vacation. We've already done Disneyland (yes, I did a Disneyland guide for food allergies too!) and so we wanted to try something new. Plus, my boys are SUPER into LEGO and love LEGO Ninjago and all of the LEGO movies. So, it seemed like a perfect time to try it out. I had several Celiac friends say they really felt comfortable eating at Legoland, so that helped me. But, I knew it could be a bit more difficult, since we have multiple food allergies to deal with. So, I held my breathe and wished for the best. I hope what we learned will help you feel like you're not going in blind. I always say create the things you wish existed, so here's me putting forth what I wish I would have known beforehand. And yes, you can visit Legoland if you have food allergies. Here's how:
Some restrictions we faced with our Legoland trip
Because we live in Idaho, we knew we'd need to fly. The small airport out of there was Allegiant, which charges for carry on luggage (lame) and since we were trying to do this on a budget, we knew that meant we couldn't bring as much food as we would have liked. We only brought two large suitcases, and everyone had a backpack. Since we have six people (and one in diapers), we didn't have much space left for food.
This was quite different than when we did Disney, because we lived in Utah at the time so we drove. We had packed a cooler full of food, and rented a hotel that had a kitchenette so we could cook said food when we went to Disney.
Since we knew we couldn't pack a lot of food this time, we went ahead and got a regular hotel room at Legoland. So, this experience was quite different.
Another restriction was that rental cars were CRAZY prices, since things were just starting to open back up after Covid (we went June 2021), so we didn't want to pay for a rental car, when we were staying in the official Legoland hotel and wouldn't need to drive. We knew this was a risk, because we wouldn't have a way to go grocery shopping or get safe food if we needed to (unless we were willing to pay for a delivery service, like Uber Eats or Door Dash) so we were kind of stuck on what the hotel could do for us.
If you're able to drive, or have a vehicle on the property, that could open up some more options for you.
This guide will go off of what we did, under the limitations and circumstances we faced at the time, in case you have those too. If you don't–you'll have even more options.

What food allergies we were dealing with
Both of my boys have asthma and severe food allergies (each would require an epi pen and a hospital visit if they were to ingest their unsafe foods. They are not contact or airborne reactive.) My oldest has the most food allergies, which are: wheat, dairy, egg, peanut, tree nuts (except hazelnut) and beef. My younger son has food allergies to: peanuts and tree nuts (except almond and hazelnut.)
What we ate at the airport & during the flight
Thankfully since we go to a small town airport, we don't have to be there super early, and thankfully it's a short flight, so we were only dealing with traveling for around 4 hours or so. That meant I just had to worry about providing dinner and snacks and we'd be good. I put everyone's own dinner in their own backpack, so I wasn't having to carry everything myself and they could reach it when they needed it. Our airport is small and doesn't really have any food options, and to be honest, I would rather trust myself than the airport or airline for food.
WHAT WE ATE DURING THE FLIGHT TO LEGOLAND (SAN DIEGO):
Where we stayed and why
We stayed at the Legoland hotel. It was really a toss up because it's so much more expensive than other options. Many people I had talked to said the hotel was part of the experience and to do it. So, we did. We were a little disappointed because we didn't get the room we wanted (there was a mix up with our booking). But, we did like that the kids had their own little area, with bunk beds and a TV. We do wish they had had a door though.
The hotel was super cute, with absolutely everything LEGO themed. They even had a scavenger hunt in the hotel. They had meet and greets with different characters and you could even go to little events they had. We ended up doing hardly any of them, because we'd stay until the park closed (at 6pm) and then by the time we'd eat we'd either use the little time left before bedtime to swim or we'd pretty much just crash from going all day.
It was nice to not have to worry about parking every day and that we could get into the park a little earlier than everyone else. And, we felt that they were just as, if not more so, careful with food allergies at the hotel's restaurants than they were in the park (probably because the hotel offered sit down restaurants). I believe you can still eat at their restaurants if you're not a guest though.
Our room did have a little refrigerator and a microwave was down the hall by the vending machines.
How we booked our vacation
We booked our vacation the same way we booked Disneyland, which was through Get Away Today. I don't like booking blindly on the internet, and really like having someone to talk it out with. They are so knowledgeable and so helpful.
As I mentioned, when we got to the hotel there was an issue with our reservation. Even though it was after hours, I direct messaged Get Away Today on Facebook and they called me right away. They were willing to talk to the manager of the hotel, and then called several times throughout our stay to make sure everything was taken care of. I like having that peace of mind and having an extra entity behind my back making sure I've thought of everything, instead of my word against the hotel's.
You can book through them using my affiliate link (at no extra charge for you). They have fabulous prices. For example, when I tried to book a similar package on just the Legoland website it was around $4,000 and with Get Away Today, it was around $2500. Such a difference, plus personalized help! If you book, please tell them Allergy Awesomeness sent you.

Before going, we tried to set the tone and expectations
Before we left for our trip we talked with our food allergic boys about how our number one priority was safety, and right after that full bellies. We mentioned we might not always be eating the absolute most delicious thing or getting to try new things. Sometimes we might have to eat things we didn't love, just to fill up. We talked about how it was important to be full, so we weren't hangry waiting in line or during our time in the park. We hoped that by setting that expectation and letting them know we didn't know what we were getting into either, and that we'd do our best to give them options, that they understood we'd be figuring it out in real time and would all need some grace. I think that helped. We also packed some treats, since we knew we might not be able to find safe desserts (plus food was already expensive enough.) We packed a large bag of Swedish Fish and Sour Patch Kids we could snack on in the hotel at the end of the day. Plus, we let the kids always get a soda with their lunch and dinners, and juice for breakfast–which we NEVER do at home, so that felt like a treat and something to look forward to in and of itself.
What food we packed into Legoland
Legoland really wasn't difficult to get in and out of, certainly less busy and less rules than Disneyland. We didn't bring a cooler, because as mentioned we flew. We did however make sure to bring a water bottle for every person and a bag for each day of Snyder's Gluten Free Pretzels. I liked those because they didn't take up much room, they're shelf stable, they aren't heavy and they're a carb, so they helped fill anyone up who needed a snack between meal times, which honestly didn't happen much. It was nice to not lug anything more than a diaper bag through the park. If you want to though, you can bring your own food. It just doesn't feel like much of a vacation to me if I'm having to still pack and make lunches and what not. Plus, we didn't have room in our luggage to pack enough food for lunches and dinners, and we didn't have a car to go get groceries to make them. No right or wrong way, just the way we decided to work within our limitations.
What food we packed
As mentioned, we didn't want to pay for carry on luggage, and we had to fit all six of our belongings into two large suitcases (weight constraint of 40 pounds each). Thank goodness it was summer and we could pack light clothes.
I still wanted to pack some food from home in case of emergencies; here is what I paired it down to:
1 bag of

Snyder's Gluten Free Pretzels

for each day (that ended up being 5 bags)
1 container of

SunButter

(I didn't pack jam, because I knew we could swipe some individual jam containers from the breakfast buffet)
1 loaf of regular bread (for us non allergy peeps)
1 loaf of

Little Northern Bakehouse

bread
2 bags of microwave

Orville's Kettle Corn

popcorn for each night (ended up being 8 bags–thank goodness they're so compact)
1 large bag of Swedish Fish
1 large bag of Sour Patch Kids
Sandwich baggies (so that I could make sandwiches for the flight home and have something to keep them in.)
Reusable water bottles we could fill up each day
That's it! That was a little scary packing so little of food, but I knew if worst case scenario happened we could Door Dash some food in, and we often grabbed an extra apple or banana from the buffet breakfast to keep in our room in case we needed a late night snack to hold anyone over. And honestly, we were all fine! It worked out great.

What we really liked about Legoland with food allergies
There were signs everywhere saying if you have a food allergy, please alert our staff. I think because they try to be family friendly, and recognizing many families deal with food allergies, we never felt like we were a bother or that they weren't used to dealing with this.
In fact, at restaurants, the waiters weren't even allowed to make changes to our order or write anything down or submit it, unless the chef was standing there talking to us and approving what we were ordering. We so appreciated being able to speak directly to the chef. We also had one time where a chef went above and beyond for us as well. We felt very taken care of.
What we didn't like about Legoland with food allergies
We do wish there had been more options. *Spoiler alert–my son had a plain chicken breast and fries/potato chips for almost every single lunch and dinner no matter where we ate.* Being in California where there are tons of gluten free and vegan places, I had hoped they'd have more options.
It did seem like there were hardly any nuts in the park. It was rare when we'd see something with a nut, and when we'd inquire about oils, we were never told they used any peanut oil.
I also wish they would have had more than just protein and carbs. It would have been nice if they offered more fruits or veggies with the lunches and dinners.
We were just used to Disneyland, where my son had lots of dessert options and one night we did Mexican, another night Asian, one night a safe pizza place and so on. So, this was a bit of a let down.
Also, it seemed any restaurants we went to in Disney they could do something for us. There were entire quick restaurants in Legoland that were only burger or pizza places, and since my son can't do beef he couldn't do the burger place, and we didn't even bother with the pizza places, so that was too bad entire places couldn't work.
Hotel restaurants required reservations
I'm not sure how Legoland is usually, since we went when there were still lots of Covid precautions in place, but we had to make a reservation through the Open Table app to go to eat in the sit down hotel restaurants. This includes breakfast, lunch and dinner. I kind of liked the use of reservations, because then there wasn't a huge line to get in and we always had a place to sit. It would just stink if you forgot to do it in advance, because then you were eating fairly late.
Quick eateries, like inside the park, did not require reservations.

Where we ate breakfast at Legoland, and what we ate
Breakfast is a tricky meal, even when we're at home. It's hard to find a breakfast that doesn't have wheat, dairy, eggs or nuts.
I was able to ask the lady handing out the plates and trays (it's buffet style) if I could speak with the chef.
One note about the buffet style, is that they didn't let the guests serve, they had servers doing the scooping, which made me feel a lot better, since they would keep the same spoon in the correct areas as they did the dishing. Normal buffets can be a lot scarier when you have people possibly creating cross-contact from using serving spoons from other foods.
The chef came out and asked me what the food allergies were and went over what the safe options were. Because it was buffet style, and not a restaurant where you could order, they had what they had, and there was no working around it. Thankfully there were still some items my son could have. I'll just share what my oldest son, the one who has the most food allergies, could eat with every time I mention food, since he was the hardest.
WHAT HE COULD EAT FOR BREAKFAST AT BRICK'S RESTAURANT:

Tater tots, breakfast potatoes (potatoes, onions, bell peppers cooked in a safe oil), bacon, pork sausage, apples, bananas, oranges, fruit cups, juice, soy milk, and Cocoa Krispies (they have barley, but he can have that).
It was the same breakfast every day. The chef said they didn't have any peanuts or tree nuts on site, except for some banana walnut muffins, which are individually wrapped and pre-purchased/not made on site.
Where and what we ate for lunch inside Legoland Day 1:
On our first day I looked down the list of open restaurants (there were many that were closed still due to Covid) and noticed a BBQ joint. Since my son can have pork and chicken, I figured he could get some kind of meat and safe side, so we went there. It was called: Knight's Smokehouse.
It's always a little nerve racking to jump into a line and worry you'll wait there to talk to someone only to have to leave, but sometimes you gotta get outside your comfort zone.
WHAT HE ATE FOR LUNCH INSIDE LEGOLAND DAY 1:

Baked chicken leg, potato chips and raisins. It was a kids meal, so it came with a drink and raisins. *The chef said that after the chicken is baked, it is sometimes grilled on the same grill as cheese filled sausage, so she was kind and got us a piece fresh from the oven that hadn't been grilled yet to avoid cross contamination.
My son was bummed because they had fries, but they weren't safe due to shared fryers. He also didn't love that the chicken leg was served rustic style still on the bone, he's spoiled and used to boneless.

Where and what we ate for dinner at Legoland day 1:
We stayed until the park closed at 6pm and we didn't want to stop for dinner. So, after the park closed we went for dinner at the sister hotel (the castle one) called Dragon's Den. The hotels are right next to each other.
WHAT HE ATE FOR DINNER AT DRAGON'S DEN LEGOLAND DAY 1:

Grilled chicken breast, some safe fries and a Shirley Temple.
There weren't actually safe fries, as the chef said they share a fryer with the chicken nuggets, but he was willing to make us fresh fries he made himself inside the oven. My son was thrilled since he didn't get to have any fries for lunch when his siblings had. Thank you chef!

When we got back to the hotel room, my son was still a little bit hungry. So, we popped some microwave popcorn which I had packed. It was a fun way to have a little snack to ensure they could go to bed full, especially since we sometimes couldn't get breakfast reservations until 9 or 10am the next day. We use

Orville's Kettle Corn

. (See above to see all the food I packed from home.)
Where and what we ate for lunch at Legoland day 2:
We went to Everything So Ramen in the new Legoland Movie area of the park. He loves dishes with rice, but we were a little disappointed that there were no safe sauces. It was nice to have a different carb (rice) instead of potatoes for once.
WHAT HE ATE AT EVERYTHING SO RAMEN:
Plain chicken, rice and vegetables with a safe drink. The vegetables (cucumbers and carrots) were pickled, which he wasn't expecting and he didn't love.
Where and what we ate for dinner at Legoland day 2:
We went to the Skyline restaurant in the Legoland hotel. My son said these were the best fries of the whole trip.
WHAT HE ATE AT SKYLINE RESTAURANT:
Grilled chicken, fries and a Shirley Temple.
Where and what we ate for lunch & dinner on beach day:
We only did a two day pass at Legoland. Everyone we talked to said because it's smaller than Disney that you could do it in two days. Honestly, my kids liked it so much, I think we could have done three days, because they would have been happy to re-ride most of the rides. But, because we live in land-locked Idaho, we decided to rent a Turo vehicle for the day and go to the beach.
WHAT WE ATE FOR THE BEACH DAY:

I packed water, pretzels and the rest of our candy to snack on at the beach. We ended up not eating lunch. This was crazy because my kids can NEVER skip a meal, but we honestly were too busy to stop for lunch. I'd ask them if they wanted to leave to get lunch and they didn't want to stop playing. So that took care of that.
For dinner, we used the Chick-Fil-A app to find the closest one (a few exists away) and got our trusty meal that we always get at Chick-Fil-A: grilled nuggets, fries and a drink.

Where and what we ate on our last day in San Diego:
We woke up and ate our last breakfast at the Legoland Bricks hotel (same as usual). Then, we checked out of the hotel. Since our flight wasn't until 6 that night, we decided to try and see a little bit more of San Diego before worrying about returning the Turo rental car and getting to the airport.
WHERE WE ATE IN SAN DIEGO:

We decided to drive to La Jolla to go see the Sea Lions. It was fun to walk the promenade and watch them. There was even an ice cream vendor there that had some safe popsicles that the kids enjoyed while we were there.
We then drove to a Chipotle, another safe restaurant we'd been to before. Unfortunately, they don't have them in Idaho by us, so it's been a long time since we've been there. My son LOVED his kids meal of two crispy chicken tacos, rice and beans and extra guac for his chips. He said this was his favorite meal of the entire vacation and chowed down.
We then walked around the LDS temple, that was right next to Chipotle, since it's gorgeous, and then drove to the airport.
Before leaving the hotel, I had made sandwiches from the SunButter, safe bread, and baggies I had packed, along with some jam from the hotel's breakfast buffet, for the airport /dinner on the way home. I also had grabbed bananas from the buffet and we still had pretzels leftover too. While not a huge dinner, it did the job until we got home so we didn't have to eat airport food.
Things to keep in mind for a positive mind set
One thing that I would try and talk about with my son when I'd notice he was bummed his siblings were getting to eat more of a variety than him is that while he may be eating boring food here, that he is AT LEGOLAND. So many kids, who can eat anything, will never get the chance to go to Legoland. The experience of going to Legoland is worth the boring food.
Also, I think he imagines that because we can order what we want off the menu, that everything we get is DELICIOUS. So, I would try and be honest about my food when it was only so-so, or sometimes even not that great. I remind him that just because something looks delicious doesn't mean it is. How many times have you ordered something only to be disappointed? It's over-cooked. It's bland, over salted and so on. I think that helped him as well, to see even regular eaters are oftentimes disappointed when they eat out.
Lastly, I told him that when we got back home for the next week I'd make a lot of his favorite meals. That perked him up too, knowing that he'd have his favorite dishes once we got home. (As a kid who's mom is a food blogger, he often has to eat new recipes he doesn't like, while I'm recipe developing, and misses his favorite dishes.)
By the end of the trip, he still says he wants to go back and that it was his favorite vacation, which I think goes to show you can still have a great time, even if the food is so-so.
You can see a short video with some of my tips, plus see him talk about it in a video we did on Legoland for Allergic Living.
I hope this gave you confidence
If you've read this and you think, "I could still never do this," I hope you know that I was nervous too. I'm nervous booking it, and I'm nervous with every meal too. I think sometimes we see people doing things and think that it must not bother them if they're doing it. Not so. I just know that I don't want my son to miss out. I know that all we can do is prepare, ask questions, always have our epi pens and do what we can to control it and leave the rest to God. Yes, food allergies will hold him back somewhat, but my fears don't need to be one more hurdle for him to deal with. If it's not for you, and you truly can't, then that's for you to decide. I don't know your individual circumstances. But, if you need a little kick in the pants, here it is.
However you travel, may you be safe and may it be filled with good memories to cherish.
Disclaimer
I am not your doctor, and I do not know the severity of your food allergies. I also do not know if Legoland has changed their food offerings, or recipes since we went. It is on you to make sure you are safe and do your own homework if/when you go. I mean for this to be a guide, not an exact plan for those with food allergies. While I hope it is helpful, I cannot ensure anyone's safety. Safe travels, lots of love.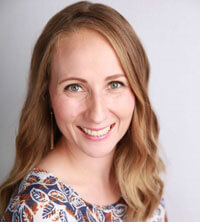 Hi! I'm Megan, a mom to four kids, two with multiple food allergies & one with EOE. I'm a published cookbook author that constantly tweaks recipes to make them allergy friendly–it's an addiction. I share every recipe & tip with you, to help you eat like you did before food allergies & dietary restrictions. You can still be awesome, even with food allergies!