Enjoy a buttery crust this holiday season without any gluten! Make pies that won't leave anyone out and will encompass all your loved ones. This crust comes together in the food processor. Be sure to read all my tips to ensure pie making success.
This post contains affiliate links.
USE BUTTER OR SHORTENING?
After researching the pros and cons, and very passionate opinions on the subject, I found that both butter and shortening have their place in pie crust making. Butter gives better flavor and helps create flakier layers. But, shortening, with a higher melting points help your pie crust be more workable. So, the 50/50 rule is what I decided to go for. I use both butter and shortening so I can get the best of both worlds.
WHAT SHORTENING DO I USE?
Since shortening can be pretty flavorless, I like to buy the Crisco Buttery Sticks so that I still get that buttery flavor. They're easy to measure out too. And, if you have any leftover, I call for this type of fat in my DoubleTree Chocolate Chip Cookies.
WHAT GLUTEN FREE FLOUR DO I USE?
I like a good, all purpose flour. I don't want to be buying a bunch of single grains. The flour I use in this recipe is Walmart's brand: Great Value All Purpose Gluten-free Flour. I like it because the majority of it is rice, potato and tapioca, plus it already includes xanthan gum. I have not tried it with another one, but would assume King Arthur's gluten-free flour would work well too, as they have fairly similar ingredients and they have a quality mix.

DO I HAVE TO ADD ADDITIONAL XANTHAN GUM?
Since we do not have gluten, we need something to help bind and aid in the elasticity of the crust. I find by adding an extra 3/4 tsp, on top of the amount in the gluten-free flour, that it stacks our chances for a more workable crust. If you do not have xanthan gum, I have made it without, but do recommend it.
WHY IS THERE AN EGG IN THIS RECIPE?
I've made gluten-free pie crust without an egg, but let me tell you: it was CRUMBLY! I basically had to pour the crust into the pie plate, and just mold it in with my hands (which then melted a lot of the fat, which you don't want.)
An egg helps deliver flavor, better texture, color, and workability to the crust. If you have tried gluten-free pie crusts in the past, I'm excited to hear what you think about after adding an egg to it.
*If you cannot have eggs, it can be made without it. I've done it, but the dough is hard to work with. I find that instead of rolling it out, I just put it directly in the pie pan, and press it into the shape I want (crimping works better than fluting since it's hard to work with). The end result will be nice and crisp, but shaping it is harder without the egg. I do this with my No Nut Pecan Pie.
CAN I MAKE THE PIE CRUST AHEAD OF TIME?
Absolutely. Thanksgiving, birthdays or other food events that usually center around pie are typically busy times of the year. Save yourself the trouble and get that pie crust done earlier. This pie crust can be made ahead (to the step where you roll it into a disc and cover it in plastic wrap) and kept in the fridge up to 3 days, or frozen for three months. Just be sure if you freeze it, that you let it thaw in your fridge for 8 hours (so the night before) and you may even have to let it sit on your counter for a few minutes until it's roll-able.
HOW MANY PIES DOES THIS RECIPE MAKE?
This pie crust recipe makes enough for either two pies, or one pie with a top and bottom (double crust–like a chicken pot pie, or lattice crust on top).
HOW TO HALVE THIS RECIPE
Let's say you just need one pie crust, and you're not interested in making the full recipe and freezing the unused half of the dough for later (even though pie crusts can be frozen for three months!) Here are the measurements you would do:
*The tricky part becomes halving an egg. I would only recommend doing this only if you have a kitchen scale. Crack the egg and whisk it. Measure it on your kitchen scale, then pour out half (for example, my egg was 52 grams, so I dumped out 26 grams and used the remaining 26 grams.)

CAN I DO DESIGNS WITH THIS PIE CRUST?
I find you can crimp the edges, you can flute the edges, and you can use this crust for cute cut outs, but I personally don't find gluten-free crust easy enough to work with to make it into a braid. Though, I've never even been good at braiding hair. So feel free to try–you may be better than me.
CAN I MAKE GALETTES WITH THIS PIE CRUST?
Yes, you can! I like to roll out the crust (only need half a recipe, unless you want to make two galettes…or save one in the freezer for another time) on parchment paper. Then I move the parchment paper onto a baking sheet. I place my desired filling int the middle of the dough and lift up the parchment paper, folding it towards the center (but keeping the beautiful center exposed–crust should be around 3 inches wide.) Keep doing this until you've folded in all of the edges and it resembles a rustic/rough circle. Dip your fingers in ice water to pinch and seal any places that it may have cracked. Brush the edges with an egg wash (1 beaten egg and 1 Tablespoon milk whisked together) and sprinkle on course sugar if you so desire. My homemade 2 ingredient caramel sauce on top makes it look (and taste) extra pretty.
CAN I MAKE THIS GLUTEN-FREE PIE CRUST DAIRY FREE TOO?
Yes, simply swap in the same amount of butter for a dairy-free version. I use Country Crock's Plant Butter.
DO I NEED VODKA OR VINEGAR IN THE RECIPE?
You'll sometimes hear of a tip to use vinegar or vodka in pie crust recipes. Both of those are to help reduce the amount of gluten that develops in the pie crust, so that it won't be tough. This is one of the few times where gluten-free actually comes in handy! You do not have to worry about "overworking" the dough and using counter measures, like vodka or vinegar, to stop the production of gluten. Save yourself the ingredients and stress!

HOW DO I BLIND BAKE THIS CRUST
Blind baking is where you cook the crust, by itself, completely. This is used for times when you have a no-bake filling you're going to be putting in it (like cream or custard pies). For example, this chocolate pie filling in the pictures didn't need to be baked, so I cooked the crust completely, waited for it to cool, and then filled it.
Here are the steps:
For this crust, once you've styled the crust how you want, stick it in the fridge while the oven heats up to 425.
Once the oven is preheated, take your pie crust out, and bake it for five minutes to let it start to set.
After the five minutes, take it out of the oven and place a piece of parchment paper gently on top. Weigh the parchment paper down with rice, dried beans or store-bought

pie weights

.
Bake for 10 minutes.
Take it out and carefully remove the parchment paper and weights.
Brush on the egg wash with a pastry brush (you'll see mine is a little splotchy in spots. I used a silicone brush and wish I would have used a pastry brush. I feel it spreads more evenly with a pastry brush.)
Bake for 5 more minutes (or until edges are browned and the bottom is cooked through.)
Remove from oven and allow to cool completely. Fill with your desired no-bake filling.
HOW TO COOK A DOUBLE PIE CRUST:
Some people will tell you to par bake (partially bake) the bottom crust of a pie before adding the heavy, wet filling to ensure it isn't soggy. I don't find this necessary. Go ahead and roll out your bottom crust, put in the desired filling, and crimp the top pie crust to the bottom. Seal the edges, vent the top and bake according to directions.
TIPS FOR GLUTEN FREE CRUST:
When cutting your butter and shortening, do it in large slices, instead of small cubes. You're going to be pulsing it more than regular crust dough, because of the addition of mixing in an egg, so you need it to start out larger so you still have small chunks left over by the time you're rolling it.
After you pulse your dry ingredients, place the flour in the fridge. The more things that are cold, the better chances you have of your butter surviving. The more chunks of butter when it hits the oven, the more chance you have of flaky crust!
When you're adding your water, you want the end result to be slightly tacky. Depending on where you live and how humid or dry it is, don't be afraid to use an extra Tablespoon or two. Go by texture and feel than just what the recipe says. With regular crust, that has gluten in it, you don't want the dough wet and tacky. so you won't be used to doing this if you used to bake with gluten. This is a little counter productive, but gluten free flour is a lot more thirsty and will need the extra moisture while it sits in the fridge. It will absorb a lot of it while the dough chills. If it's still too tacky to roll out, you will alleviate that by dusting the dough generously and your rolling pin generously with more gluten-free flour.
I like to roll my dough on a piece of parchment paper. That way, when I need to transfer it to the pie pan, I can just flip it over and peel. You can just roll it on your counter, and then roll it back up over your rolling pin to transfer it. I find the weight of this makes it hard and it often breaks before it makes it to the pie pan. Do what you're more comfortable with.
If you want to have a fluted edge, you want tall, thick sides to start with. After I shape it into the pie plate, if I have extra dough left, I pinch and add it to the top. I find the thicker the top edge is, the easier it will keep the shape. If you're just crimping the edge with a fork, it can be thinner.
After you've shaped your crust in the pie plate, put it in the fridge while your oven preheats. You want the crust to firm up again before it hits the heat to help it keep it's shape and preserve the fat.
Use a glass pie dish.
Chill even your rolling pin! Every step we can take to keep the butter from melting the better.
Don't add your egg wash until the last five minutes to avoid things browning too much.

TOOLS NEEDED:
Measuring cups and spoons
Glass pie plate
Ice cubes
INGREDIENTS NEEDED:
VIDEO SHOWING HOW TO MAKE IT:
I have a video showing you how to make it. For those not familiar with making pie crust, and even those that do, it's helpful to see this new method if you're not used to adding egg and to see how it can look. I want the best results for you as possible! You can see the video in the bottom of the recipe card, or on my YouTube Channel.
STILL STRUGGLING WITH PIE CRUST?
If pie crust is just too frustrating to you (I've been there!) don't forget that there are lots of delicious pies that use cookie crumb or graham cracker crumbs that are still delicious. They take less time, less technique and are still divine (especially if you have good fillings like my: triple chocolate pie, pumpkin crumble, frozen raspberry pie, strawberry chocolate galette, strawberry jello pie. peach pie. lemon cream pie bars, pumpkin mousse, chocolate cheesecake, peppermint pie.)
Gluten Free Pie Crust with Video
Prep Time:
1 hour
10 minutes
Total Time:
2 hours
30 minutes
Ingredients
1 tsp salt
3/4 tsp xanthan gum (additional to what's in the mix)
3/4 cup butter
1 large egg, cold
1/4-1/3 cup ice water
Instructions
Measure out butter and shortening, cut into large chunks and place in freezer.
In a food processor, pulse the flour, salt and xanthan to combine.
Place pulsed flour in freezer. (I just put the whole top portion of the food processor in there.).
Set timer for 15 minutes.
After 15 minutes, place the flour back on the food processor and add the chilled butter and shortening.
Pulse several times, until the butter is about the size of large peas.
Crack and whisk the egg in a small cup. Stream in the egg while the food processor is on low.
Measure out 1/4 cup of ice water (reserving some extra).
Stream the ice water (not letting the ice cubes in) while having the food processor on low.
Watch it closely. When it seems like it's starting to come together, stop.
Depending on your location (how humid/dry) you may need to add 1-3 more Tablespoons of water.
The dough will be wetter than traditional dough and a little sticky. It will be balled up and keep its shape when you pinch it.
Divide the dough and flatten it into two discs and wrap plastic wrap. (This will make rolling it easier).
Refrigerate for 20 minutes. At this time, also stick your rolling pin in the freezer.
While it refrigerates, clean a surface and dust it generously with some gluten free flour.
After timer is over, take out one disc at a time, and your rolling pin. Dust your rolling pan.
Only do 2-3 passes with the rolling pin before rotating the dough or flipping it over.
Otherwise, it will stick.
Or, if you'd rather not do that, roll the dough onto parchment paper.
Once you have it about 1/8 inch thick, or about 12 inches wide, gently roll it back on the rolling pin and place it into the pie pan. Or, if you're using parchment paper, flip it over into the pie plate and peel off the parchment.
Make sure to let the crust fall into the edges of the pie crust.
Trim the crust..
If you are going to flute your pie crust, I take any leftover scraps and pinch it onto the top edges. I find the thicker they are, the easier they are to shape.
Or, you can then use your fork to crimp it.
Then, follow your pie's directions for baking.
If the directions call for blind baking (AKA a fully cooked pie shell), then:
Dock the pie (aka poke holes with a fork).
Chill in fridge for 30 minutes (we really want that butter solid when it hits the oven)
While it's chilling, preheat oven to 425.
When time is up in the fridge place the pie in the oven for five minutes.
Make an egg wash (1 egg whisked with 1 Tablespoon milk--I do milk instead of water because it helps the gluten free flour brown) and set aside.
Remove pie and place parchment paper or aluminum foil onto the pie crust.
Weigh it down with beans, rice or pie weights on top of it
Bake 12-15 minutes.
Carefully remove the barrier paper (parchment or aluminum) and the weights and gently brush it with the egg wash.
Bake for another 5 or so minutes, or until browned and cooked through.
Remove from oven and cool completely before adding your filling
If making a two crust pie (top and bottom)...
Roll out the bottom as stated above. Place filling on top. Roll out the other disc and carefully lay it on top. Cut off excess and crimp as desired. Bake according to the recipe.
Notes
All of the frequently asked questions, tips and substitution questions are spelled out in detail above. For best results, read the entire post. Be sure to watch the video
*Our allergies, while severe and that get re-tested frequently, are such that we can go strictly by what's on the label. I do not call companies to see what things are derived from, or call manufacturers to see about potential cross contact. If your allergies require you to do so, please do your own homework. I cannot assure you of any ingredient's safety, only you can do that. I simply share what works for our family
Adapted from: Let Them Eat Gluten Free Cake
Nutrition Information:
Yield:

8
Serving Size:

1
Amount Per Serving:
Calories:

315
Total Fat:

35g
Saturated Fat:

22g
Trans Fat:

1g
Unsaturated Fat:

11g
Cholesterol:

115mg
Sodium:

574mg
Carbohydrates:

0g
Fiber:

0g
Sugar:

0g
Protein:

1g
DON'T FORGET TO PIN THIS SO YOU DONT' LOSE IT. WHILE YOU'RE THERE, BE SURE TO CHECK OUT MY OTHER DIETARY SPECIFIC BOARDS.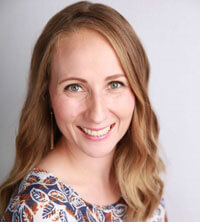 Hi! I'm Megan, a mom to four kids, two with multiple food allergies & one with EOE. I'm a published cookbook author that constantly tweaks recipes to make them allergy friendly–it's an addiction. I share every recipe & tip with you, to help you eat like you did before food allergies & dietary restrictions. You can still be awesome, even with food allergies!