Do you ever look around at those you associate with and think that God specifically placed those people in your life for a reason?
I do, all the time!
I am so fortunate to volunteer with a local non-profit that is solely dedicated to those with food allergies. I've handled their PR and Marketing for the last 2 and 1/2 years. But, by the time I had heard of them, they had already created some incredible events. I'm so lucky to rub shoulders with them!
One of their great events is their annual food food trunk-or-treat. Genius, right?
I always send out press releases about our events. But, if you've ever sent out a press release, you know you're at the mercy of breaking news and competing against anything else going on that date for a sliver of the 30 minute news. Heaven knows I've sent out many without a word back.
But! This goes to show you should never give up!
I sent out the press release and headed to the event. Imagine my surprise when I get a call from a reporter just as I was pulling up. Could he come to the event? OF COURSE!!!!!
It was so rewarding to have ABC4 come to our event and shed some light on the good this non-profit is trying to do. And, even more importantly–to spread awareness about the teal pumpkin project.
It just amazes me that this grass roots idea, of one mom trying to make Halloween safer for her kids, has turned into this national phenomenon. If she hadn't come up with the idea–then none of this would be possible.
I hope that the story reached people who hadn't heard of it, and will encourage others to think of trick-or-treaters who may have dietary restrictions or food allergies–especially in our local scene.
The best part? That was easily the fact that my son was in the footage. They actually interviewed me quite a bit, but at the end he ran up and wanted to be held. I'm so glad they chose this footage. Everything I do for food allergies is for him! I love my little bumblebee and am glad I have this footage to remember this sweet moment in time.
Thanks ABC4!!!
To watch the story, click here.
PS–I also apologize to my Instagram followers. I teased a few weeks back that I did a segment on KUTV2 about the teal pumpkin project. I did, but unfortunately, they had some technical difficulties, so they have not been able to post that link on their website. I appreciate all who tuned in live and apologize to those who wanted to watch it after. The local support of the press has been spectacular!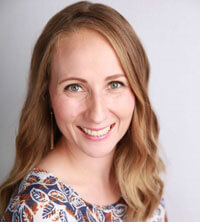 Hi! I'm Megan, a mom to four kids, two with multiple food allergies & one with EOE. I'm a published cookbook author that constantly tweaks recipes to make them allergy friendly–it's an addiction. I share every recipe & tip with you, to help you eat like you did before food allergies & dietary restrictions. You can still be awesome, even with food allergies!