Soft, rich cookies that taste like circles of brownies. So chocolaty, so good–you'll need a big glass of rice milk with them. These gluten free vegan chocolate cookies are also free of: soy, peanut and tree nuts–making them top-8-free as well! Satisfy those chocolate cravings.
WHY I LOVE THESE GLUTEN FREE VEGAN DOUBLE CHOCOLATE COOKIES:
I have this very found memory of making them for my oldest on his very first day of school. Here is what I originally wrote all those years ago: "You guys, I feel like an official mom! That's right! I kept a child alive long enough to have him go to school. My wittle baby is off to preschool! And, not only that, but I had homemade cookies and (rice) milk waiting for him when he got home! Forget the fact that I didn't shower today, but let's revel in me being a real, live mom! (Insert Pinocchio voice.) My son is lucky there were any left when he got home. That's a mother's love for you."
I do love this recipe with all my chocolate-addicted-heart.
These literally taste like brownies, but in the shape of a cookie. They are tender and are a chocolate lovers dream! I've been making these for over a decade and they'll become a staple for you too!
The great thing about these vegan double chocolate chip cookies:
There is no need for vegan butter, flax egg or any other type of butter (looking at you cashew butter and almond butter!) or egg substitute–which is rare for vegan cookies. These cookies are less expensive because you don't have to mess with substitutions. These are also coconut free–which can be rare in vegan baking too. Many vegan recipes depend on coconut oil, but not this one!

WHAT INGREDIENTS ARE IN THESE VEGAN GLUTEN FREE CHOCOLATE COOKIES:
All purpose gluten free flour (that includes xanthan)–see the section below for details
White sugar
Unsweetened cocoa powder
Baking soda
Baking powder
Salt
Canola oil (or other neutral oil)
Vanilla extract
TOOLS NEEDED FOR THESE CHOCOLATE COOKIES:
Mixing bowl and electric beaters or Kitchenaid with mixing bowl and paddle attachment
Measuring cup and spoons
Medium cookie scoop (

I've had this one since 2015!

)
Cookie sheet
Parchment paper or

silicon baking mat

Spatula
Wire rack also known as a cooling rack
CAN I SUBSTITUTE A SUGAR REPLACEMENT?
Because I am already omitting so many staples: gluten, dairy and eggs, I do not mess with sugar alternatives. I just use regular granulated/white sugar. I would assume you could sub in cane sugar or coconut sugar, but wouldn't go any farther than that. I figure moderation in all things! If you try it with a sugar substitute, be sure to comment below.
WHAT GLUTEN-FREE FLOUR DO YOU USE?
When I'm feeling cheap and wanting to be lazy I'll buy the Walmart Great Value All Purpose Gluten-Free Flour Blend that includes xanthan. When I've been more into wanting to cook completely from scratch, I'll use my homemade gluten-free flour blend and then add 1/2 teaspoon xanthan gum to the cookie recipe.
While I haven't tested it with other popular gluten-free all purpose flour blends like King Arthur or Bob's Red Mill, I would assume they would do just fine as well. I would not substitute this with anything but all purpose flour mix that have multiple grains (like rice, potato and tapioca starch as the base). Single gluten-free flours like almond flour, oat flour, or coconut flour as they will not work. Unfortunately, it takes multiple grains to replicate regular flour.

WHAT IF I ONLY NEED VEGAN CHOCOLATE COOKIES AND NOT GLUTEN-FREE?
You can sub back in regular flour at the same amount. Easy!
WHAT DAIRY-FREE MILK SHOULD I USE?
My favorite milk to bake and cook with is always rice milk. It's thin, but it doesn't have a competing flavor or after taste like the nut milks do (almond milk, coconut milk, cashew milk). Plus, we have nut allergies at our house. I made this recipe to be nut free. However, is that is your safe milk you can do, or your dairy alternative of choice, feel free to sub it in at the same amount. While I haven't been able to recipe test it with nut milks, I would assume it should work fine.
WHAT VEGAN CHOCOLATE CHIPS DO I USE?
If you want to go by strict vegan standards, I think the gold standard is Enjoy Life Chocolate Chips. I've gotten more lax and now use the Kirkland (Costco) brand (only the white bag, NOT the red and white bag). It doesn't call out specifically "vegan" or "dairy free" but the ingredients look fine to me. Go with whatever you feel comfortable with.

HOW DO I STORE THESE DOUBLE CHOCOLATE COOKIES?
Because I only get 15 cookies out of one batch, we have never had any leftover cookies to freeze. (What can I say, we love these cookies!) I would assume they would freeze just fine, in an air-tight container after being baked and cooled. While we're enjoying them, I leave them room temperature with a cover over them to keep them nice and soft.
DO I HAVE OTHER GLUTEN-FREE COOKIES?
You bet I do! My son has allergies to: wheat, dairy and eggs so all of my baking is gluten-free vegan. I think you'll also enjoy these gluten-free vegan cookie recipes:
Do I have a video showing how to make it?
Yes, I do! Here is a video you can watch before making it to see how it's done and how it should look. If the video doesn't play below this text, you can always watch it on my YouTube channel.
Gluten Free Vegan Double Chocolate Cookies
Additional Time:
5 minutes
Soft, rich cookies that taste like circles of brownies. So chocolaty, so good--you'll need a big glass of rice milk with them. (Top 8 free, gluten-free & vegan too!)
Instructions
Watch the video beforehand, if you'd like to see how to make it first.
Preheat oven to 325 degrees F. Grease a baking sheet or put down a silicone baking mat.
In a stand mixer with the paddle attachment, combine the flour mix, sugar, cocoa, xanthan (if needed), baking soda, cream of tartar/baking powder and salt. Mix thoroughly, being sure to work out any lumps of cocoa powder.
Next add the oil, rice milk, and vanilla until well mixed.
Fold in the chocolate chips.
Scoop out the dough and place on cooking sheets. This dough will be oily. I sometimes find after I've used my cookie scoop, that I need to use my hands to press it together, as it can become crumbly due to the high oil content.
Bake at the center of the oven for 7-9 minutes. Do not overcook, as they will dry easily. If you start to smell them, run for the oven!
Allow them to finish setting for five minutes on the hot pan. Then, remove them to completely cool on a wire wrack. Cookies will be tender and soft. Keep leftovers in an air-tight container.
**If you like a more balled look to your cookies, leave them as is. If you prefer a flatter look, you can take the bottom of a cup and gently pat them down when they first come out of the oven.
Notes
Be sure to see my notes above the recipe card for FAQs.
See all of my other gluten-free vegan cookies above the recipe card.
*Our allergies, while severe and that get re-tested frequently, are such that we can go strictly by what's on the label. I do not call companies to see what things are derived from, or call manufacturers to see about potential cross contact. If your allergies require you to do so, please do your own homework. I cannot assure you of any ingredient's safety, only you can do that. I simply share what works for our family
**If you are going to feed this to someone with food allergies, and you yourself do not have food allergies, I HIGHLY recommend having them check every single brand and ingredient you are using, to ensure they're OK with each part of the recipe. And, to make sure you've talked to them about how to avoid cross contamination in your kitchen.
Slightly adapted from The Allergen-Free Baker's Handbook by Cybele Pascal
DON'T FORGET TO PIN IT! WHILE THERE, BE SURE TO CHECK OUT MY OTHER DIETARY-SPECIFIC PINTEREST BOARDS!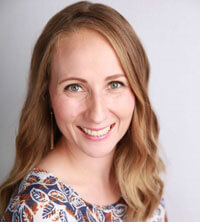 Hi! I'm Megan, a mom to four kids, two with multiple food allergies & one with EOE. I'm a published cookbook author that constantly tweaks recipes to make them allergy friendly–it's an addiction. I share every recipe & tip with you, to help you eat like you did before food allergies & dietary restrictions. You can still be awesome, even with food allergies!