Packing lunches can be difficult when you have food allergies–especially the treat portion! It isn't always feasible to have time to bake something homemade, but you still want your child to have a treat like the rest of his friends! That's where these store-bought options will come in handy. Read below to see some of our favorites. PLUS…I've added five of my top tips to help you navigate working with your child's school regarding their food allergies. So, by the time you read this post you'll have treats and school communication down…food allergy parent WINNING!
This post is sponsored by Enjoy Life. All opinions are mine.
When I was a kid, I remember the best part about school lunch was the treat. I couldn't wait to see what treat my mom had packed me. Unfortunately, there is NOTHING that I can use that my mom used to pack me. The fact that we need our treats to be free of: gluten, dairy, eggs, peanuts and tree nuts makes finding a safe treat nearly impossible.
I am SOOO eternally grateful for a company like Enjoy Life. They have a dedicated facility and are free from the top 14 allergens, and are GMO free!
I found Enjoy Life way before I even started my blog. I was a desperate mom, wandering the health food store, Sprouts, hoping to find something, anything to give my son as a treat. And there it was–their chocolate bar gleaming in the cash register isle like a beacon of light! They've had my loyalty ever since.
Since then, they've come out with a TON of more options (bless their heart!). I know it can feel overwhelming to figure out what to buy if you're new to a company. Let me simplify it for you. I believe I've tried everything they have, and here are our favorite recommendations:
If that doesn't give you a TON of rotation options to put in your child's lunch–I don't know what would!
I love that I don't have to make something from scratch–which saves me time and dishes–and my child is just as happy. It's a total allergy mom win! Because if you're like us we're running, literally RUNNING out the door in the mornings. #IAmNotAMorningPerson
Be sure to check out their entire collection–they have protein bites and granola bars too! My son just isn't as into those unless it's their
caramel blondie
(go figure!). I also personally love their
Lentil Chips
, but my son cannot have lentils. I wanted this list to truly reflect what we pack in our lunches, but don't let our additional allergies stop you!
Since my son will have to take homemade lunches for his entire school career, I want him to feel excited about it. I want to reward him for eating well and I know that these Enjoy Life treats are one way I can do that. When he opens his lunch bag I want him to feel just as proud as the kid who is eating "normal foods". I'm pretty sure when he sees one of these snacks in his bag, he'll make an excited face like this:
So, now you know what treats to put in your allergy child's school lunch. Now onto the next daunting task…working with your child's school to ensure their safety. I've got my top 5 tips below!
5 Tips for Successfully Working With Your Allergic Child's School
Make a 504 plan! If you are not sure what a 504 plan is, it's a legal document that allows for accommodations to be made to ensure your child's safety. I have

an entire post on it

, as well as a copy of what accommodations we ask for, so you can use that as a template. A 504 is the thing that gives me THE MOST comfort when I send my child to school.
Create a relationship with your child's teacher. I chose the word "create" because it truly takes time and attention. I find when I show up in a polite, friendly, willing-to-work with you manner, it helps the teacher feel more comfortable. I respond to emails in a timely manner, I ask how I can help, I volunteer and I get to know her. I think teachers can be leery sometimes if a parent is going to be all demands. I am firm about what my child needs, but I always try to let her know that I'm willing to help. I give her lists of

safe snacks

and

safe treats

so she isn't scrambling and wondering what to feed my child. I offer to help at all class parties. I donate bleach wipes that she can use when cleaning off tables for my son. Once she sees that you truly value what she does and are willing to help I find this helps pave a smooth year.
Read to your child's class! I like to take in a book about food allergies the first week of school and read to my child's class. We discuss what food allergies are and the reason WHY there are certain rules in the class (like no sharing food, and hand washing when we first arrive to school, and after lunch). Kids are naturally curious and naturally want to help. When they see they can be protectors of my son, I think it helps. Plus, if he's feeling embarrassed about his food allergies, or it's hard for him to explain, I've done the work for him.
Have an CURRENT emergency anaphylaxis plan signed by your allergist. Make sure the school has a copy of it, the school nurse has a copy, and the teacher understands it. This is such a clear and concise document of what to do if there is a reaction that you wouldn't want to skip this step. FARE has a

free PDF

for you to download.
NEVER let your child go to school without their epi. Unfortunately, Utah has one of the worst school nurse to student ratio, so I choose to not have my son's epi pen in the school nurse's office, as she's only there about once a week. He is allowed to self carry (marked on both the 504 plan and anaphylaxis care plan). I never allow him to leave without it and his asthma inhaler. I also make sure that it is required to go with him if they ever go on a field trip. You just never know and don't want to risk it not being there! We have a designated pocket in my son's backpack and that is the only thing that goes in that pocket and he is not supposed to get in that pocket unless it's to get his epi out, to help ensure it stays where it is supposed to be.
OK–you get a bonus tip! You talked me into it! Role play with your food allergic child. Go over scenarios, as far as how to advocate for himself, how to talk to adults about his condition, how to safely eat at lunch time, and what the warning signs are of anaphyalxis. AND, don't forget to role play emotional situations too. Someone may make a mean comment to them, and it's good for them to know how to respond and how to not take something like that personal. And, recognize that it will take MANY conversations for this to sink it. Once is not enough! Because even if you have talked to your child's school a lot, communication has to go both ways and your child needs to be able to communicate back. Advocating for themselves and talking to adults will be a great life skill they are learning early on!
School time can feel formidable between advocating, working with the school, packing lunches and just plain worrying about grades, homework and everything else. But know this–you can do this! I always think–millions of kids with food allergies go to school, and so can we!
If I missed any tips that you have felt were helpful–leave them in a comment to help any other mommas learn from you too. I know the food allergy mom community is a powerful one, and I have learned so much from others as well.
Hugs to you and your food allergic child. Wishing them an inclusive and safe school year!
DON'T FORGET TO PIN THIS, SO YOU DON'T LOSE IT. ALSO, BE SURE TO CHECK OUT MY OTHER ALLERGY-FRIENDLY PINTEREST BOARDS!
---
Additional info–here are some other helpful lists I have that you can use:
Safe Candy Lists (top-8-free) that I give to my son's teachers
Sending Allergy-friendly Treats to School for Birthday Parties
Safe School Lunch Ideas For Kids With Food Allergies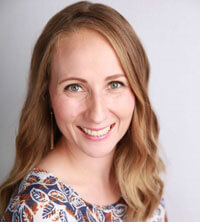 Hi! I'm Megan, a mom to four kids, two with multiple food allergies & one with EOE. I'm a published cookbook author that constantly tweaks recipes to make them allergy friendly–it's an addiction. I share every recipe & tip with you, to help you eat like you did before food allergies & dietary restrictions. You can still be awesome, even with food allergies!